Alaska Bear Photography
Over the last week my mind has been filled with beautiful things. The eyes of many bears have looked into my Sigma lenses, with a glance of curiosity and strength.
I have been blessed with good friendships and time on the river with people I am very fond of. Conversations of shutter speeds, f stops, compositions, and fishing have been steady and strong.
We have had all kinds of Alaska weather, we have had all kinds of Alaska feelings. I must say that today is one of those days were I have once again realized that just dreaming dreams is no way to live. Dreams of doing great things are the beginning, the first step, the idea in its infancy.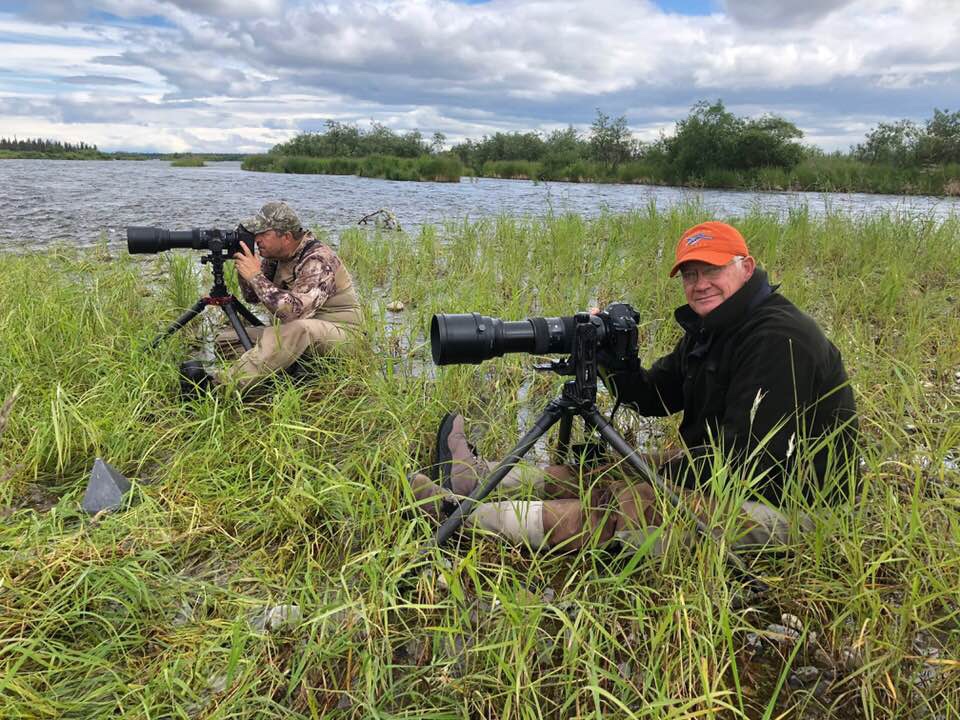 I am not a wealthy man, by any means, at least in the sense of money. I am however wealthy in fulfilling my dreams. Because I find a way to take that first step.
Sometimes it takes guts and a lot of hard work, but if you want it bad enough, go get it.
I will never tire of the beauty of Alaska. I suppose cameras and photography is just an excuse in a way, an excuse to spend time in one of the most beautiful places in the world. An excuse to make dreams come true.
Our journey began with the flight from Albuquerque to Anchorage. I enjoy this flight once I reach Seattle and the coastline turns to beautiful landscapes and snowcapped mountains. Once we reach Anchorage we stay overnight, enjoy the great fresh seafood, and gather for a bit of  Alaska Bear Photography workshop talk.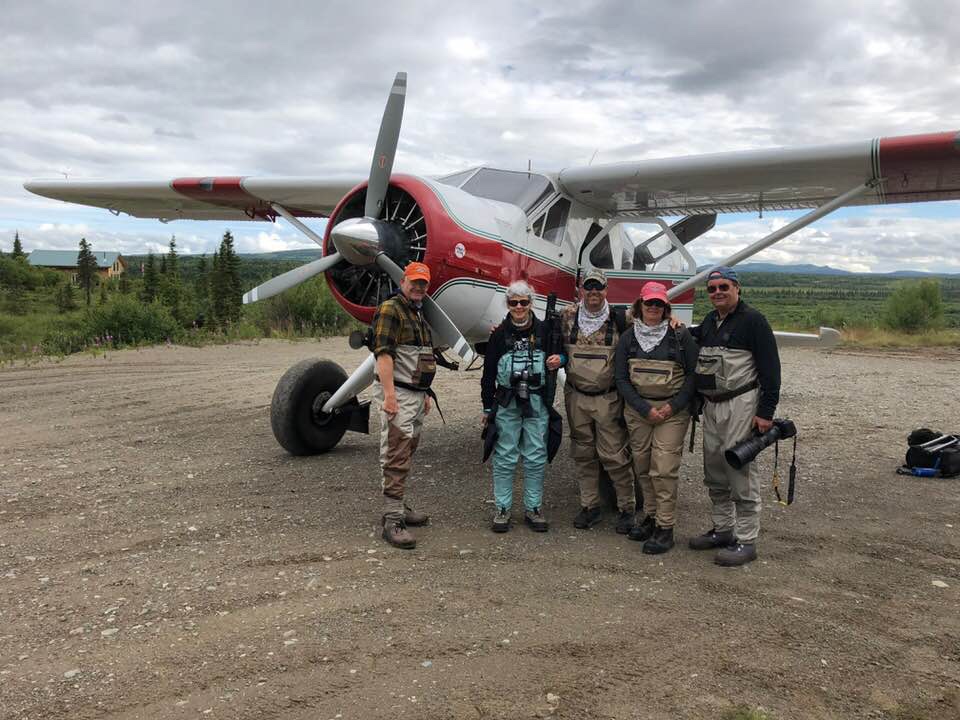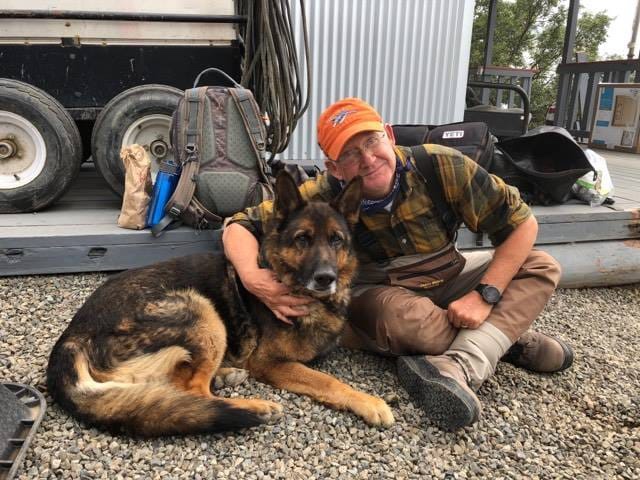 Upon arriving in King Salmon Alaska we are collected by the wonderful staff of the ATA lodge and transported to a waiting area where we can order up pancakes and hot coffee. I love the excitement of waiting for bush planes. Such a great part of the adventure.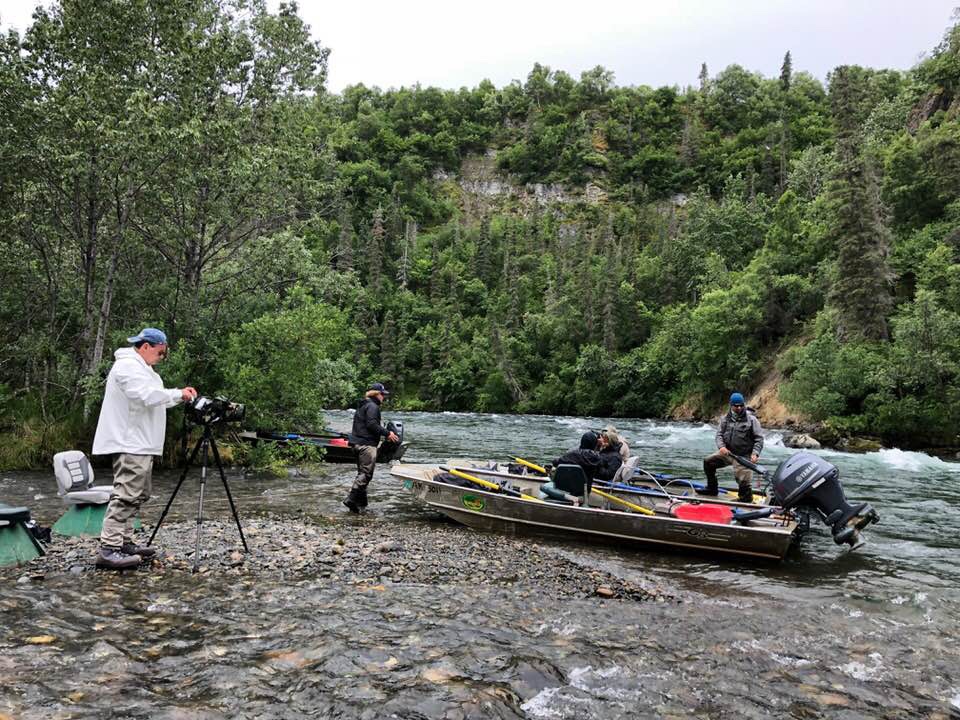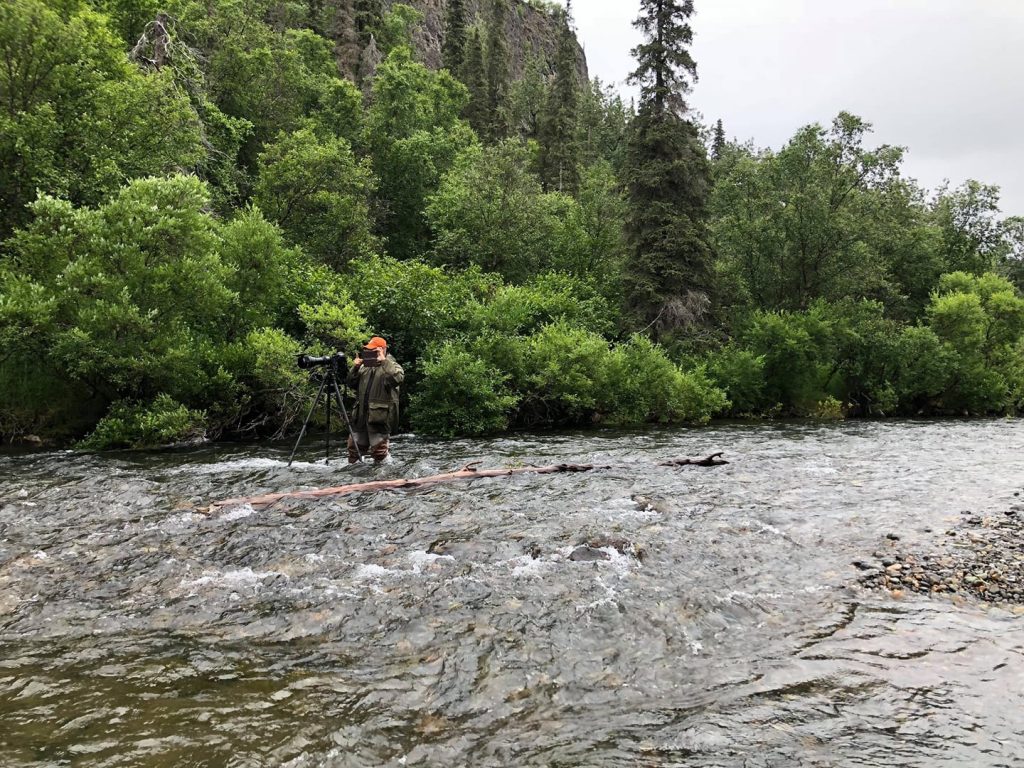 After arriving at the lodge, we settle into our rooms and relax with some more photography gear prep and go over the basics of Alaska Bear photography.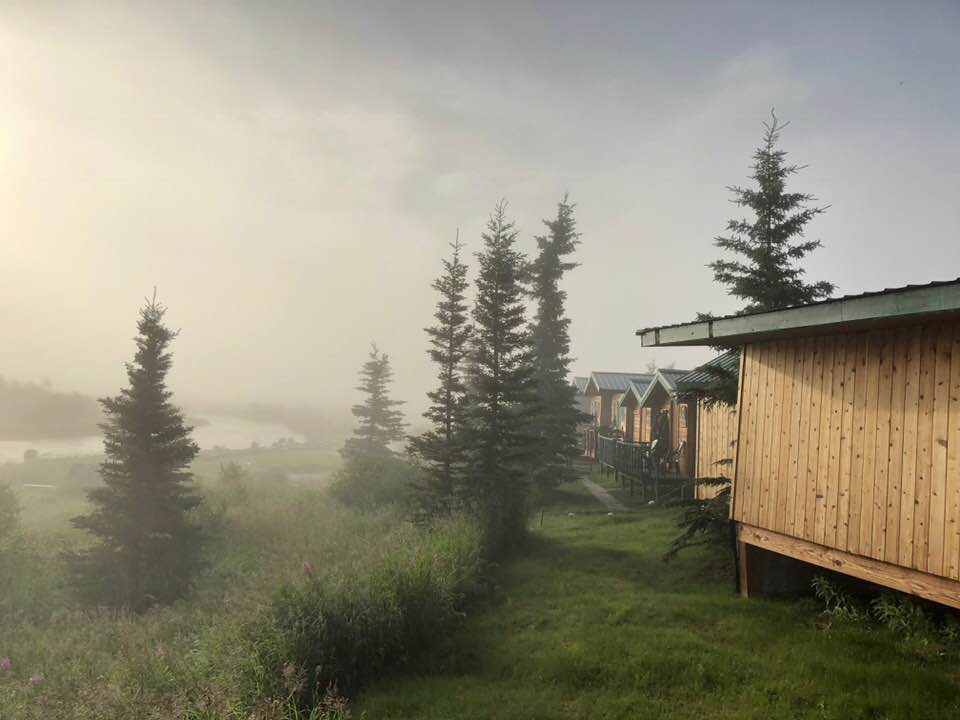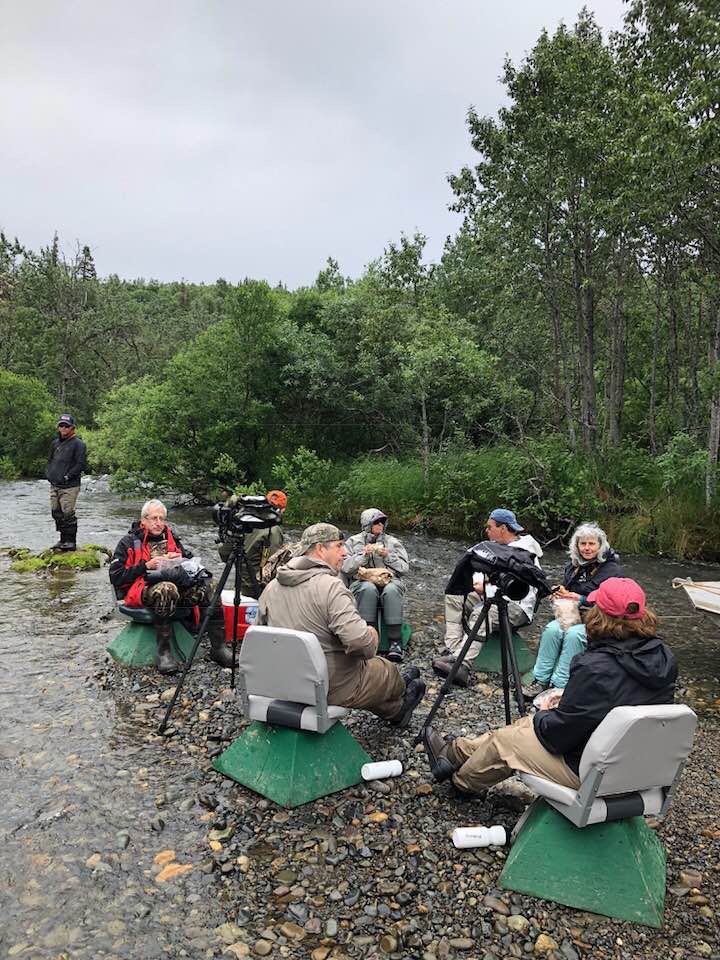 We enjoyed days of viewing up to twenty bears.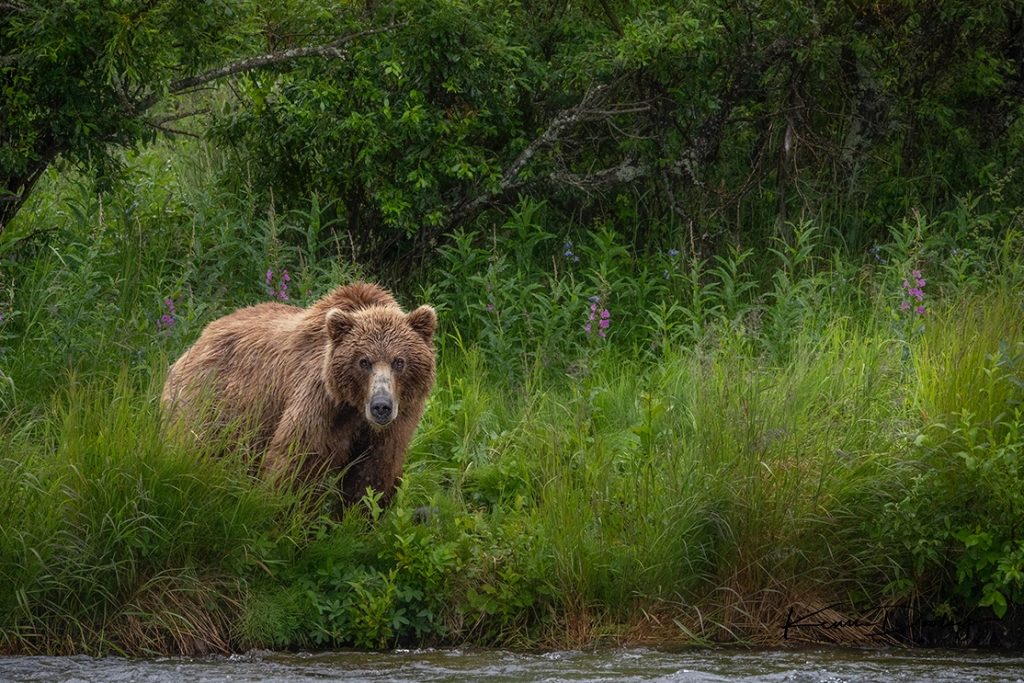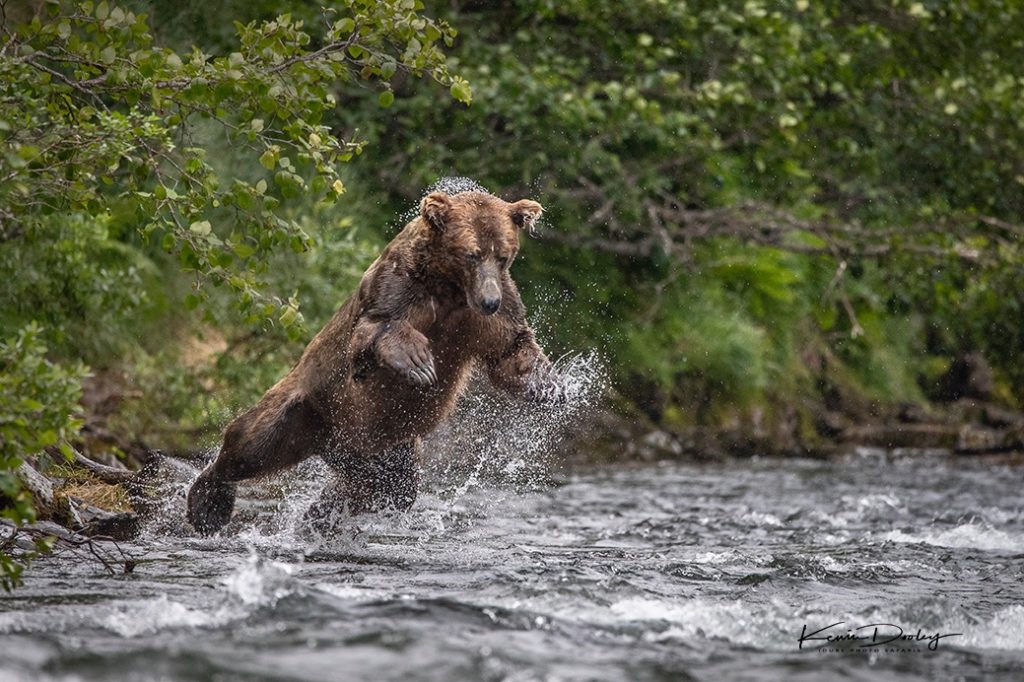 The food and staff at ATA lodge was simply amazing. In fact, I gained weight with all the amazing dinners and deserts.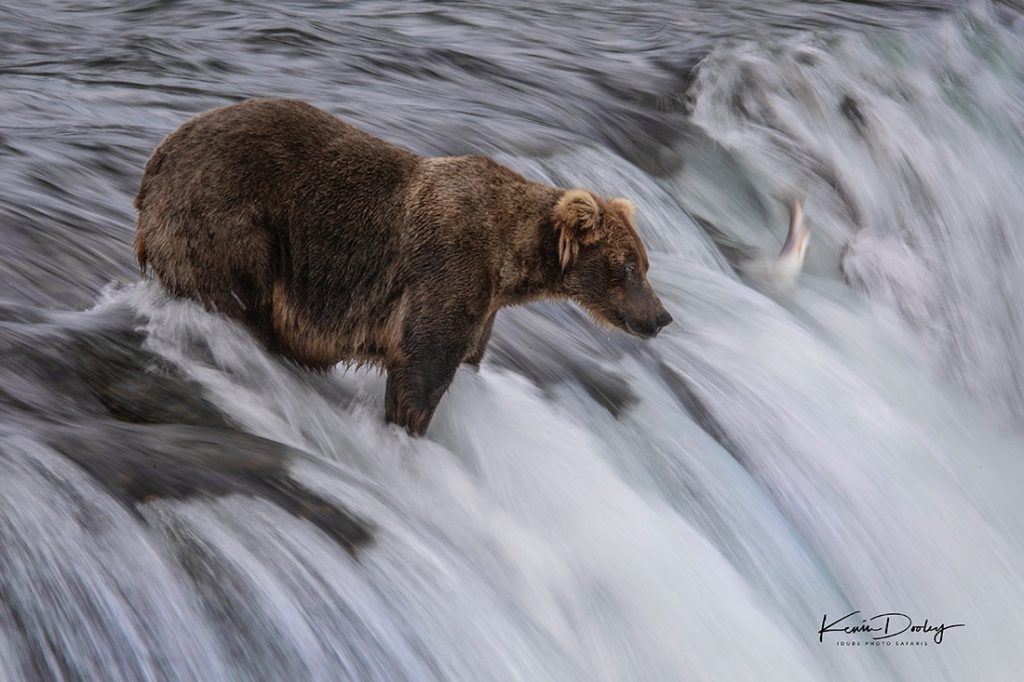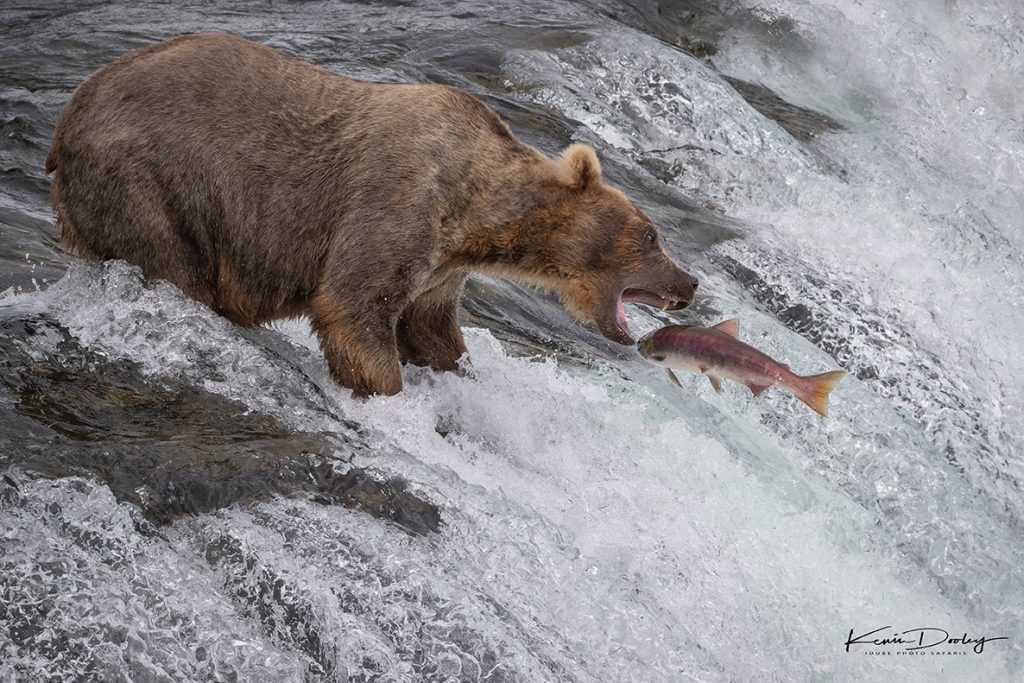 We enjoyed some amazing catch and release fishing.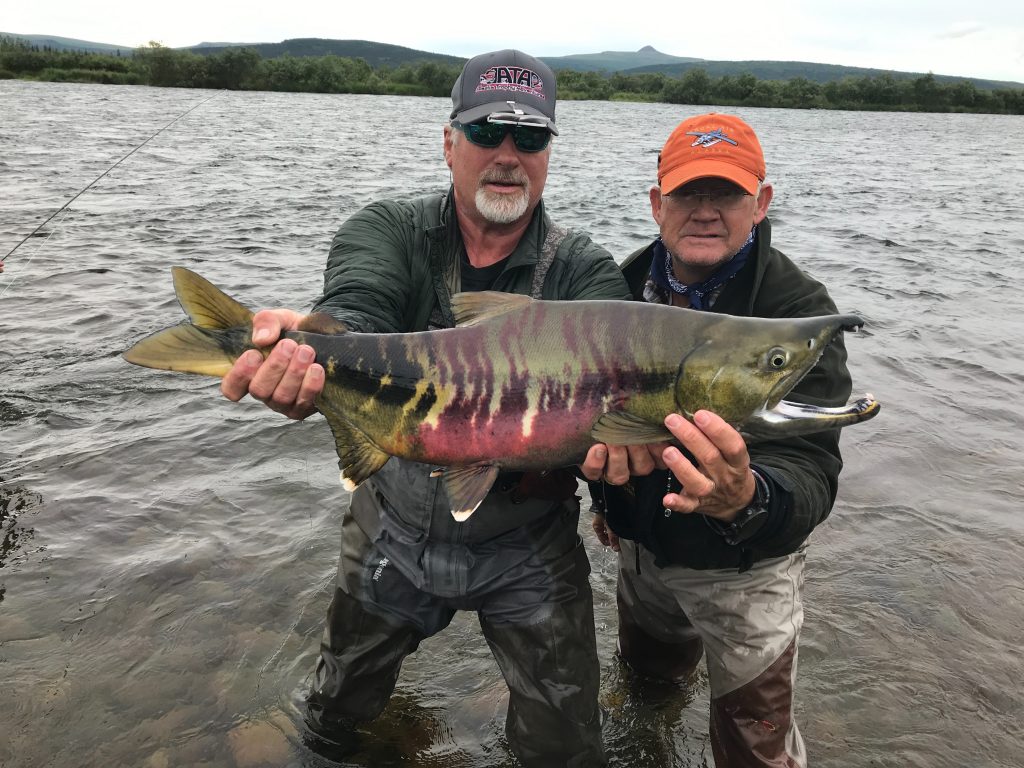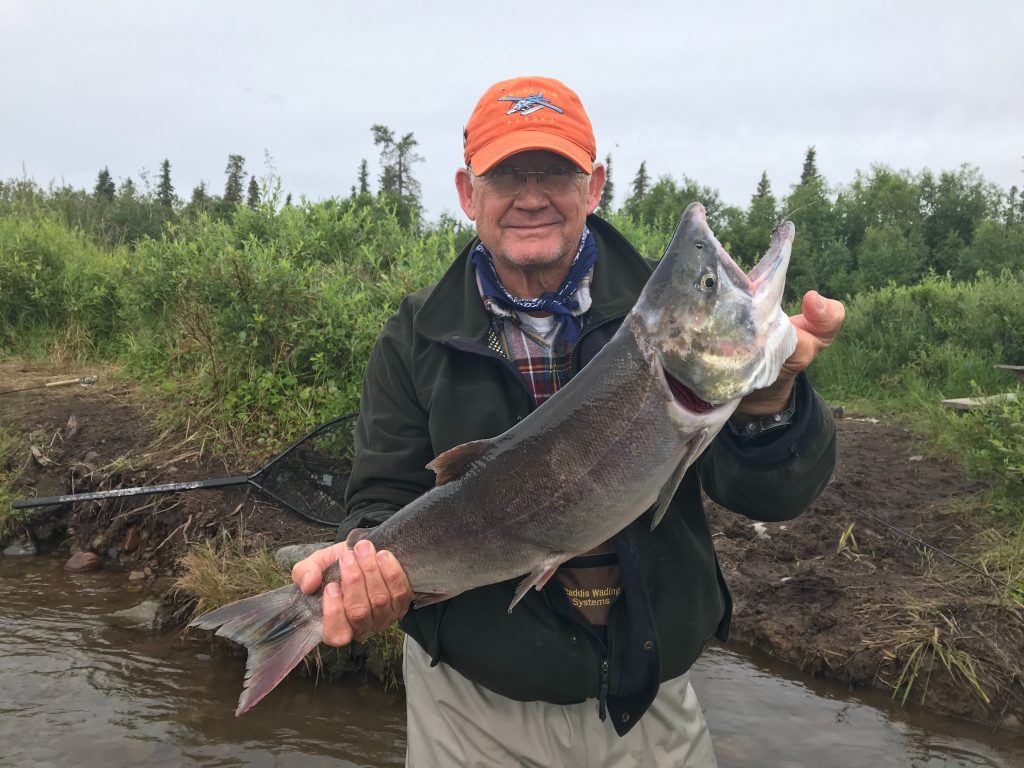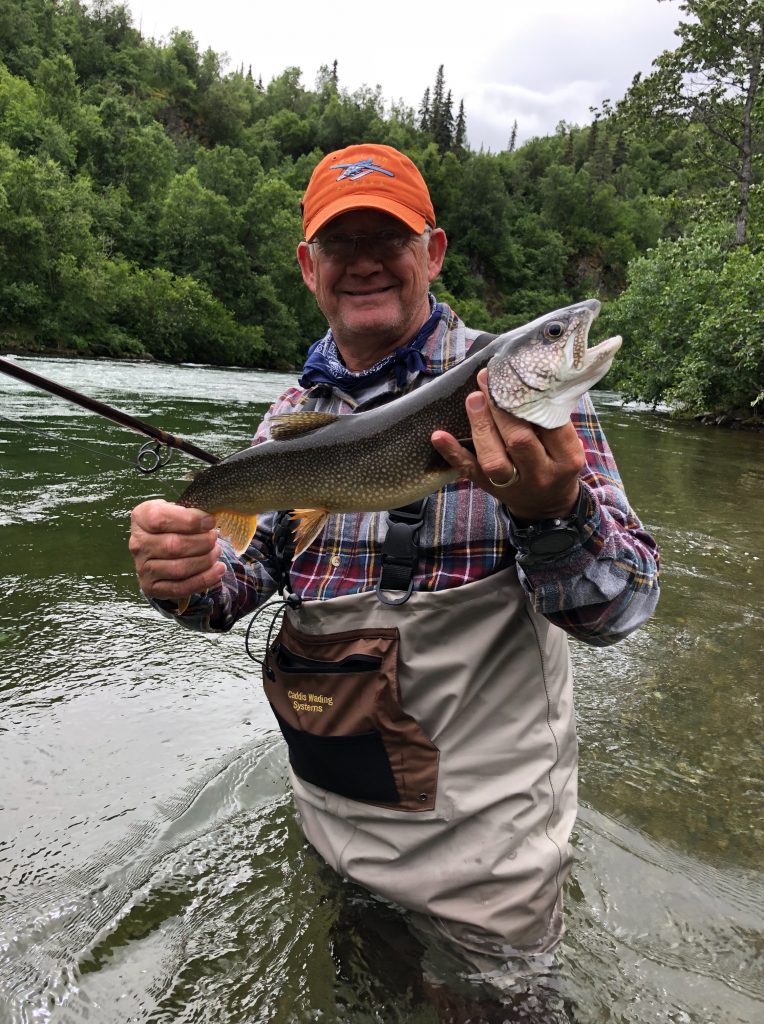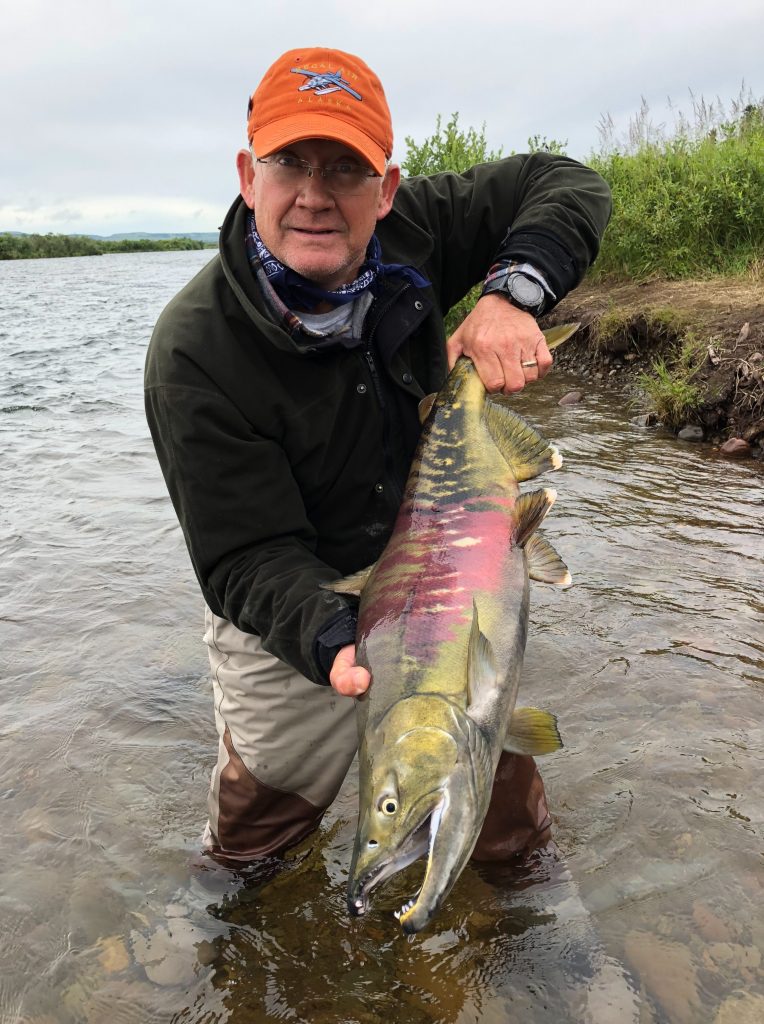 Our days were spent on the river searching for the bears that travel and fish along the river banks. The scenery is beyond words, a wild experience that takes you back to nature.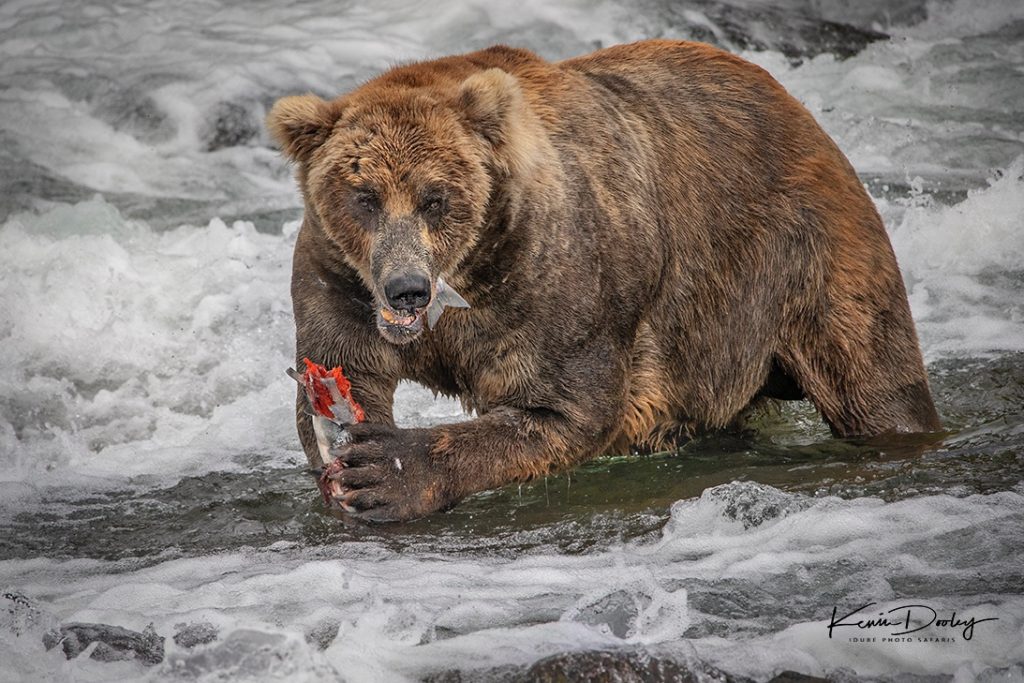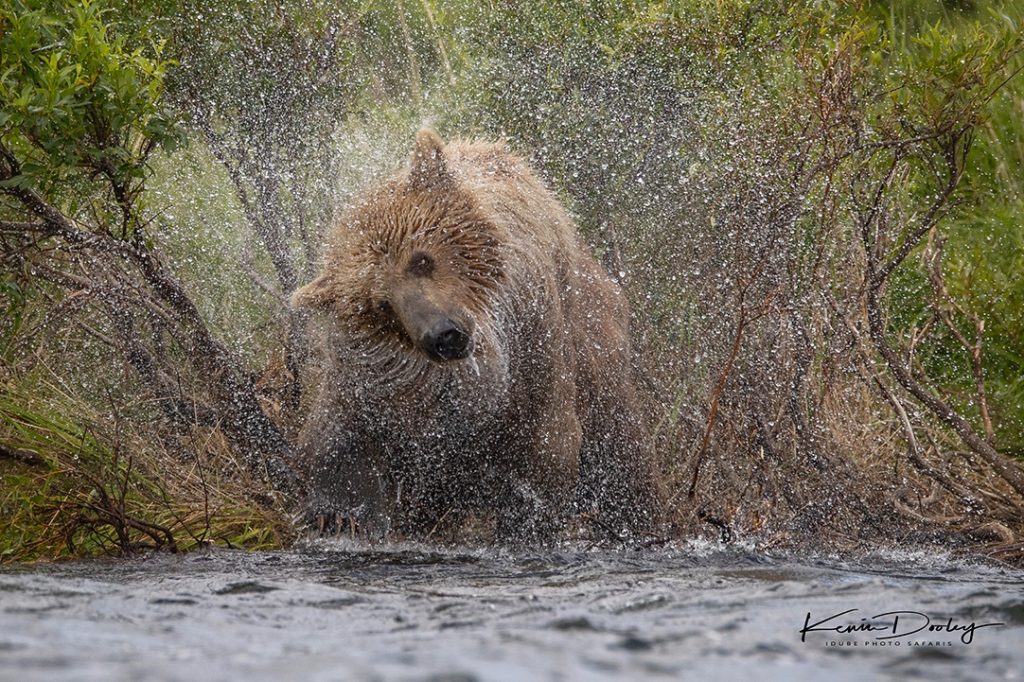 Fast shutter speeds/ slow shutter Speeds and good rain gear were the order of the day.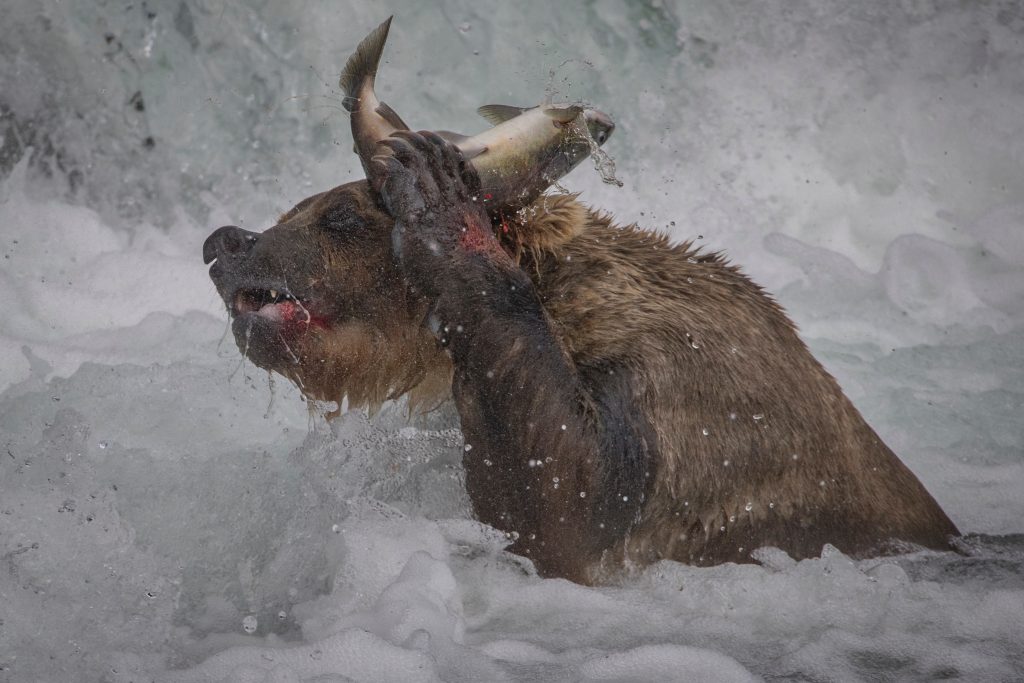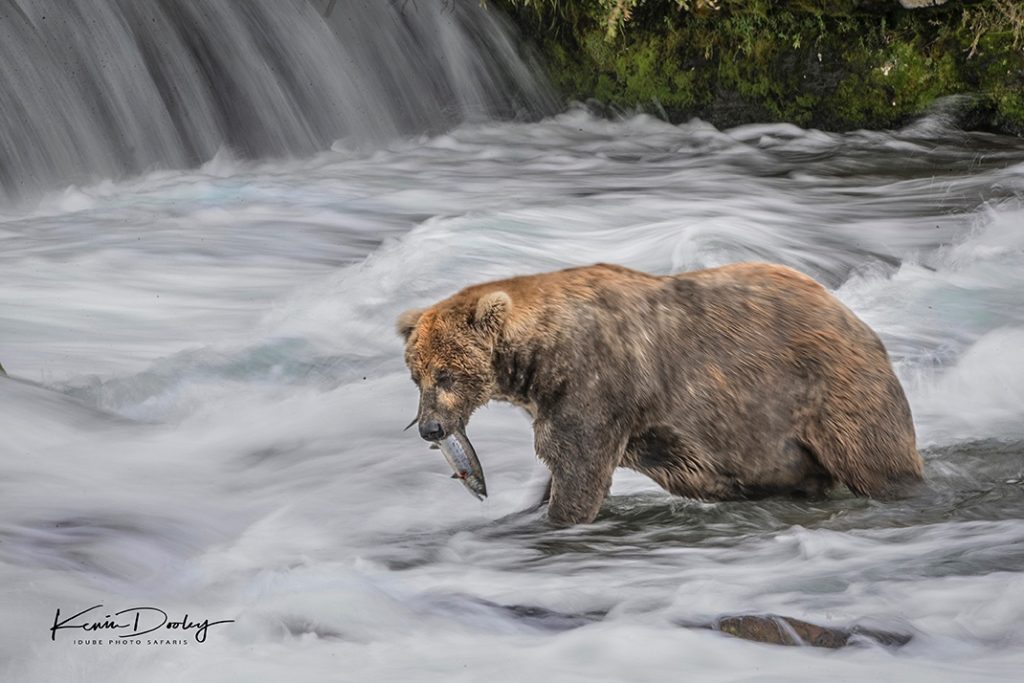 We are ninety percent booked for 2019. We have one spot remaining. Four of the 2018 guests have signed up to return back in 2019. We will have the 2020 page up soon.
Here is a link for info on joining us in Alaska in July. 505-345-632
 https://idubephotosafaris.com/alaska-bears-july-2019/
2