Kevin Dooley Friends of Nature with Alan Feldman
Kevin Dooley is an award-winning Wildlife and Wedding Photographer who grew up in Placitas, New Mexico. At the age of 18, he enlisted into the Navy and served on an aircraft carrier. After he completed his service he returned to New Mexico and opened his own photography studio in Albuquerque which is still running 39 years later. His passion for wildlife photography and Africa, led him to his safari adventures and he eventually opened Idube Photo Safaris. Kevin is a certified FGASA (Field Guide Association of South Africa), Wildlife Guide, a PPA Master Photographer and takes guests from all over the world on amazing photographic safaris in Africa, Alaska, the Amazon, India and the Antarctic. He also teaches wildlife and wedding photography workshops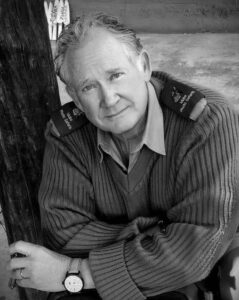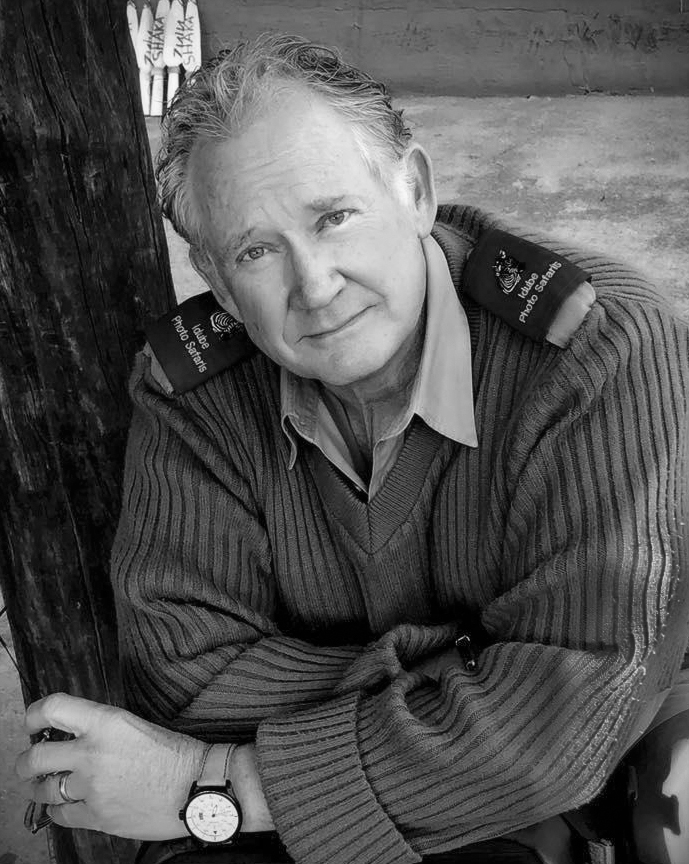 Kevin Dooley, M.Photog., FGASA
Botswana Safari Hosts PDG Alan Feldman and his wife Melanie, previous owners of Feldman's Photography are internationally acclaimed for their photographic and artistic excellence. The unique team of the Feldmans and Kevin Dooley, a world renowned wildlife photographer and guide will give you the adventure of a lifetime and guarantees you to come back with incredible experiences and amazing images of Africa. 
Master Photographer Alan has taught both professional and amateur photographers in over 30 countries for over 35 years how to take better photographs and continues to wow students with his photography and smart phone classes aboard nine different cruise lines.
Alan has served on the Board of Directors of the International Photography Hall of Fame in Oklahoma City. He has taught photography for the Professional Photographers of America, Wedding and Portrait Photographers International, Senior Photographers International and the Associated Press and United Press International annual conventions as well as dozens of other photography conventions throughout the world­­. Alan and Melanie are the only professionals to ever represent the United States at two International Congresses of Professional Photographers located in Gmuden, Austria and Dublin, Ireland.  At one of the British Photographers Conventions Alan & Melanie where honored with a lifetime achievement award for their contribution to the photographers of England, Wales, Scotland and Ireland.
Alan's artistic portraiture has won many state, national, and international awards and is on permanent display in the Professional Photographers of America traveling loan collection and has been featured at EPCOT's Kodak Pavilion in Orlando, Florida. Kodak Corporation presented Alan their coveted crystal Gallery Award for photographic excellence.
Civically Alan is a past District Governor of Rotary International, Honorary Mayor of Brandon Florida and has served many years on the local Chamber of Commerce and Rotary's Camp Florida, a camp for special needs children. Feldman's Photography was honored by the Chamber of Commerces of Tampa and Brandon for their Small Business of the Year award. Alan was also a runner up for the Hero award by the Tampa Chamber of Commerce.
Melanie, a professional painter for over 50 years is an incredible artist known for her beautiful watercolor and oil wildlife and portrait paintings. Both Alan and Melanie use these same skills to digitize and restore damaged photographs due to their love of preserving memories for future generations.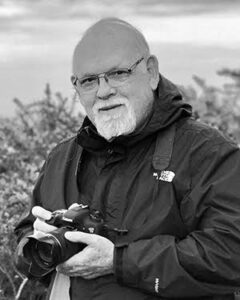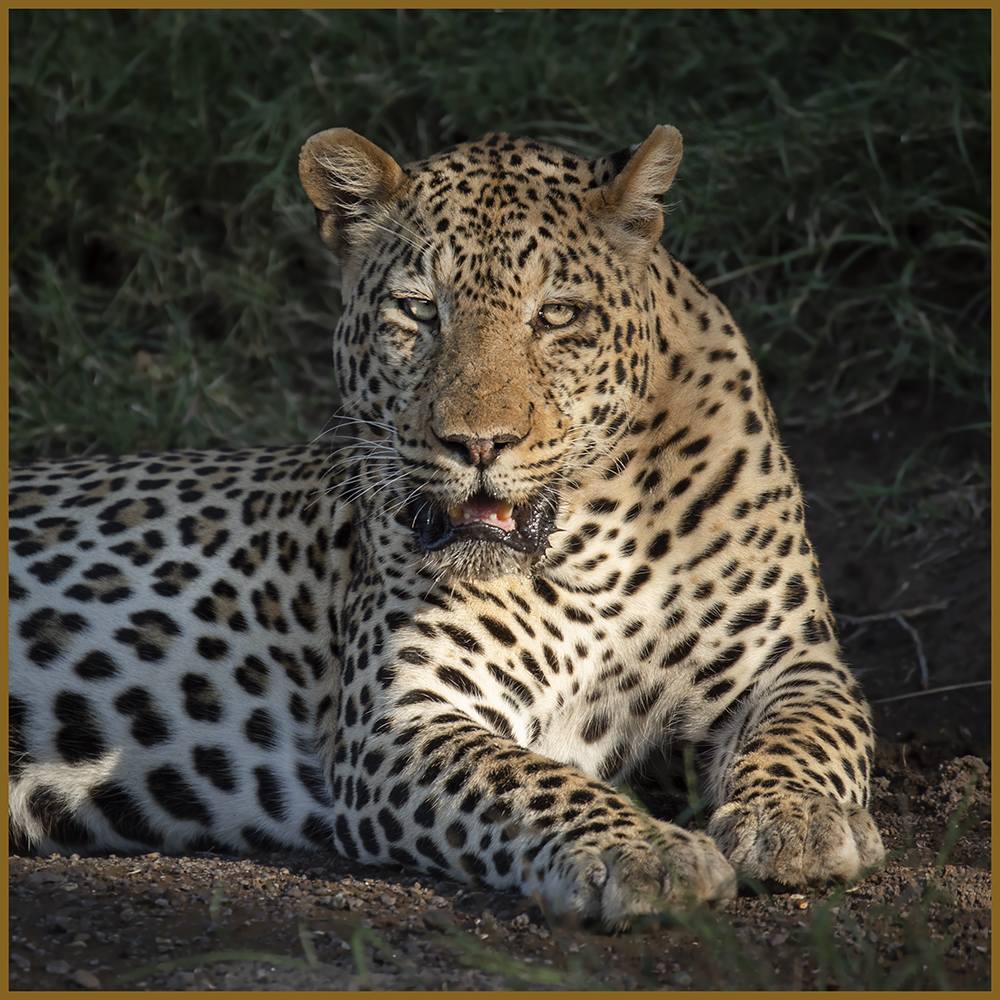 Spend your mornings and afternoons discovering the many species of wild Africa. Imagine seeing and photographing Lions, Elephants, Giraffes, Zebras, and many other species in their wild habitat. Witness and learn about their behavior and the beautiful serene Savannahs they call home. Our Safari Game drives are packed full of adventure, knowledge, and excitement! Evenings are spent resting in our comfortable camp where nights are filled with warm candle lit dinners and camp fires. The soft sounds of wild Africa will sing you to sleep whilst your mornings will be greeted with birds waking up a new day in this paradise.  Watch the Giraffe as they walk into the sunset, the Elephant mother helping her newborn baby learn to drink water. See herds of African Antelope grazing on the plains lined with beautiful umbrella Acacia thorn trees.  This is Africa! This is a true Safari adventure that transports you into this magical and life changing place. You will never see life as you once did.  Africa teaches you to see beauty in the wild, find the universe in the southern night star filled sky, and fall in love with life all over again. Come…..Africa is calling you!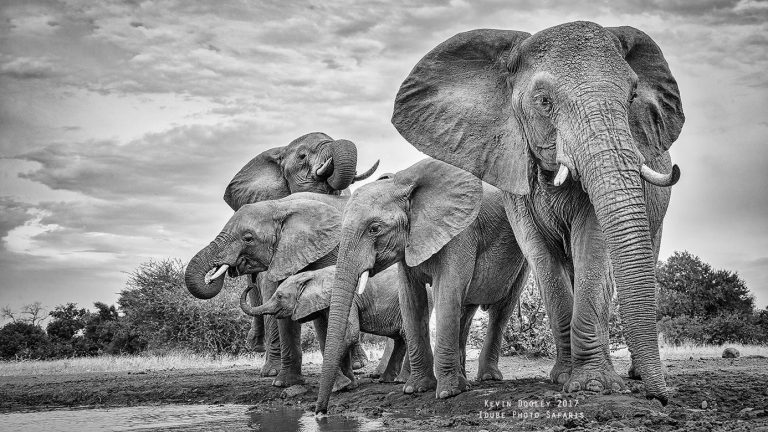 Your First Night in South Africa
After your arrival at the OR Tambo airport in Johannesburg, South Africa, you will be transferred to the Mondior Hotel.   If you arrive on the official arrival day we will meet you at the Airport and help with your easy transfer to the hotel. If you arrive a day or more before the official arrival day, you will take the hotel shuttle over to the hotel. Safaris do not normally include food and lodging for pre and post safari days. Please check with us for your arrangements as well as assistance in securing these rooms. We normally will meet in the hotel foyer at 6:30 PM on the pre safari night as a group for an introduction and dinner. 
On our designated day our safari will begin. We will depart from the Mondior Hotel at 8:30 AM and head to the Mashatu Game Reserve with a stop for a shopping excursion.
Shopping Excursion



African Art and Curios
Cambanos and Son Agencies is a family business started by Jean and Dennis Cambanos in 1982, it was a small curio wholesaler working out of an office in Johannesburg town centre. They offered customers something extra, personal service and the pledge that they would always make sure the customer was happy.
The business is now one of the biggest in South Africa, supplying the world with African curios. But the pledge remains the same "Make sure the customer is happy" and hope they eventually become friends. The business is still run by the family today; Gerry Cambanos is only a phone call away if you require a piece of Africa in your home.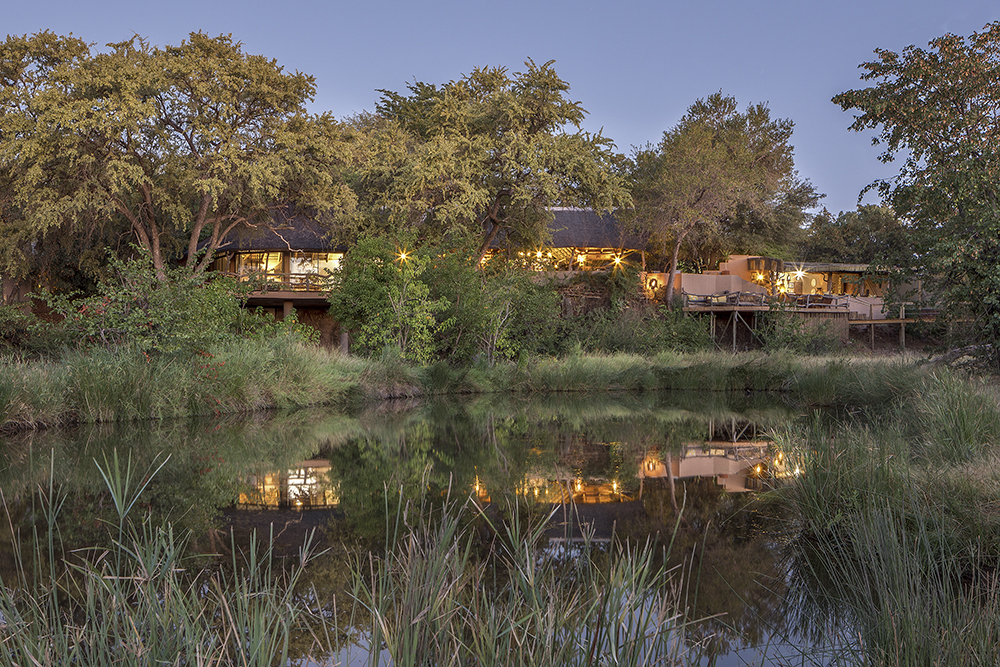 Land of the Giants
This lodge is the epitome of all that defines wilderness areas in Africa.
Be charmed by the vast open spaces, biodiversity of wildlife, majestic skies and the tranquility interspersed with birdsong and sounds of the wild.
Located in the Northern Tuli Game Reserve of Botswana which is situated between the Tuli Safari Area, a national park in Zimbabwe and the Mapungubwe National Park, a World Heritage Site in South Africa. Mashatu shares unfenced borders with both the South African and Zimbabwean national parks in the south and north respectively. This vast area forms part of a cross boundary wildlife conservation area protecting the substantial biodiversity of fauna and flora in this region.
(cost not included)
April 18th, 2024
Shopping and Cultural Center
April 27th Return to Johannesburg Overnight or Flight Home after 6pm ,

In a first for photography in Southern Africa, PhotoMashatu has an exclusive concession to provide dedicated photographic hides within Mashatu Game Reserve. Guests can sit quietly and watch animals moving directly towards them, all the while taking pictures from unique angles, resulting in unique and exceptional quality photography. Photographic hides are structures built to maximize the photographic potential of the animal subjects that visit them. These hides can be used to view wildlife in the normal manner but have been positioned with consideration of the angle of the sun, the background and the angle the viewer occupies in relation to the animals and birds. A professional wildlife photographer will accompany participants to the hides. They are on hand to tutor both aspiring and experienced photographers in camera techniques which will see a vast improvement in the quality of their images. There is a slight additional charge, paid directly to Mashatu, for the use of the photo hide.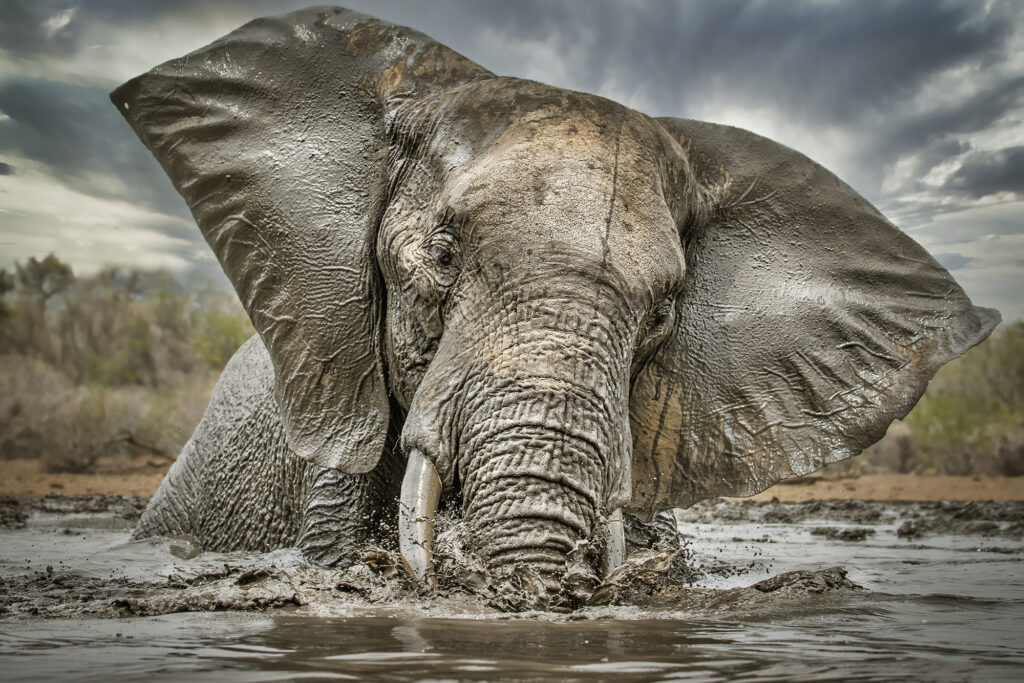 Mashatu is situated on the eastern fringes of the Kalahari Desert and water is its most precious resource. The sighting of the Mashatu camps in close proximity to water, and in thickets of vegetation, automatically locates the visitor into an enclave populated by birds and animals.
Mashatu Main Camp is an oasis among the undulating and seemingly endless plains of the wild. Burning torches at the camp's entrance lure safari-goers home where they experience the embodiment of sublime hospitality.
This is the ideal camp for the family traveler. A large swimming pool is a focal point where visitors cool down and relax between game activities. The Discovery Room is the portal through which curious visitors get a glimpse of another world – one that existed long before the appearance of man.