What an honor it was to receive the news that one of our safari guests has received the Partners Pick award. It is such an honor to know that our safari guests are able to get the images that can lead to such extraordinary accomplishments.
Nancy Rice and Mary Lee were an absolute pleasure to have on our last safari at Mashatu game reserve. Nancy joined us last April at one of my favorite nature reserves that is located in Botswana. I watched Nancy as she created her images throughout the week and I could see her love for photography in her expressions and her dedicated style of shooting. It was beautiful to watch. Mary is a stunning person and so much fun to be around. She is welcome in our safari camp anytime.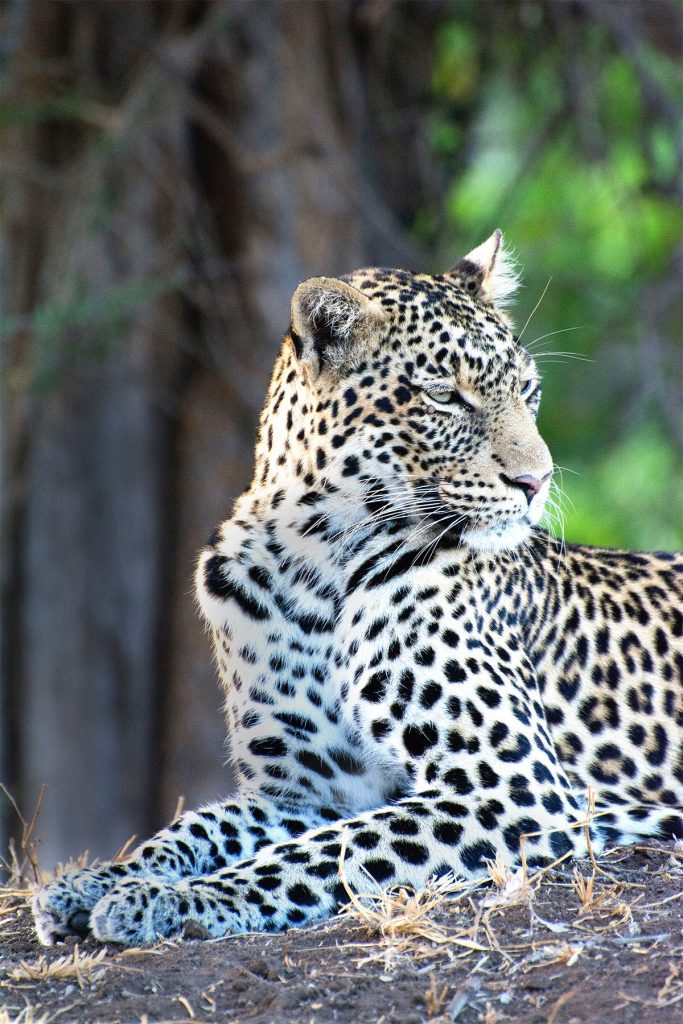 Partners Pick
On the Lookout by Nancy Rice
The majesty of the "large cats" is presented in this wonderful photograph. Quiet power is the hallmark of these beautiful creatures, and their subject reflects this brilliantly; showing its strong shoulders in a quite resting pose, but ready to spring at any moment to chase down the days meal.
The flow of the body's shape reinforces this "being on the lookout" pose. Ears are perked forward however there is no sense of urgency, just a calm waiting, observing of the leopard's world. There is a sharp focus on the whiskers displaying the care that Nancy took in making this photograph.
She also employs selective focus, which produces a soft green background which is an effective counterpoint to the chiaroscuro colors of the leopard. Such photographs make one marvel at the patience of the photographer and their ability to be in situations where such images can be make.