Idube sets new record in filling a safari.
I am proud to say that we have set a new record in the amount of time it took to fill up a safari. David sent out an email and with in two hours we had received calls and emails from interested attendees, We filled up this safari in two hours. We are now excepting names for a waiting list. David and I are also looking at the possibility of adding another safari.
Here is the info for this safari.
David Ziser Photography Workshop and African Safari March 7-16 2018 --- Sold Out. Call now to be on the waiting list. 505-345-6322 or 505-401-2988 Most safaris do end up with a cancelation so being on the wait list is a good chance of going. We may also add a second African safari with David.
David Ziser
Internationally Renowned Wedding/Portrait Photographer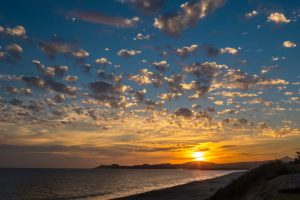 2018 Ziser Safari
March 7 – 16, 2018
DAVID ZISER BIO:
David Ziser, an internationally-renowned wedding/portrait photographer/author/trainer, has shared
his knowledge with tens of thousands of photographers in five languages and in 14 countries worldwide.
Studio Photography acclaimed "Award winning photographer, David Ziser, is showing the world how to
take wedding pictures." The Dallas Morning News extolled Ziser as "wedding photographer
extraordinaire." David is one of 105 worldwide who hold the highest honor of "Fellow" bestowed by the
American Society of Photographers.  He was recently honored be being inducted into Camera Craftsmen of America, one of the oldest and most prestigious photography associations in the US.
David's Digital WakeUp Call Tours over the years have been acclaimed as some of the best digital
photography / lighting / marketing seminars ever! Over the years, David has published
DigitalProTalk.com, a 5 day a week blog with nearly 10 million pageviews dedicated to the aspiring professional photographer looking to enhance his/her photography, Photoshop, Lightroom, and business skills. It's been called one of the best photo blogs available.
His best-selling 5-star rated book on Amazon "Captured by the Light" has been hailed as "quite
possibly the best book ever written on Wedding Photography." David Ziser continues his  nearly forty year career as being one of the leading trainers in the industry.
David's Safari Program Synopsis:
Hi Everybody,
WOW! I can't believe we all have such a great opportunity to visit one of the most exotic locations on the planet earth, get some outstanding images, and enjoy terrific education on the way too.
We all know the Safari experience is first and foremost the trip of a lifetime for all of us but I wanted it to more that for all our attendees. We will have some down time between morning and afternoon/evening safari treks and I'm planning about an hour each day discussing photography, lighting, and composition tips and tricks.
To keep in the context of the Safari experience I'm planning to offer a series of well-rounded training sessions that will hopefully benefit all involved.  Here's a list of topics I plan to cover:
Learning to See Differently – A Program on Composition
How often are you disappointed when trying to get the image you want? In this session, David will walk you through his favorite compositional techniques that will guarantee you an exciting image nearly every time.
My Top Techniques for Shooting Landscape Photography Any Time of The Day
For me, Landscape Photography is one of my creative outlets that I find particularly rewarding.  I'm generally kind of a lazy guy when it comes to my landscape photography and am not very often up at 4:00 a.m. to stake out a location to get the best light on the scene. Although I'm sure that's not the case on this trip.
I've done that a few times only to be "unrewarded" with fogged in mountain tops, boring cloudless sunrises, and the like. I'm a landscape photographer who looks for the best shot in the any part of the morning, the middle of day, and early evening.
That's when most of my landscape photography happens – at a time that is most convenient to me.  That might look like the easy way out, but I must tell you – with the proper composition, lighting, and colors – you too can pull it off quite effectively.
Make Your Lighting Exciting!
In this intensive, fast-paced, and entertaining session, I'll show you how to make your lighting exciting with fast & easy lighting techniques using the gear you already own. I'll show you how to get the best lighting on your subject the first time, every time. Whether you use on-camera flash, off-camera flash or no flash at all, I'll show you how easy it is to make your images come to life.
Whether you shoot weddings, portraits, sports, or landscapes it's always about the lighting! When used properly, light creates detail, depth, and dimension to all photography.
And, if there is time…
My Top 10 Lightning Lightroom Tips & Tricks for Photographers
Lightroom is the best image enhancing, time saving software around.  In fact, it's my favorite software for all my photography post-production work. You've seen all the videos and read all the Lightroom books but many times some of those great Lightroom features need a few tweaks and modifications to make the software work fast and easy specifically for wedding, portrait, and landscape photographers.  Let me show you my Top 10 Tips, Tricks, and Shortcuts for making Lightroom work smoothly and efficiently for your image enhancement and workflow.
Your African Safari
This is a limited seating Safari and will fill up fast. Call 505-401-2988
This is a full African Safari that takes place in one of the most beautiful safari areas in Africa. We will be using open safari vehicles where you will get to experience African wildlife up close and personal. This is a unique and amazing opportunity to experience Africa in a way that very few people get to do. Kevin Dooley will also be available to help and teach wildlife photography techniques. Don't miss this amazing opportunity to learn from the amazing David Ziser and go on a full African Safari.
Your First Night in South Africa.
You will most likely be arriving at approximitly 5:30 PM. Delta Airlines has a non stop flight from Atlanta to Johannesburg. We will pick you up at the Airport in Johannesburg, Please make sure to forward us your flight information. We prefer to work closley with each safari member to make sure that all the flight bookings are correct, Please check with us when making your flight reservations. On your arrival evening in Johannesburg you will need to secure a hotel room, this is not included in the safari cost and will be at your own expense. We recommend the Emperors Palace Peermont Metcourt which is only approximately 5 min from the Johannesburg airport. If you select a different hotel, please meet us at emperors palace no later then 8AM. Our Tours normally depart from this location at approximately 8:30 AM on the Beginning day of your Safari. Link to the Metcourt please make your own reservation.  http://www.emperorspalace.com/hotels/peermont-metcourt-hotel
Shopping Experience at Cambanos & Son
Idube Photo Safaris has searched for the ultimate South African Shopping Experience . Clothing, Jewelry, Arts and Crafts, Beadwork, Drums, and just about everything under the sun that is African. This business is one of the biggest in South Africa, supplying the world with African curios. But the pledge remains the same "Make sure the customer is happy" and hope they eventually become friends. The business is still run by the family today; Gerry Cambanos is only a phone call away if you require a piece of Africa in your home. We will spend approximately two hours at this amazing location. This stop will be in route to our Lesedi Cultural Village Experience and sleepover.
 Lesedi Cultural Village Overnight.
Accommodation
Stay with a traditional rural African family in a choice of five traditional homesteads, which nestle in the African bush, and where families of Pedi, Sotho, Xhosa, Zulu and Ndebele live.Accommodation offers every modern comfort with en-suite bathrooms. Some interesting facts of each tribal homestead are detailed for your enjoyment.Your Stay
On arrival at Lesedi in the late afternoon, you'll be welcomed by the families who then take you to their homestead where you will be staying. The head of the home then becomes your personal escort for the rest of your stay. Once settled in your comfortable accommodation huts, you'll be introduced to the many colourful and fascinating aspects of the cultures of the people of Lesedi.
NYAMA CHOMA RESTAURANT
An integral element of African culture is the way in which food forms part of the celebration of their eclectic mix of cultures. The 160-seater restaurant with its authentic setting and vibrant decor offers an exotic buffet with meat delicacies ranging from ostrich, Chicken, Lamb, and Beef to unusual fare such as crocodile. The restaurant is divided into three sections, namely:
East Africa: featuring murals of the Maasai, the beautiful people of the East
South Africa: Murals of nine tribes of South Africa
North Africa, the Nile Room: Sit cross legged on floor cushions at low tables
Each of these venues offers its own unique dining experience, where you can absorb the variety of colours, sights, smells, tastes and sounds of the various African customs. All of which is complemented by the restaurant's traditional and friendly service.
Daily Cultural Show
The Monati (lunch) and Boma (dinner) cultural experiences are 2½ hour programs starting at 11:30am and 16:30pm daily. Guests are taken to the Ndebele village where a welcome by all the people of Lesedi, takes place. The program begins with a multi-visual presentation on the history and origins of today's rainbow nation, followed by a guided tour of the five homesteads. Guests are escorted to the Boma for traditional singing and dancing – a very participative affair!
Dance Show
The Ingoma – An amazing multi-cultural dance show. As the sun sets over the African bush, you're escorted to the Boma for a very interactive affair of traditional singing and dancing, which depict stories dating back to the days of their ancestors. Thrill to the amazing spectacle of Lesedi's Giant Ngoma, a multi-cultural dance display that will teach you more about our fascinating traditions.
Safari Vehicles and Nature Guides:  No big buses, we will be together as a private group. Kevin and or Tricia will be with you for your Safari. With Idube Photo Safaris, you will experience the fun and excitement of wildlife viewing and photography from a outfitted 4-wheel drive safari vehicle.  We will help with setting up your gear to photograph wildlife and will make suggestions on camera gear and camera mounts and support. You will normally have two game drives a day,(weather permitting, normally there will only be one game drive on lodge arrival and departure days). Game Drives last approximately three to four hours each. We Do our Game Drives during the best times of the day for wildlife activities and photographic lighting. You have the option to join us on all our game drives or to skip a game drive and just relax around the lodge. Our Game Drive vehicles are equipped with a spot light for night time viewing, giving us the opportunity to spot and locate nocternal species as well as experience the behavior differences between daytime and nighttime activity. Radios for communication with the lodge and other safari vehicles , as well as blankets and ponchos, and water and snacks, are kept on the vehicles to provide warmth and comfort in the early mornings and evenings. Your guide will have expert knowledge about the area , the wildlife you will be experiencing and photographing. The guides will also be answering questions and sharing information about the wildlife, the flora, and the culture. Because our groups all have a common interest, we can tailor the game drives to the majority of our interests.
 Wildlife Viewing: Are wildlife areas are huge and have a very large diversity of Animal life, Bird life, Plant life, and Geology. We may choose to focus on predators (lions, hyaenas , cheetahs and leopards), or the large herbivores (elephants, giraffes, rhinos, zebra, and wildebeest ) however we never know what we might come across while out in the African bush. We do share radio calls and work with other Safari Vehicles in the area, working together to locate the best wildlife sightings. In addition to looking for wildlife, we stop in the mornings for coffee and muffins , and in the evening for sundowners and snacks.
 Your Hosts: Kevin and or Tricia will be with you for your Safari. We will provide a meet and greet at the airport, as well as be with you to help with everything on your Safari. Kevin Dooley is a qualified FGASA nature guide and professional wildlife and portrait/wedding photographer. The advantages of having a professional photographer and wildlife guide with you on safari are many. With the knowledge of photography, the passion of getting just the right image and lighting, and the training in locating wildlife and understand their behavior is a big bonus to have on safari. Tricia Dooley is South African and is from South Africa. Tricia has a great knowledge of the country, it's people, and  the advantage of knowing the roads and directions to great places to visit and see. Tricia also has the advantage of communicating and understanding the local people.
Experience the heart of Africa

 Thakadu Suites

The accommodation in Madikwe offers twelve suites, reflecting a strong Afro-Asian safari ambience, each boasting a viewing deck overlooking the Marico River. These spacious suites offer every comfort and luxury and are, wonderfully decorated and appointed. Children are welcome and of the 12 tented suites, 4 are family units, each with an extra Queen-size sleeper couch catering for children. Facilities include air conditioning, hairdryer, Power 220vAc.

Within the canvas frame of the tented Madikwe accommodation, the interior is uniquely designed to incorporate a full bathroom. Each tent has a sliding door that opens onto a private deck overlooking the river. Every aspect of our guests' stay and the surrounding camp has been carefully crafted to appeal to all our guests. Whether you are with friends, family or enjoying a romantic getaway, Thakadu River Camp offers an opportunity to connect with nature and discover the magic of an African sunset and the animals that inhabit this special area.

Lodge Facilities At Thakadu Lodge In The North West Province

Thakadu River Camp comprises the main camp as well as 12 tented suites which are located between the Marico River and a small tributary of the Marico.Facilities & Services include:

Open Plan Lounge area
Reception
Dining area
Lodge Pool & Bar Area overlooking the river
12 tented suites – 4 are family units, with extra queen sized sleeper couch. All with Indoor bath and shower. Each with own viewing deck.
Traditional "lapa' falls within a glade of natural riverine forest
Private Viewing Deck
Game Drives
Highly-trained game rangers
Traditional Outdoor Boma
Air conditioning
Hairdryer
Power 220vAC

The main camp at aha Thakadu River Camp is located between the Marico River and a small tributary of the Marico. The lodge comprises an open-plan lounge, dining and reception areas which are warm and welcoming and an oasis within the African bushveld. The attractive bar and pool area is the perfect spot to unwind and relax.

From the moment you arrive you will be delighted by the lodge staff's warm hospitality and personal care as you enjoy the lush views of the gully and river to the north. The lodge has been carefully constructed to blend into its surroundings, with the use of wood and thatched roofs.

A traditional lapa falls within a glade of natural riverine forest and is the perfect space to enjoy the panoramic views.

Game Drives

Wake up in the true splendour of Madikwe River Camp, situated along the Botswana border, and start your day amidst nature. All our game drives are led by experienced and highly trained rangers who have a vast knowledge of both the fauna and flora in the area.

Guests have the opportunity to enjoy early morning as well as evening game drives where the chances of spotting the Big Five, are high. Both morning and evening game drives offer completely different opportunities and sightings.

Evening Game Drives

As the sun sets, an entirely new game viewing experience presents itself. Once again, depending on the time of year, departure time will differ. Evening game drives offer a host of wildlife: hyena, lion, jackals, leopard, birds of prey and various other animals.

Whether you are visiting Madikwe River Camp with friends or family, game drives provide the excitement and thrills that this beautiful part of Africa has to offer.

Bird watching in Madikwe Game Reserve

Thakadu River Camp offers game drives where professional and informative rangers will gladly assist with educating you about various bird species you may encounter.

The great variety of habitats, from forests and rocky hills to open grassland and dams, provide the perfect setting for a magnificent diversity of bird species throughout the game reserve.

Bird life at Madikwe Game Reserve comprises migrants and permanent inhabitants.

Early morning and late afternoon drives are the best times to view wildlife and birdlife through Madikwe Game Reserve.

Hear the sounds of a wide range of birdlife and have your camera and binoculars on hand.

Meyers Parrot

Kori Bustard

Yellow Throated Sandgrouse

Temminck's Courser

Burchell's Courser

Bronze Winged Courser

White Stork

Pied and Arrow Marked Babbler

Desert Barred Warbler

Harlequin Quail
Kurrichane Buttonquail Thrush
ChestnutbackedFinchlark
Rufousnaped Lark
Natal Spur Fowl
Pale Chanting Goshawk
Walhberg Eagle
Martial Eagle
Black Breasted Snake Eagle
African Fish Eagle
A Malaria-Free Wilderness
The beauty of aha Thakadu River Camp is that it has a team of dedicated and highly trained rangers who possess an immense understanding of both the fauna and flora within the reserve and are skilled in locating as many animals as possible (however there can be no guarantee).
aha Thakadu River Camp stands out from the crowd of standard game lodges, as it is ideally positioned in a transitional area enabling it to draw wildlife from two different, yet complementary, ecosystems. Thakadu is also located in a malaria-free area, an added comfort afforded to you by aha Thakadu River Camp.
Privacy and comfort are paramount and this 24-bed camp, with its exceptionally private location, assures guests of a tranquil, relaxing experience. Pamper yourself with a spa massage treatment which can be enjoyed on your personal deck, or on the camp's main deck, both overlooking the stunning reserve.
Madikwe Game Reserve
Home to a tremendous diversity of fauna and flora, Madikwe Game Reserve is the perfect getaway destination. During game drives, guests can expect to see numerous species including:

Black and White Rhino

Buffalo

Elephant

Lion

Leopard

Cheetah

Wild Dog

The Madikwe Game Reserve accommodation and camp is a superb open-vehicle safari destination. Guests are accompanied by well-trained and informative rangers who are able to interpret the many encounters that guests will come across. Whilst visiting Madikwe Game Reserve, aha Thakadu River Camp offers various other activities:

Stargazing

Boma Dining

Birding

Game Drives

Facilities

Lodge Facilities At Thakadu Lodge In The North West Province
Thakadu River Camp comprises the main camp as well as 12 tented suites which are located between the Marico River and a small tributary of the Marico.Facilities & Services include:

Open Plan Lounge area
Reception
Dining area
Lodge Pool & Bar Area overlooking the river
12 tented suites – 4 are family units, with extra queen sized sleeper couch. All with Indoor bath and shower. Each with own viewing deck.
Traditional "lapa' falls within a glade of natural riverine forest
Private Viewing Deck
Game Drives
Highly-trained game rangers
Traditional Outdoor Boma
Air conditioning
Hairdryer
Power 220vAC