Mashatu photo hide.
Days like this.
I recall a song that went something like, Mama said there would be days like this. I suppose that could mean a lot of different things. Today, to me, it means that every once in a great while, a day will be so good, so perfect, so inspiring, that the very gift of life is bigger and is better then any dream I could have created. I am so grateful to Mashatu Game Reserve and the Mashatu photo hide for sharing such an amazing day with me. 
I have been on Safari now for over 20 days, I am well into my last safari group of this season, yes I am a bit tired. However, I love what I do so much that I end up using every once of my being, all that I have, to give these folks the experience of a life time. What energy I have left is used up living my own life's dream, photographing Africa. 
Some days just do not come soon enough, sleep is great, but great days are even better. I have a tendency to wake up well before the days wake up call, my mind fills with the days activities and the excitement fills my body. Wake up call at Mashatu is a gentle time, the light knock and the friendly voice of one of our three guides, the guides rotate wake up duty, "Good Morning, wake up". I wonder, do they realize the knock they place on my door, is the call of a new day, the call of some great experience I have not had as of yet. Maybe this is why the birds sing, the coffee smells so good, and I can not get dressed fast enough. A new day on safari, a new day in the wilds of Botswana, a new day that is a special gift that can never be lived again. 
Little would I know how special today was about to be, as I sipped my morning coffee and greeted our safari guests one by one. I hoped they were feeling as excited to meet this new day as I was. The morning gathering area at Mashatu main camp is a place of wonder and excitement, the dim light of a new day surrounds the tables of excited safari guests.  The staff has been up since 430 am, they greet me, saying good morning, like they have never said it before. Smiling and laughing at my jokes, handing me coffee, fruit, cereal, and muffins. All with the feeling, the caring, the being genuine, that somehow the folks of Botswana have managed to keep in their heritage. Our group is excited this morning, as several of them have decided to partake in the Mashatu Photo Hide.
Our game drive started out as normal, getting everyone into their desired vehicles, with the guides they have started to grow so close to, the trackers that keep them excited, laughing, and full of adventure. The morning jokes were flowing, but mostly towards myself and the folks that were going with me, along with my guide Eric, and our tracker Morgan. Over the last four days, we have been spending our mid day hours with four cheetahs. Between the morning and afternoon game drives, while everyone else headed back to camp for a huge brunch and a long nap, we stayed out. Of course everyone on my vehicle had the choice of staying with Eric and I, or going back to camp. A few would go back to camp, however the others were with me to the end. 
Earlier in the week I had mentioned to our guide Eric that I had never photographed a successful Cheetah Hunt, the kill. Eric is a tremendous guide, he is a perfect guide for me, loves to joke around, have fun, and enjoy life. However, he is a very serious lover of wildlife and photography, when it comes to great wildlife sightings, he can be very serious. The vehicle is quiet at sightings, and the very reason we are out there is evident in his eyes and posture. Eric understands my obsession with wildlife photography, he understands that time, patience, and dedication, and that never giving up, is the very essence of great wildlife images. 
Yes today would be the day, that all our time, effort, and patience would pay off, we would experience one of natures miracles. An animal designed for speed running at over 70 miles an hour. We would also have success in photographing it.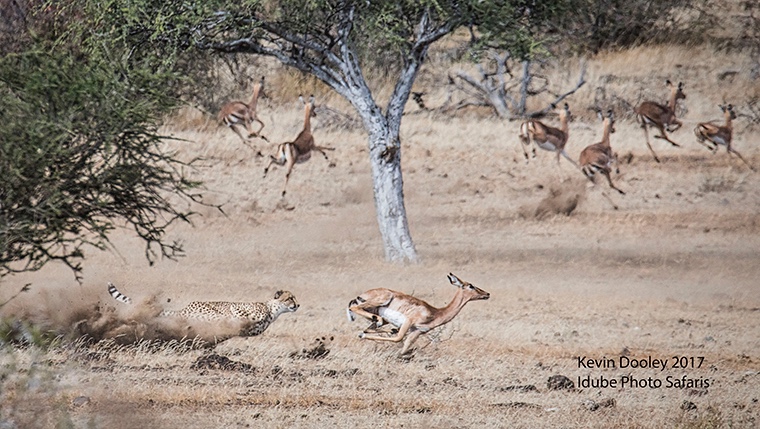 After a round of high fives, sharing the excitement that few would ever have the honor of sharing, Eric got a radio call from Kaiser. Kaiser is also a very dedicated and highly decorated Safari guide. Kaiser let us know that there was room for me in one of Mashatu's hides.
On this day Six guests in our safari group had decided to spend some time in one of Mashatu's photo hides. These hides offer such a unique opportunity, located by water holes, set in the perfect position with the angle of the sun, backgrounds, and wildlife concentrations all taken into consideration. A photographers paradise for sure. The Mashatu Photo Hide Experience is stunning.
We headed that way, Eric dropped me off where I joined the group in the Mashatu photo hide.
In all my visits to Mashatu, I had not had the opportunity to photograph and experience wildlife in this unique and incredible way. A great great day just got better. The conditions were perfect, a hot day, and many of the reserves natural water holes were drying up. 
The unique angle of photographing wildlife from ground level adds a unique and powerful look to your images. I can not express the feeling of having elephants just a few feet away from you, towering above and carrying on with their normal routines. African elephants are huge animals, in fact the biggest land mammal on earth. To see them from ground level is invigorating and just plain incredible. 
At one point I decided to close my eyes and just listen to the breathing, and the sounds of the elephants drinking. Wow, what an experience. The clicking shutters reminded me that I was there to photograph these stunning animals. I got busy with my camera. 
When Eric dropped me off at the hide, I had to make a quick decision on what gear I was going to use. I picked my Canon 1dxmkII with my Canon 28-300 zoom lens, and my Canon 5dmk4 with my Sigma 150-600 S zoom lens. I left my Canon 5ds and my Canon 600 prime on the vehicle. I knew I would want a wide angle lens to show the size and angles of the elephants that can be experienced from the hide. I also wanted the option of zooming in close on both large and small subjects.  Two camera bodies would be a must, having to switch lenses in the middle of a great moment can really break the rhythm of creating your images. 
The small things can be just as much fun to photograph as the elephants and antelope. Butterflies, birds, and small Mammals are constant visitors, not only do they keep you busy and entertained while waiting for the larger spices, they offer great opportunities for wonderful photography.  The Mashatu Hide Photo Experience is an experience like no other.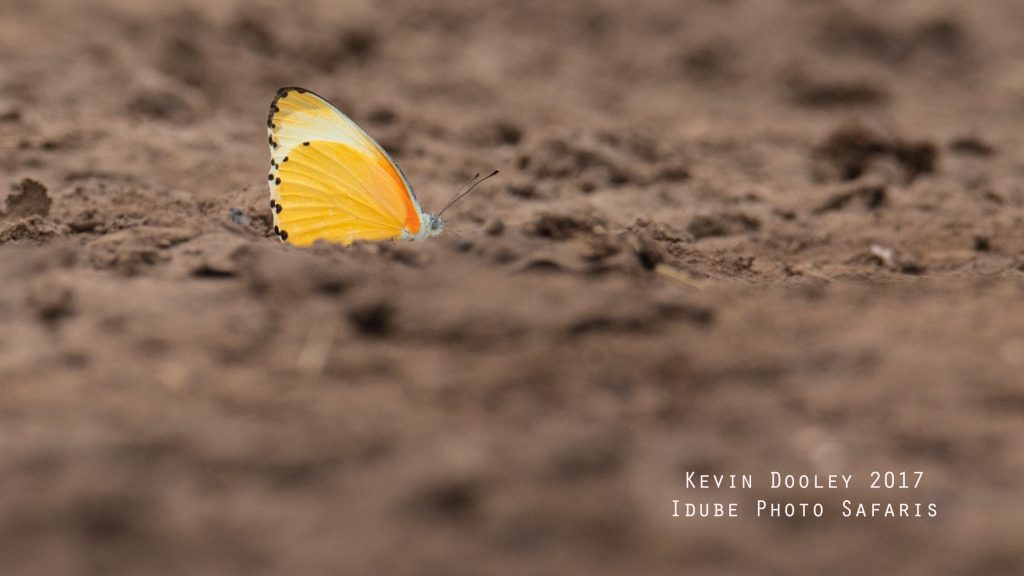 Mashatu Photo Hide. Butterfly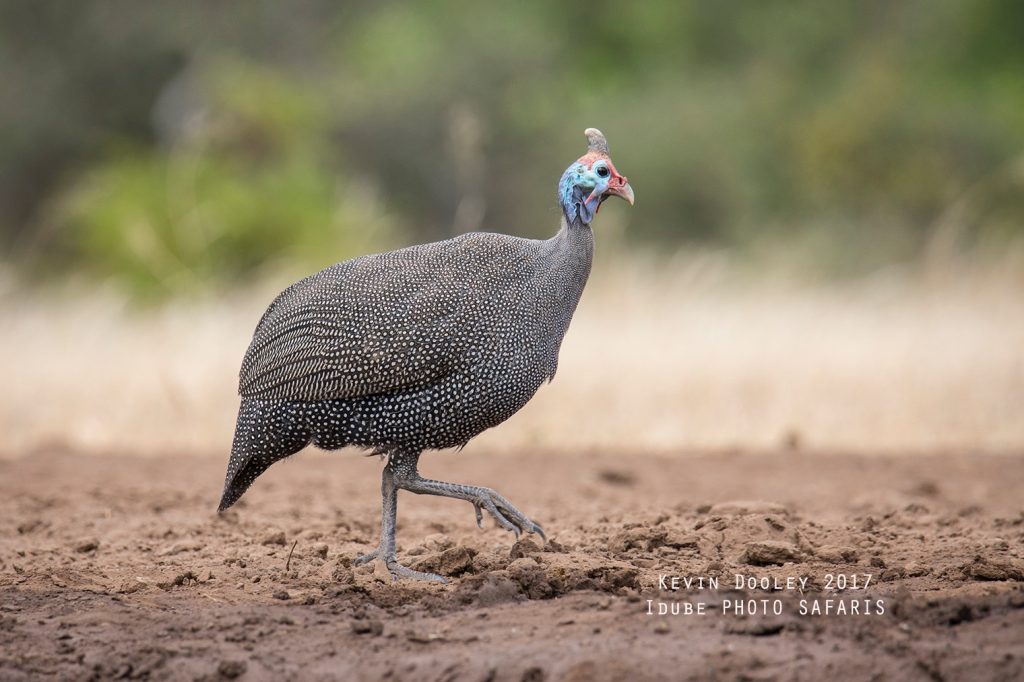 Mashatu photo Hide. Guinea Fowl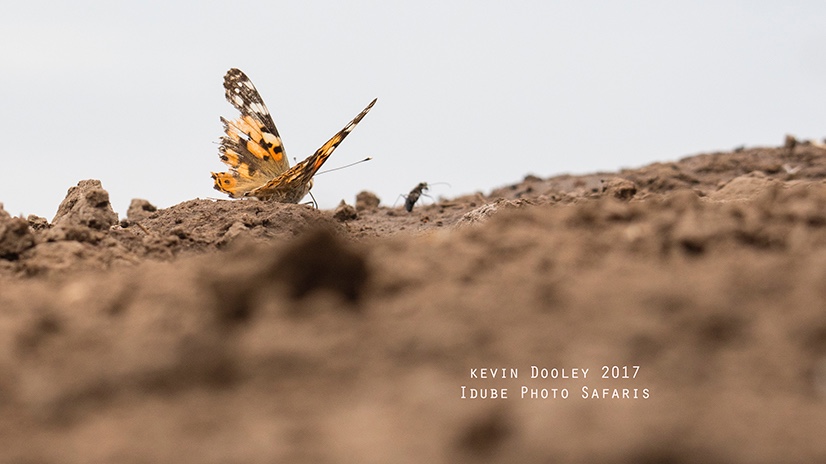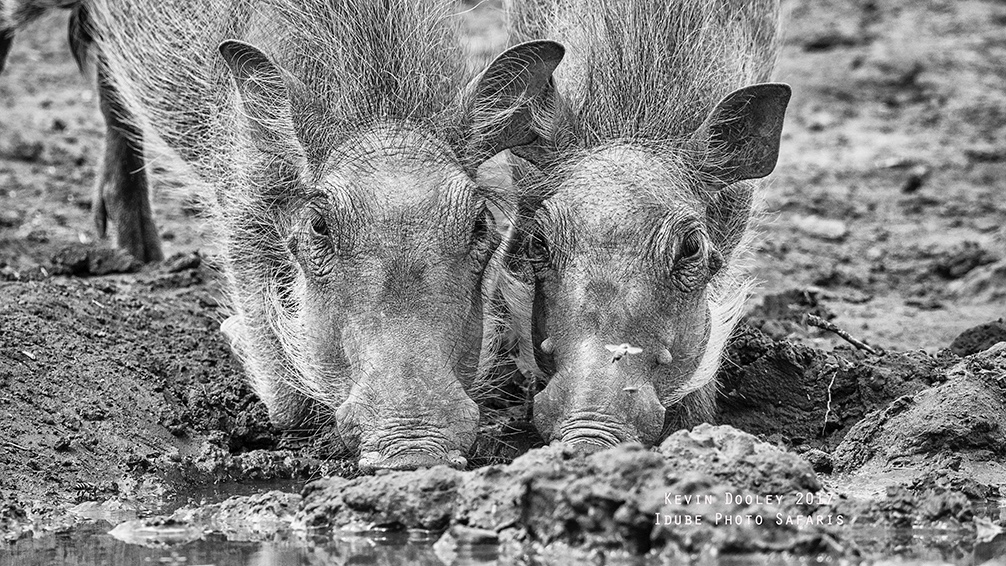 Mashatu Photo Hide. Warthogs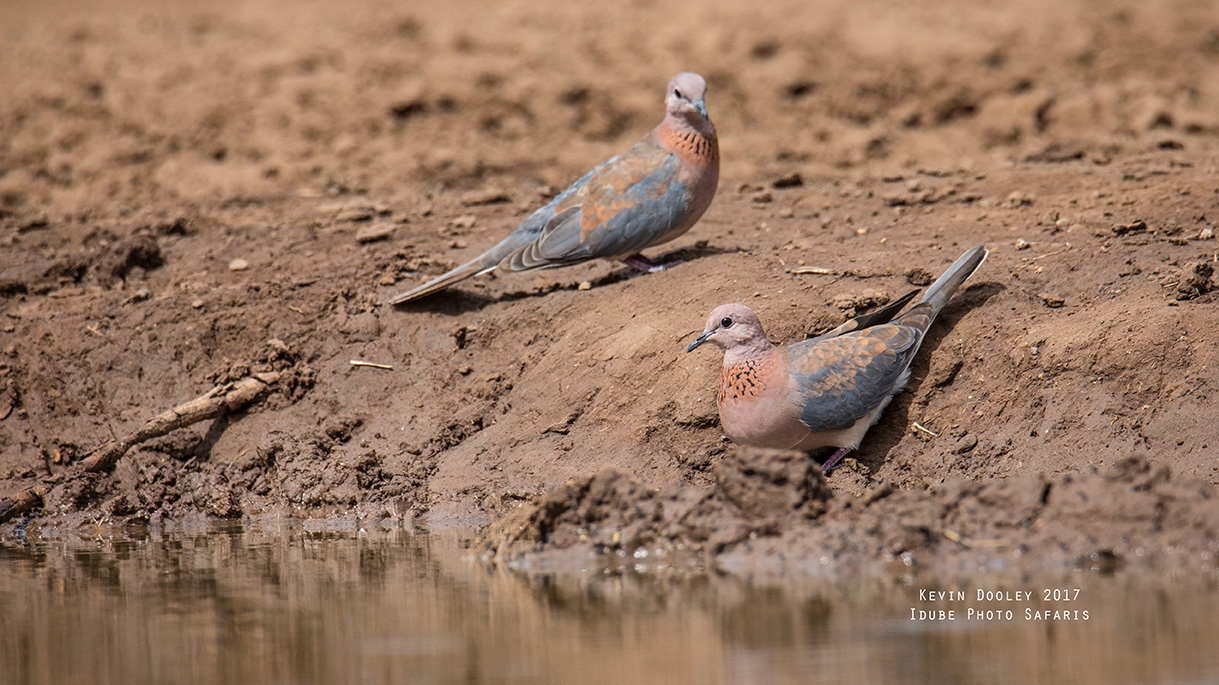 Mashatu Photo Hide. Laughing Dove
The Mashatu team refers to the elephants of the area as Giants, this statement is so very true. The elephants of Mashatu are huge, healthy, and beautiful. These stunning animals roam the plains, hills, river bottoms, and savannah of the reserve with food and water always on their mind. Elephants love water, they love to swim, play and bath in the many natural water resources of the area. When it comes to drinking water, elephants much prefer clean pure sources and will travel long distances to obtain clean pure drinking water. The hides in the mashatu provide this much desired  water source and attract huge herds of elephants. This is an experence for both photographers and non photographers to enjoy, however the opportunities to create unique and creative photography in this stunning wild environment are a true gift.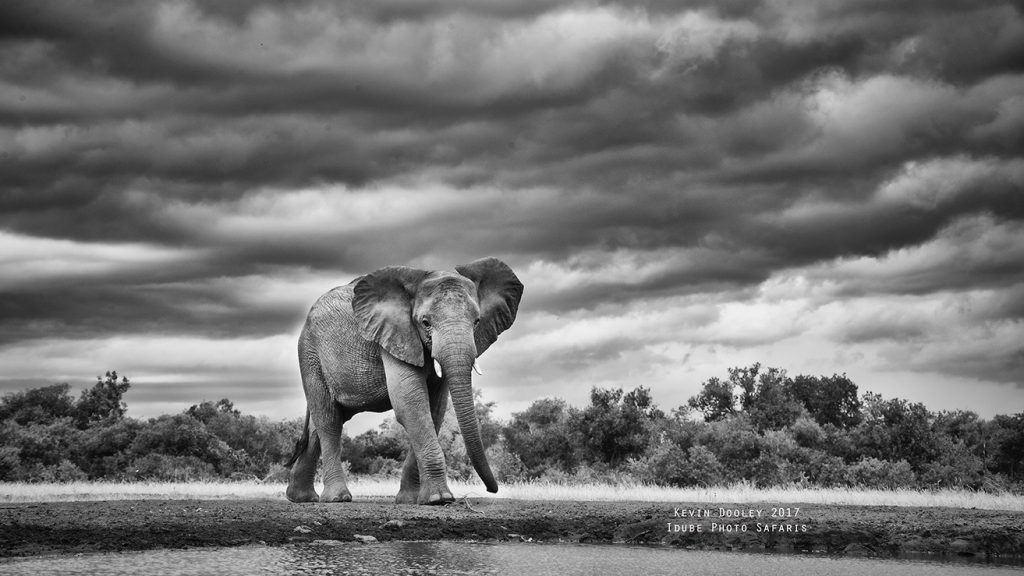 Mashatu photo Hide. African Elephant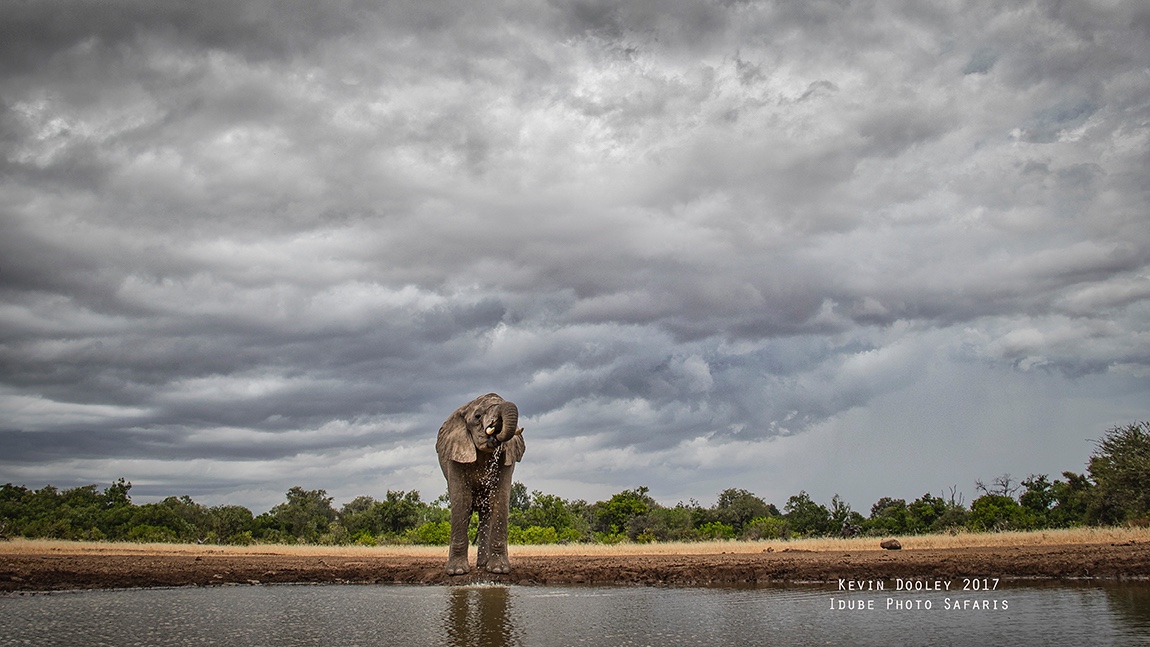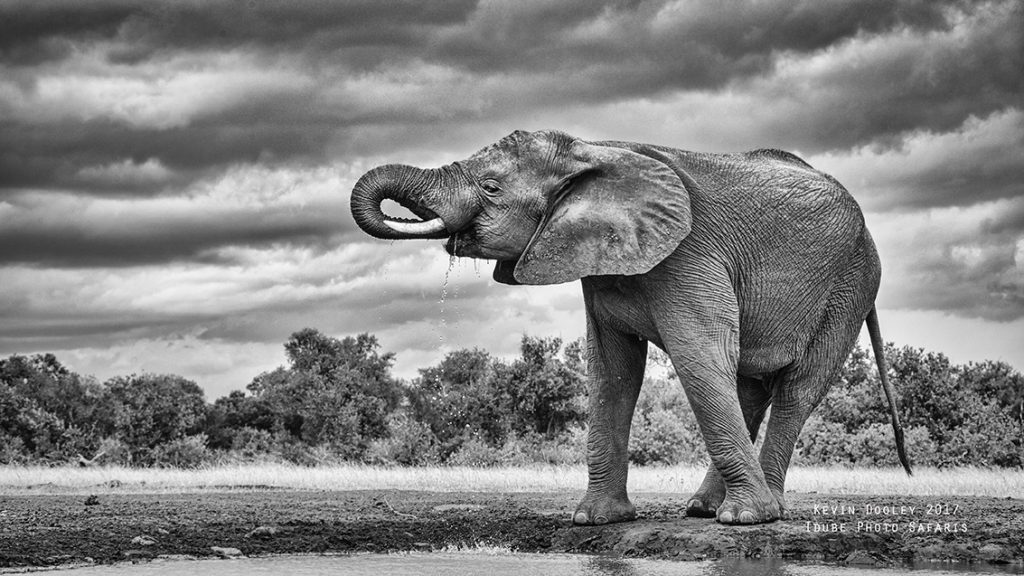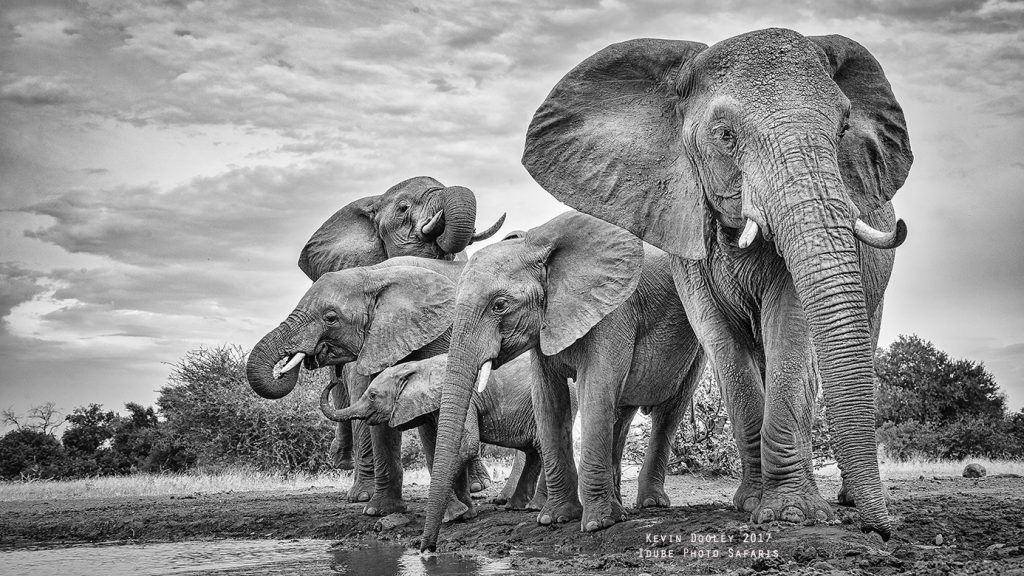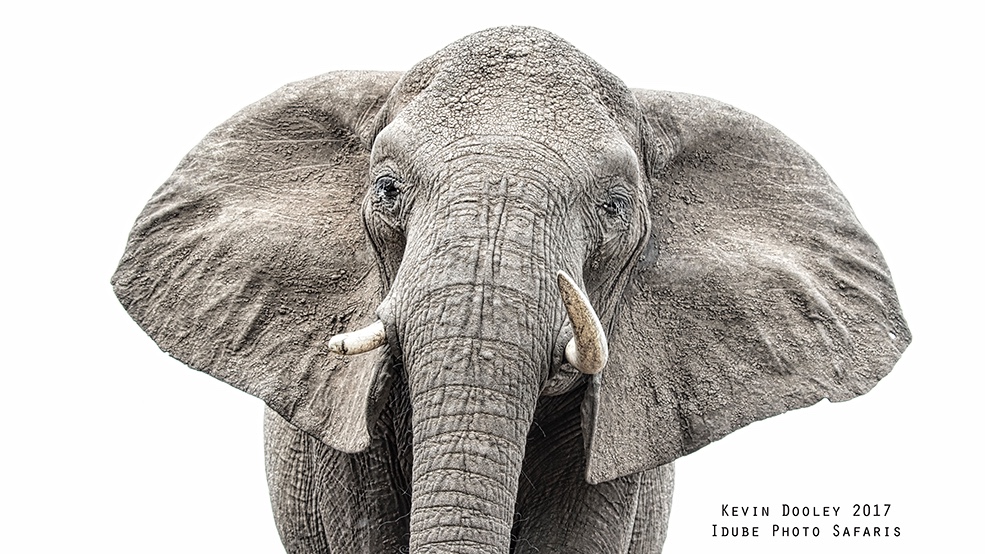 The Antalope.
The herds of Impala that reside in the mashatu area are the largest I have encountered. A single herd can easily number in the hundreds, a sea of legs, ears and big brown eyes. Impala are amazing to watch, they love to play. During the cooler parts of the day Impala take part in a tradition of dance and play that I have only witnessed Impala do. Commonly known as stouting and pronking, Impala partake in a game of running and jumping that is beyond amazing. Jumping at times five to six feet in the air, running in large circles, chasing  each other and darting from side to side as if they were rehearsing for the Ballet. I can only assume that this beautiful dance is a type of practice, lesions for both young and old, in how to avoid and escape the many predators that prey upon them. I sometimes wonder if impala ever get any rest. When these little and fragile antelope come the the water hole, it is quite the lesson in attentive behavior. The slightest noise, movement, or smell can send them running, and it's all or nothing. If one member of the group is alerted or spooked, they all go. 
All at the same time, ears, eyes, noses, on full alert and at full speed, Impala are the true security force of the bush. It can take what seems like hours for a herd of Impala to approach a water hole, every step is carefully planned after the area is completely scanned, smelled, and listened to. The slightest noise will bring the impalas ears to full erect status, a stare in the direction of the softest sound can last for several minutes. Once the antelope is reassured of safety, another step and another scan of the area is taken. This goes on and on till the Impala herd has finally reached the water. The process of smelling, listening, and looking continues while drinking. I am actually quite surprised that the predators that hunt them have any success. These petite little antelope are masters of survival in a world where they are surly on the meal ticket of many animals.  
The Photographic experience from the hides of Mashatu is surly a photographic encounter like no other. The opportunity to photograph wildlife from ground level is one of the biggest attraction to the Mashatu hides. Photographing from ground level places the animals above you, above eye level. Unlike the Safari vehicles, where the photographic angle will be at eye level or in some instances where you will be photographing from above the animal, the hides are placed at below ground level. This angle is unique and rewarding. In addition to the unique camera angle in proportion to the animal, the hide also presents the photographer with a completely different perspective of the background. Allowing for more sky , especially on days where the clouds have blessed you with beautiful shapes and colors, it can add a completely new look to your wildlife images. Another unique and wonderful experience about photographing from the hide is that the wildlife comes to you. Unlike being in a safari vehicle where your presence is more obvious to the wildlife, in the photo hide the wildlife is in a more natural state of being. 
Just relax, sit back and enjoy Mother Earth. The Mashatu Photo hide is a place to fall into nature, to be a part of all that is going on around you. A time to breath deep, be observant, and see nature at its most natural. Animals taking part in the life giving activity of drinking water is a gift that only the few will ever have the Privilege to experience and photograph.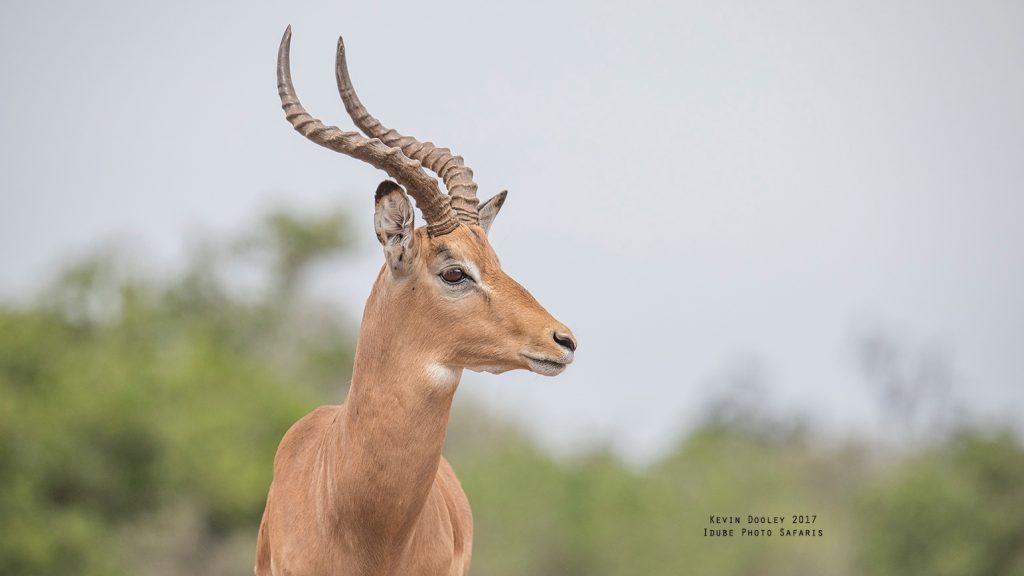 Mashatu Photo Hide. Impala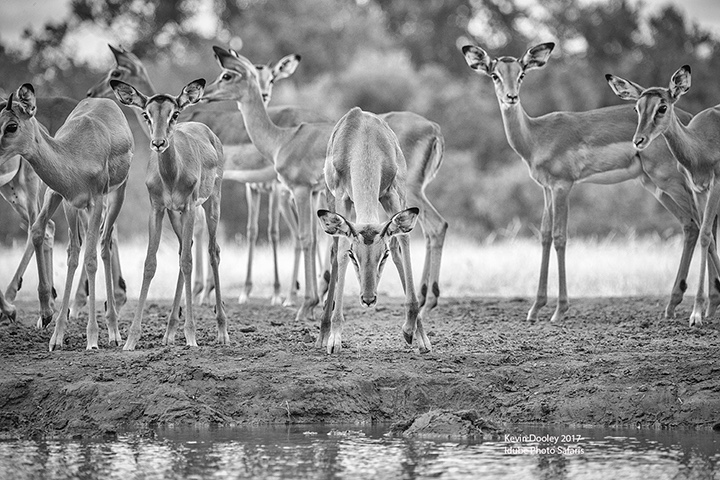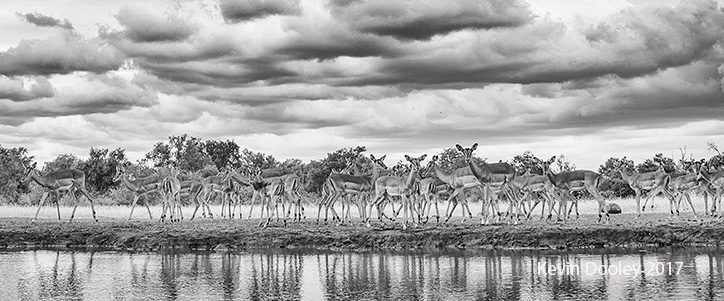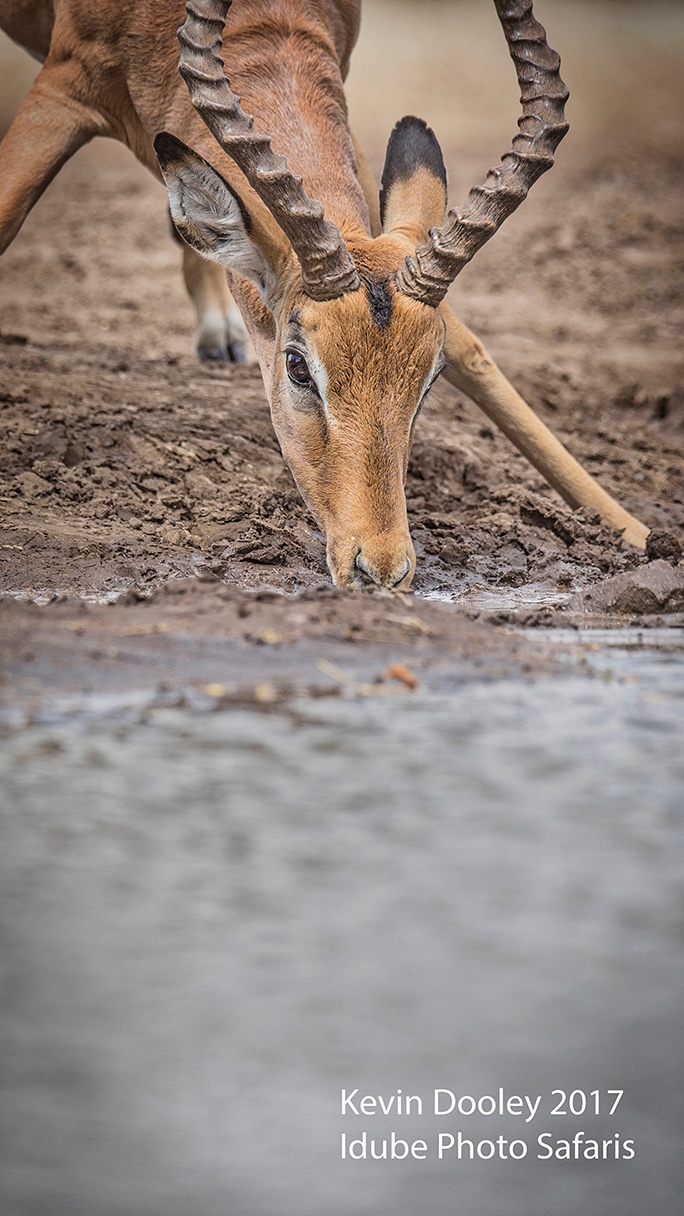 Join us in October at Mashatu with Bob and Dawn Davis photography workshop.