Photographic Safari Must Knows.
How to pick a photographic safari.
When searching for a photographic safari, it can be a whirlpool of confusing choices. The overwhelming number of options in selecting a country alone is challenging and downright scary. Once a country has been selected, the numerous Safari Lodges and the many Game Reserves are the next decision. Photographic Safaris are slightly different than the average African Safari.  Many considerations need to be addressed before selecting your safari. If you select the wrong Safari Operator, you can be stuck with a bunch of folks you do not know, who have different safari goals, and it can quickly become a nightmare. I can not stress enough that those who are interested in photography should only select a safari that is designed with Photographers in mind.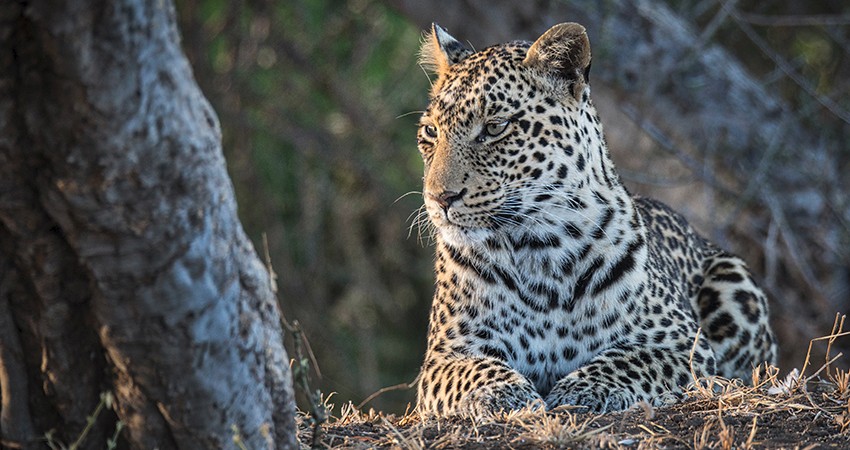 What are your goals
Ask yourself what you expect and desire out of your Safari.
1. Do you have specific species that you want to photograph?

Most of the big Game Reserves will have a large variety of wildlife. However,  some may have better opportunities for specific species such as Lions, Leopards, or Elephants. As an example in an area that has a large Lion population, the Leopard sightings may prove to be more difficult due to the competition between the species. Not all reserves will have all of the big five, which are Elephant, Rhino, Lion, leopard and Cape Buffalo. The Rhino in particular are becoming more and more difficult to locate. Therefore it is a good idea to decide what species are important to you and do your research or ask your Safari Operator if those species exist in the area you are looking at. Remember that good safaris are in wild areas and wildlife populations can change quickly as well as seasonally.  In the wild, they will migrate to new feeding areas frequently and so no one can guarantee specific sightings though they will  have a good idea where they have migrated to for that season. We,  at Idube Photo Safaris work with approximately seven different Lodges and locations. If one of our safari clients has a specific species they want to photograph, we are able to place them on a Safari location that best fits those desires.

Would you prefer to stay at one Lodge or move every few days.

There are a few folk who go on safari and switch Lodges/locations every two or three days. This can be very stressful. We strongly disagree with this approach, unless it is over a seven day period and only one Lodge/location change is made.  Switching Lodges can be very time consuming and who wants to repack every couple days and waste time being transported from one location to another. Just when your getting to know the Lodge, the staff, the routine, and the Reserve area, you are off to a new Lodge. There is really no need to constantly switch Lodges. The only time we do this is when we are going to a new area with different species. We usually do not change Lodges more than once over a 7 or 8 day period.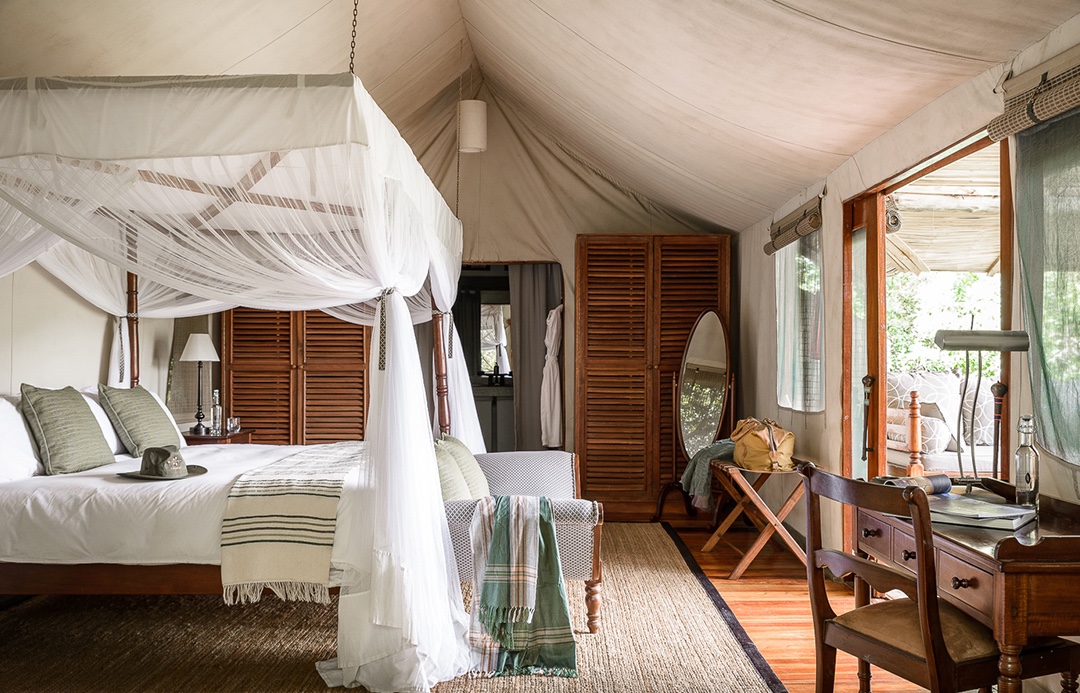 Do you prefer a safari with long game drives or spending more time at the Lodge Camp?

The average game drive on a safari will last approximately two to three hours. A game drive consists of the time you are out in the bush on a safari vehicle, away from the Lodge camp. Because we at Idube Photo Safaris, place our game drives and photography as the main priority, we spend more time on our game drives than most safari operators. Getting great images and having the time to photograph them, is our number one priority. It's not uncommon for us to spend 4 to 5 hours on a single game drive. We often do day trips, and night photography as well.  This increases the opportunity in obtaining that once in a lifetime photograph.  This, however, is not the norm. If your goal is to spend a lot of time out on the beautiful savannah,  photographing wildlife, you need to select a safari team that specializes in this field.

Would you prefer to go on safari with a Professional Instructor who can help you get great images or just on your own?

Wildlife Photography can be very challenging especially if your guide is not a professional wildlife Photographer. The understanding of how to position a safari vehicle in relation to the lighting, background, and camera angle can make a huge difference in the success of your images. Other factors such as camera settings and wildlife behavior will also have an impact on the photography.

 Do you prefer to be with other photographers and or people that you know?

To have the best opportunity to experience amazing wildlife photography, make sure you go with a safari operation that has your interests at heart. By combining photographers and non photographers, who do not know each other, in the same safari vehicle, can create huge disagreements between guests.  We often get photographers with non photographer spouses/friends and this blends together very well.  If the Safari Operator is not experienced in this area, they can place people from different groups on the same vehicle causing a strained and uncomfortable atmosphere.

Does the Safari Operator offer ways to secure your gear to the safari vehicles?

It can be very difficult to keep your camera and lenses secure on a safari vehicle. Wildlife is most active early in the morning and late in the afternoon when the lighting conditions can present a challenge. Photography at these times becomes a game of adjusting your ISO, shutter speeds, and f-stops, especially when using strong telephoto lenses such as a 300 to 600 telephoto. Does your Safari Operator provide ways to secure your camera and or lenses to the safari vehicle? This is very important.

Will your Safari Operator provide transport to the safari area, airport pick up, and spend the proper time with you answering questions and planning?

A safari in Africa is a big adventure, in fact most of our safari clients say it's the number one item on their bucket list.  An African Safari is the type of experience that can require a specific type of preparation and packing. Small aircraft may be involved and if that is the case, weight restrictions will apply. Some Safari operations will require you to find your own way and transportation to the Lodge. Know what to expect, will your Tour Operator be picking you up at the airport? Where will you meet u?. Will the group be meeting up for dinner the evening before the Safari starts? This is a great opportunity to meet the folks you will be on safari with, as well as get caught up on all the details. It can be a bit intimidating for some folks to arrive in Africa and Idube photo Safaris take pride in providing these services.

Will your Safari Operator spend time with you discussing your gear, clothing, and packing needs?

We find that providing a contact phone number both here in the USA and in Southern Africa, Facebook group page, and several phone conversations, is a great way to get to know your safari guests.  Providing as much information as possible to our guests helps to relieve travel stress and encourage a great experience.

Is your Safari Operator a qualified wildlife guide and ranger, with the knowledge to teach you about photography and the wildlife?

There are a few different organizations in Southern Africa that certify wildlife guides. Most safari guides have to have the certification to guide groups, however very few will also be qualified to teach photography. When going on a photographic safari you need to check with your tour operator to make sure you will have guides that are certified in wildlife guiding as well as photographic knowledge and experience.

How many safari vehicles are allowed at a sighting at the same time?

Depending on the safari area you have selected, it can vary to the number of safari vehicles that are allowed at a wildlife sighting. We have found that more than 3 vehicles at a time can create extremely difficult situations for wildlife photography.
Time of year
We prefer to do our safaris during the change of seasons. Late February to the end of April (Fall) and October and September (Spring). We find the winter months in Africa to be cold and harsh, with very dead grey and un photogenic backgrounds. We also prefer the abundant species of birdlife before migration. Another positive aspect to the time of year we go is the beautiful skies, spectacular sunsets and stunning light we get during the shoulder seasons. We also love photographing all the new spring babies, as well as the increased predator activity.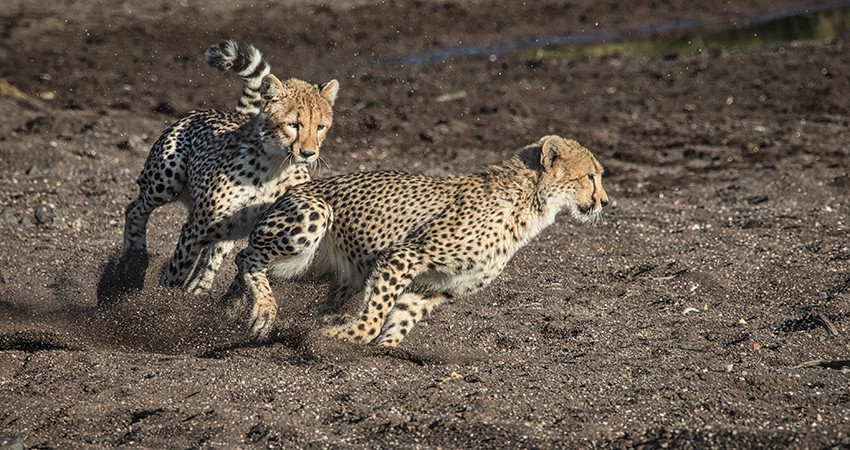 SaveSave
SaveSave
SaveSaveSaveSave
SaveSave
SaveSave
SaveSave
SaveSave
SaveSave
SaveSave
SaveSave
SaveSave