Safari Photography, The African Lion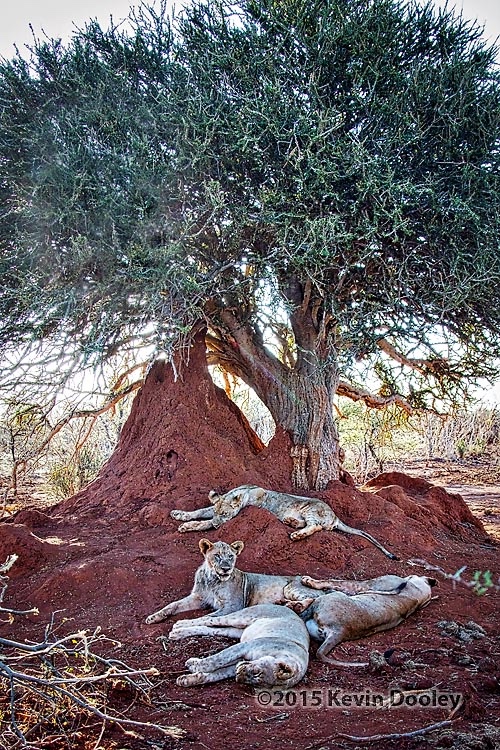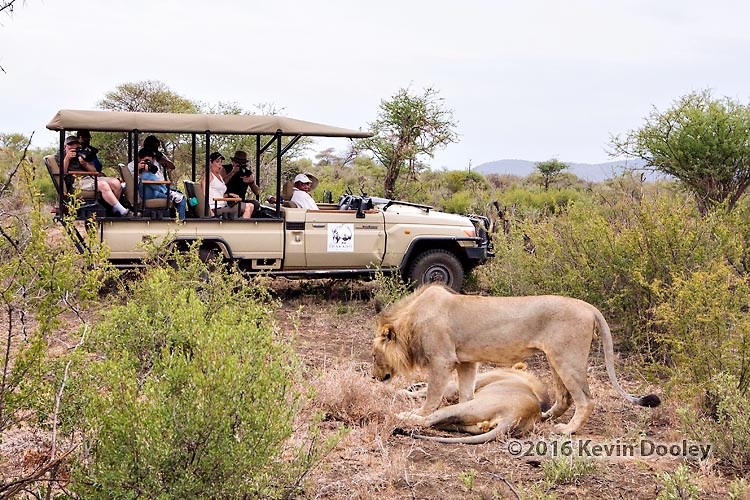 Luck, patience, perfect timing, and paying attention come to mind when faced with the challenges of getting great images of African Lions. The African lion is a very lazy and somewhat predictable animal, sleeping upwards of 20 hours a day and being a very optimistic hunter, you can sit with lions for hours at time just waiting for the opportunity to get an amazing image. Male lions can push 480 pounds and live an average of 10-14 years in the wild, females come in at approximately 200 pounds less and live 2 to 3 years longer than the males. These amazing cats are considered vulnerable, another words a decreasing population remains, however in our safari areas we are blessed with lots of lions. Territory and food sources are more of an issue in locating the lions, not the populations.
Portraits of Lions
In a lot of ways, the portrait of a lion can be one of the easier challenges when it comes to getting great images of these over-sized cats. However do not take it for  granted that it will be a cake walk, you can still wait for a long time, and if your not paying attention you can miss a great shot. I have seen sleeping lions raise their head for short moments at a time, and fall back to sleep almost immediately . If you are not paying attention it will happen and you will miss it, easier said then done I know. In fact as time continues on, it is so easy to start talking to your friends, looking all around you except at the lion, and maybe even falling asleep yourself. Fast shutter speeds and high ISO's may not be as important in this situation as is your F stop. The distance from the tip of a lions nose to the eyes can be over 12 inches, of course you will want both the eyes and the tip of the nose in focus, however the background is a different story, the background will need to be out of focus so that does not interfere with the lions head. The ideal f stop for this will be f8 or f11. I will normally always focus on the eyes or the area between the eyes, letting the fstop take care of keeping the remaining area in focus. Just as in photographing people, when creating a portrait type of image of a lion, the eyes are a very important part of the image, they will establish a connection between the viewer and photograph. If possible, try to have a background that is complimentary to the subject.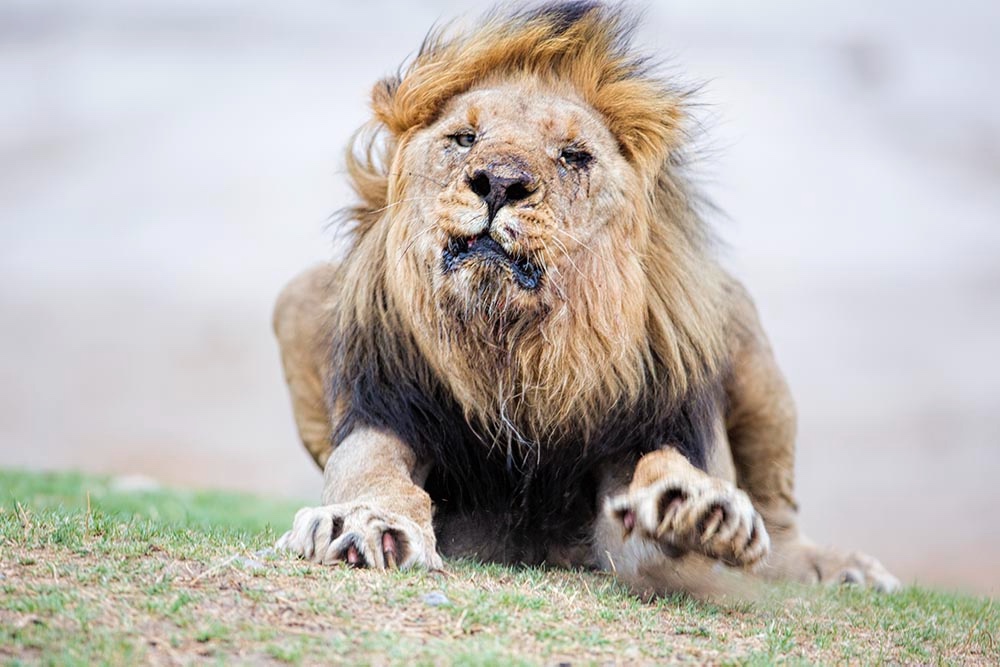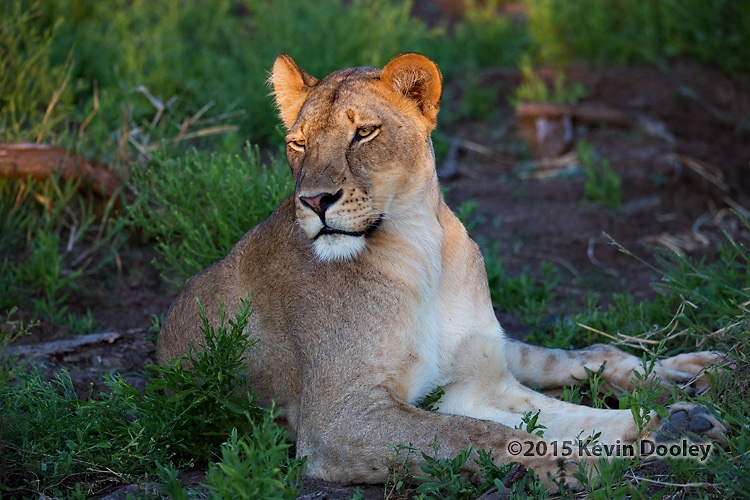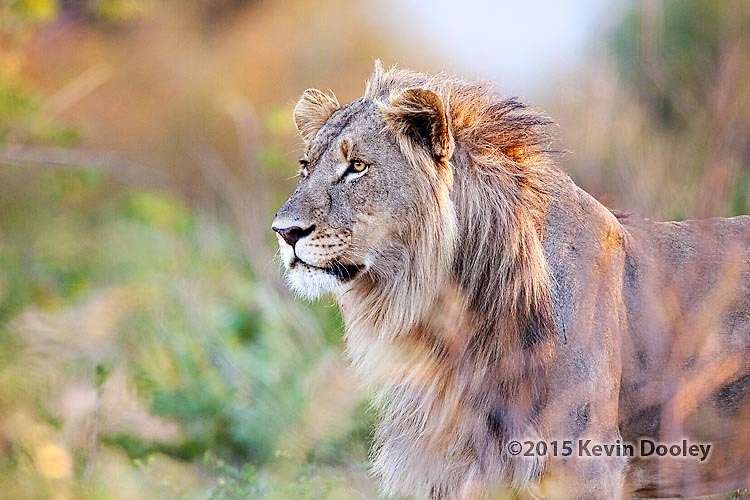 Photographing Active Lions.
This by far can be the most difficult type of African Lion Photography, a moving and unpredictable subject is never an easy subject to photograph. In addition to an f/stop of f8 or f11, you will need to pay attention to your shutter speed as well. Remember that a faster shutter speed will be necessary to stop motion blur. This can vary depending on the speed of the motion, the faster the motion, the faster the shutter speed it will take to stop the image from being blurry. I normally try to keep my shutter speed over 1200/sec if the lion is running, 800 if the lion is moving around at a trot. When using these higher shutter speeds and f/stops, you will most likely need to raise your ISO. I keep my ISO at 800 during the day, with at least 1600 in the early morning and late afternoon. You can also add a panning technique, this means to follow the subject at the same speed as the subject is moving, giving the background a blurred look but keeping the subject in focus. This type of photography requires a slower shutter speed, and takes a lot of practice and a bit of luck, however it can be very rewarding. Using the Al-Servo focus setting on your camera as well as the continuous shooting mode will help you to get good images in this type of shooting situation. If you are new to Nature photography, it might be worth while to just shoot in the camera auto mode for a little while as this will help you get accustomed to following the lion through your lens before you have to also consider all the camera settings as well.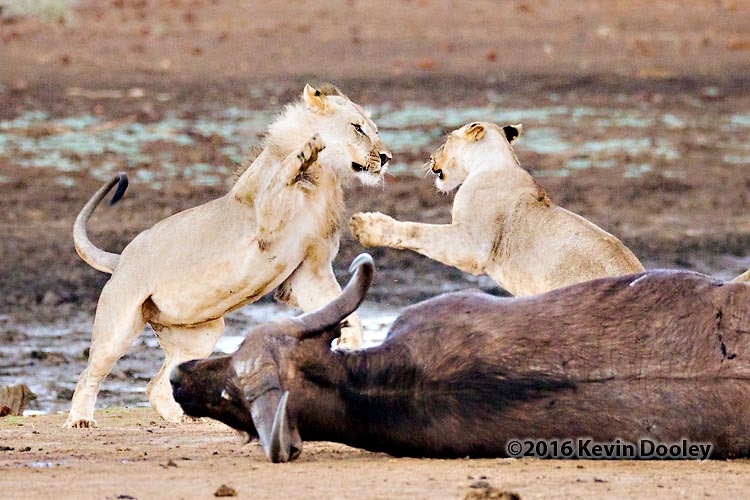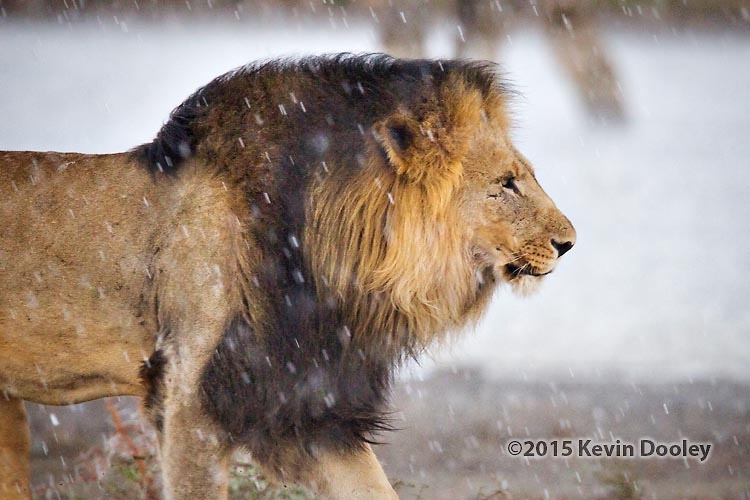 Kills and Eating
I have selected a very non gory image of a lion with his kill, this type of image can be disturbing to some people, and can vary in intensity. Lions are carnivores and they do make kills, kills can be very gruesome and disturbing to some people, other photographers live to have the opportunity to photograph a kill. When spending time out on safari, it's most likely a matter of time and you will be witness to animals eating animals. This is a big part of nature photography and can not really be avoided.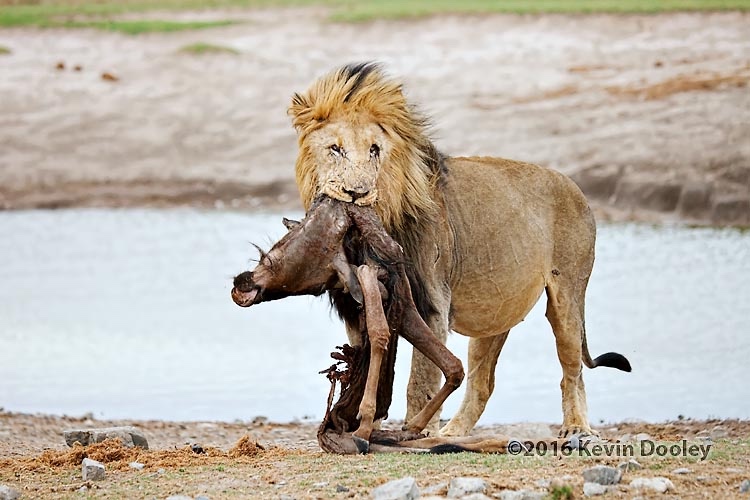 Thanks for joining us on our blog page:Safari Photography, The African Lion
We have Several great safaris available for booking info visit www.idubephotosafaris.com