Adventure Zimbabwe
with Kevin Dooley
and
David Ziser
This safari will be at the Mana Pools National Park in Zimbabwe over looking the mighty Zambezi River. This adventure is a great safari for spouses and non-photographers. Game drives in the morning and afternoon.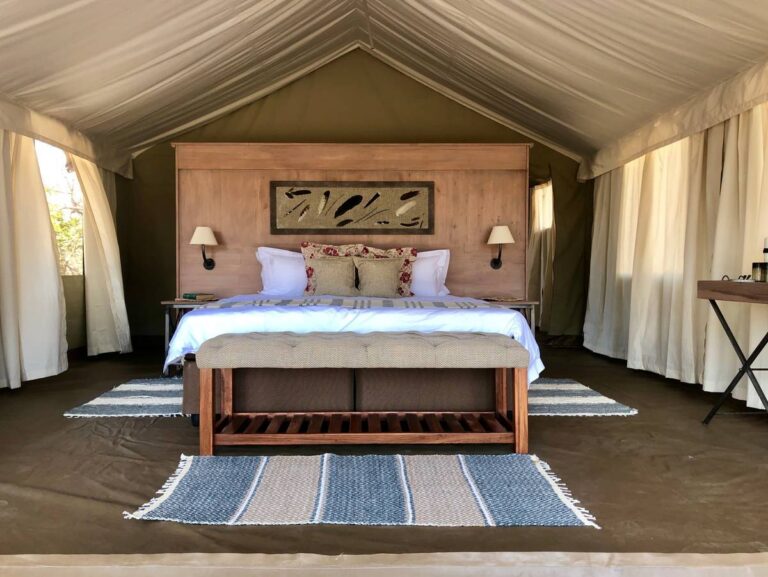 Walking with The Elephants and the Wild Dogs

There's nothing like your first encounter with a pack of painted wolves or a large African elephant, on foot: the excitement, fear and thrill of this incredible experience is much more memorable than a game drive where you simply tick off the big five! Escaping the confines of your 4×4 and exploring the bush on foot opens a whole new world to what safari is all about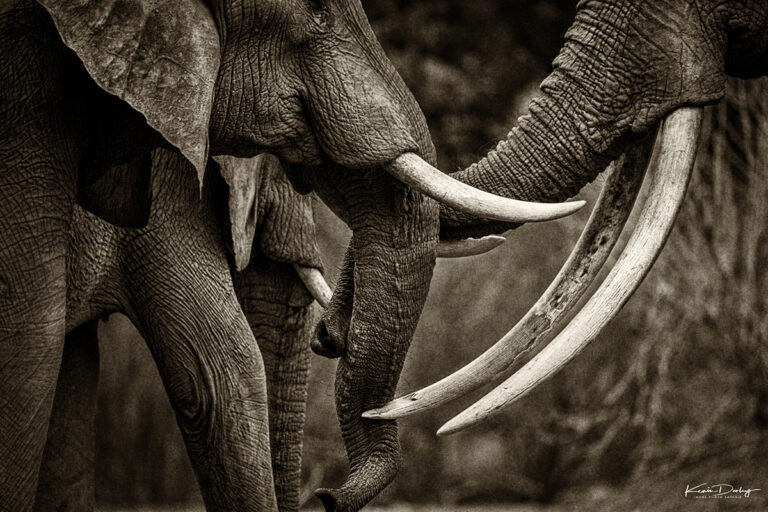 Your Safari Host, Guide, and Photographic Instructor,
Master photographer Kevin Dooley


Kevin Dooley is an award-winning Wildlife and Wedding Photographer who grew up in Placitas, New Mexico. At the age of 18, he enlisted into the Navy and served on an aircraft carrier. After he completed his service he returned to New Mexico and opened his own photography studio in Albuquerque which is still running 37 years later. His passion for wildlife photography and Africa, led him to his safari adventures and he eventually opened Idube Photo Safaris. Kevin is a certified FGASA (Field Guide Association of South Africa), Wildlife Guide and takes guests from all over the world on amazing photographic safaris in Africa, Alaska, the Amazon, India and the Antarctic. He also teaches wildlife and wedding photography workshops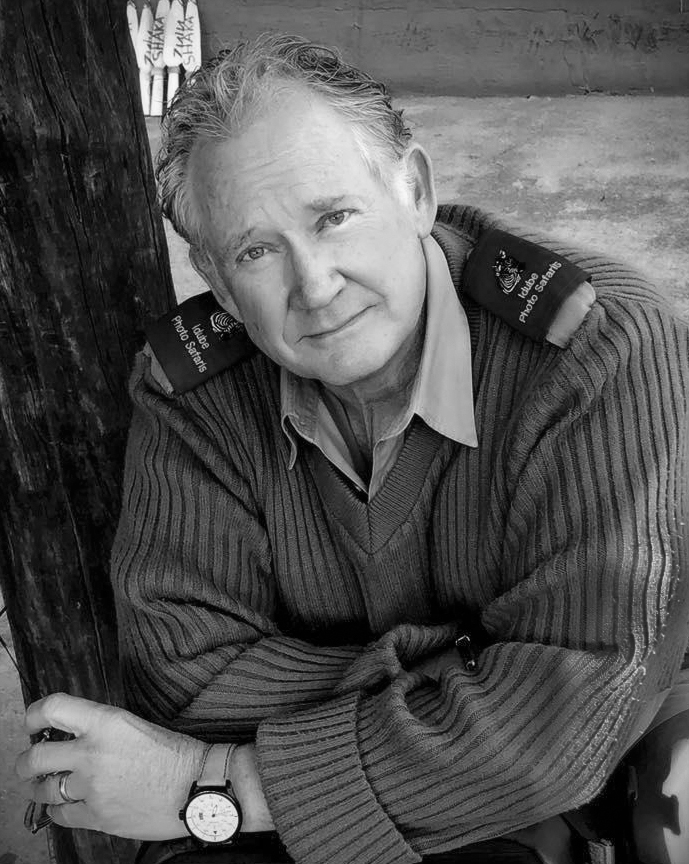 Co Host  David Ziser
David Ziser's career has spanned over 50 plus years. David is an internationally-renowned wedding/portrait
photographer/author/trainer and has shared his knowledge with tens of thousands of photographers in five languages and in 15
countries worldwide. But as he has wound down his regular businesses over these last few years he, along with his wife LaDawn, have
rapidly ramped up their travels worldwide – on average traveling 50,000 miles to more than 8 countries and shooting more than 45,000
photographs for nearly 7 months a year for the last five years.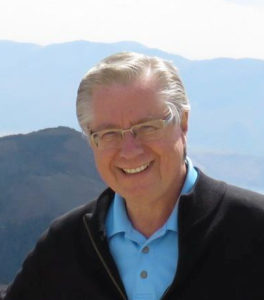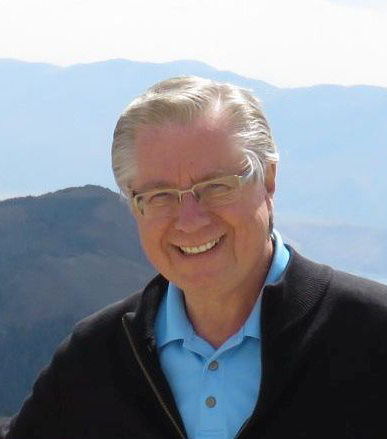 Situated in a large private concession in the heart of the Zambezi Valley's Mana Pools National Park, our camp looks out from the banks of the mighty Zambezi River. It is a remote, beautiful place with spectacular views of the broad flowing river, the adjacent woodland and the mountains of the Rift Valley escarpment.
which forms part of a UNESCO World Heritage Site. The camp is a 30-minute drive from the famed Mana flood plain and Zambezi River and is known for its excellent walking safaris.
Arrive in Johannesburg, South Africa
Sept. 22, 2021
Overnight at Mondoir, Emperor's Palace,Johannesburg
(cost not included)
Sept. 22, 2021
Depart for Harare, Zimbabwe.
Arrive in Harare then,
Bush Plane Flight to Camp
Sept. 23, 2021
Arrive at Luxury Safari Camp
Sept. 23, 2021
Safari Camp
Sept. 23 – Sept .29, 2021
Depart for Flight to Harare then, Flight to Johannesburg
Sept. 30, 2021
Arrive in  Johannesburg
(spend the night at the Mondoir or flight home, only after 8pm)
Sept. 30 or Oct. 1, 2021