Alaska Brown Bear Workshop September 2024
September 2025
This is by far one of my favorite wildlife photography adventures. Alaska is a beautiful a very photogenic place, my heart races with excitement when I see these amazing Grizzly bears roaming through their natural habitat. To get so close and personal with these amazing animals and to have the opportunity to photograph them in this wonderful environment is a true blessing.  On this Alaskan photography workshop we will cover all kinds of photographic topics, however, we will concentrate on how to get the best images of these spectacular Alaskan Brown Bears.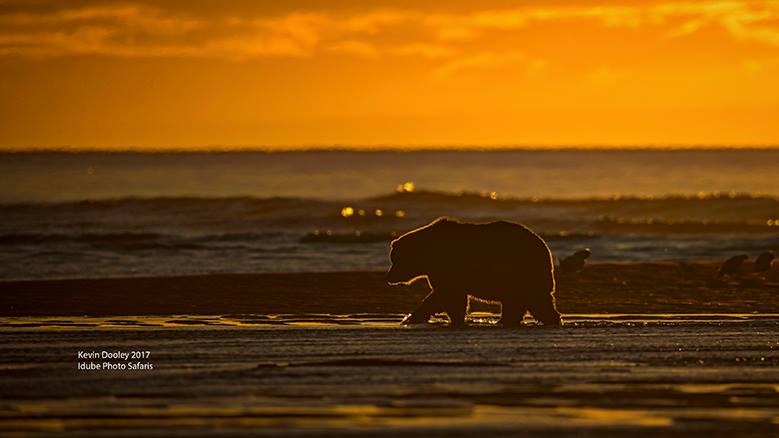 Kevin Dooley is an award-winning Wildlife and Wedding Photographer who grew up in Placitas, New Mexico. At the age of 18 he enlisted into the Navy and served on an Aircraft Carrier. After he completed his service he returned to New Mexico and opened his own Photography Studio in Albuquerque which is still running 37 years later. His passion for Wildlife Photography and Africa, led him to his Safari adventures and he eventually opened Idube Photo Safaris. Kevin is a certified FGASA (Field Guide Association of South Africa), Wildlife Guide and takes guests from all over the world on amazing photographic Safaris in Africa, Alaska and India. He also teaches wildlife and wedding photography workshops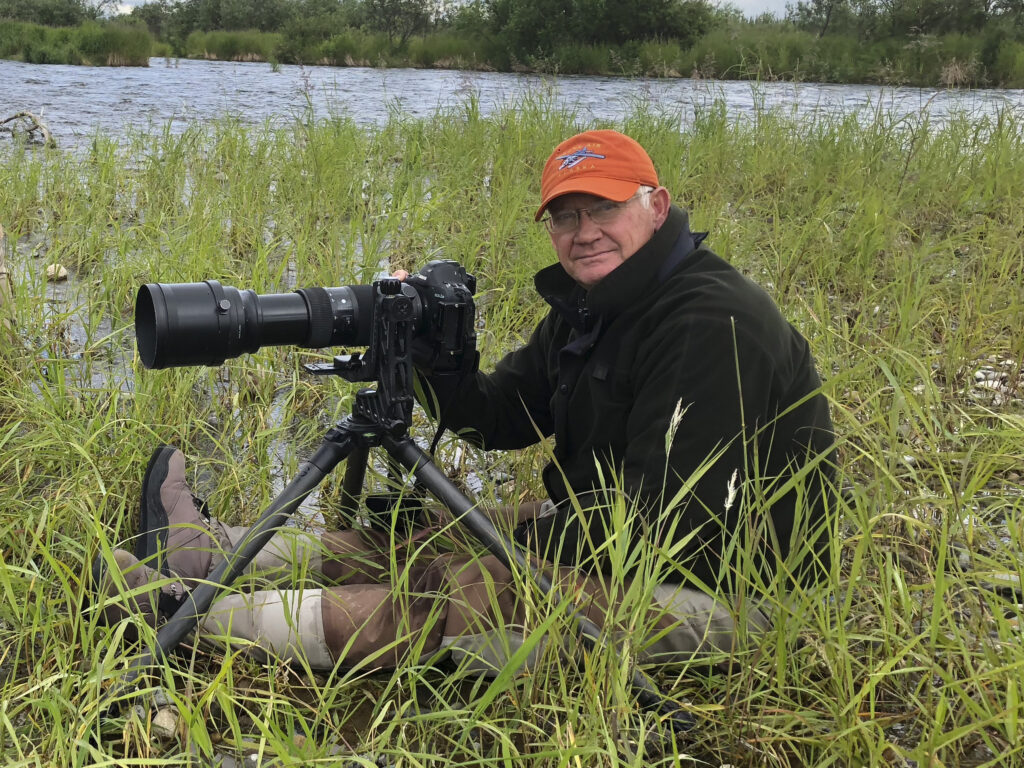 The Lodge is located within the great expanse of Lake Clark National Park on the coast of Cook Inlet. This is a full service, family owned lodge that offers the finest amenities for your Alaskan adventure. The lodge has a comfortable lounge room for sharing stories and photos, reading or just relaxing. Our dining room and large outdoor deck provides panoramic views of Cook Inlet while serving the freshest Alaskan cuisine.
The bonfire pit on the lawn near the lodge is another popular gathering place to socialize in the evening under the northern night sky around a roaring fire before retiring to the privacy of your room.
Each guest cabin and lodge room is unique, modern, spacious and very comfortable with a combination of queen and twin beds, full baths, sitting areas, individual heat sources, and electricity.
 Fully furnished cabins have one, two or three bedrooms and all have private decks with views of the tidal flats and Cook Inlet.
Satellite internet is available in the main lodge and you are welcome to bring your own laptop or tablet. There is also a computer for general use in the lodge. Laundry services are available.
After a full day in the Alaskan wilderness, we want you to relax, feel at home and enjoy a restful, peaceful night of well deserved sleep within the comfort of your private room or cabin.
Providing fresh local cuisine is as enjoyable for us as providing unforgettable outdoor adventures. We serve the freshest Alaskan seafood including salmon, and halibut as well as a variety of other meats. Our garden provides fresh salads and all of our entrees, soups, breads, desserts and bakery goods are prepared from scratch on site by our executive chef and baker. With advance notice we will accommodate special diets. The meals are served family style in our dining room overlooking a spectacular view of lower Cook Inlet. It is not uncommon to observe brown bears meandering outside while seated at your table. We may not be able to control the weather but we can control the dining experience.
September 7th 2024
 We normally stay at the Marriott Courtyard. 
September 8th – 13th 2024
September 13th late PM or 14th 2024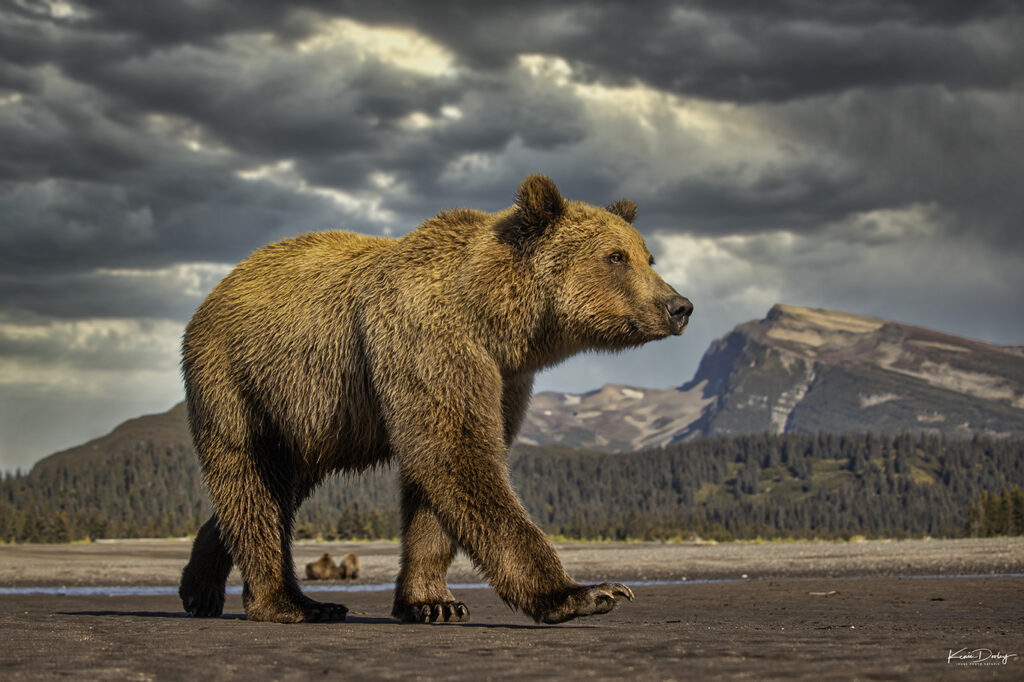 The Lodge is a premier vacation destination for wildlife photography, world-class sports fishing and Alaska bear viewing. Under the same management since 1983, hosts David and Joanne Coray welcome all national and international guests. The lodge offers its patrons a sense of Alaska adventure with all of the upscale amenities as well. The lodge has developed into one of the premier sites in Alaska to view Brown Bears in their natural environment. Our knowledgeable guides assist our guests in getting properly positioned for excellent viewing, understand behavioral nuances and gain key information about bear biology.
                                        $6695.00
Price Subject to slight change