I can not believe that July in Alaska 2021 has already come and gone. Just a few weeks back I was packing and recalling the incredible experiences we had in Alaska in 2020. Both our July and our September of 2020 Alaska safaris were stunning. Jam packed with bears, great weather, and lots of photography. Indeed another year has now passed and our fishing bears of Alaska safari for July of 2021 has now come and gone.  We were blessed with so many bear sightings, a bit of rain, beautiful clouds, and wonderful days of being in the wild.  I am convinced that the bear populations are really doing well. We saw a abundance of cubs and the bears were very healthy looking. It makes me so happy to see nature in such good condition. 
I am so thankful to the folks who join us on these amazing adventures.

I am so honored to get to travel with such wonderful people. I have gained some of my best friends through Tricia and I's safari company. I received these two beautiful messages/reviews this morning. I am so thankful.
I contacted Kevin Dooley with Idube Photo Safaris earlier this year. I told Kevin I was looking for a photography adventure in Alaska. Fortunately for me Kevin had an opening due to a medical cancellation. Kevin told me that this photo workshop was on the Alagnak River at the ATA lodge, a first class lodge with cabins and excellent accommodations. Kevin also assured me that the salmon fishing and bear photography would be an adventure of a lifetime. Kevin fulfilled this promise! This trip was incredible. The accommodations at the lodge, the guides, and the staff were 1st class. I am a seasoned, experienced photographer and I can tell you this: my trip was awesome and beyond my expectations.
Kevin is a gentleman, world class photographer, and the best I have ever found in the business! You can't go wrong with booking your next photography trip with Kevin Dooley and Idube Safaris.
Jerry Fleck
Grand Junction, Colorado
If you are contemplating going on one of Kevin Dooley's photo safaris, I would, without reservation, highly recommend your choosing the one that speaks to you and going. I went with a small group on the Fishing Bears Photography trip in Alaska. For me it was an opportunity to fully commit to nature, the bears, photography, and editing. For others, they had the opportunity to fish, take pictures, or relax in any combination they chose. Kevin, made sure everyone's request for the day was honored. Kevin made himself available to answer all questions and helped everyone with anything they needed. The guides were amazing at siting bears and anticipating their behaviors. I was able to disconnect from my job and the news of the world, which provided me with a profound experience that did not leave me the moment the trip was over. Rather it has reenergized me, and pointed me in a direction I value. I also feel my photography will improve and reflect what I have learned.
Debbie
ProMediaGear Gimbal and Tripod

Those who know me well  know that I am a fanatic for ProMediaGears tripods and gimbals. They are tough and reliable.  Alaska has a tendency to put your gear through all sorts of weather and can be a true test for the quality of your gear. I have been using ProMediaGear products for several years now. I am completely amazed at how tuff it truly is. In the photos above you can see my Large carbon fiber tripod and the Kevin Dooley safari addition of the Katana Jr. Here is a link to the Green Kevin Dooley Safari addition Gimbal. 
https://www.promediagear.com/GKJG-Katana-Pro-Telephoto-Lens-Gimbal-Head-Green-Kevin-Dooley-Safari-Edition_p_1494.html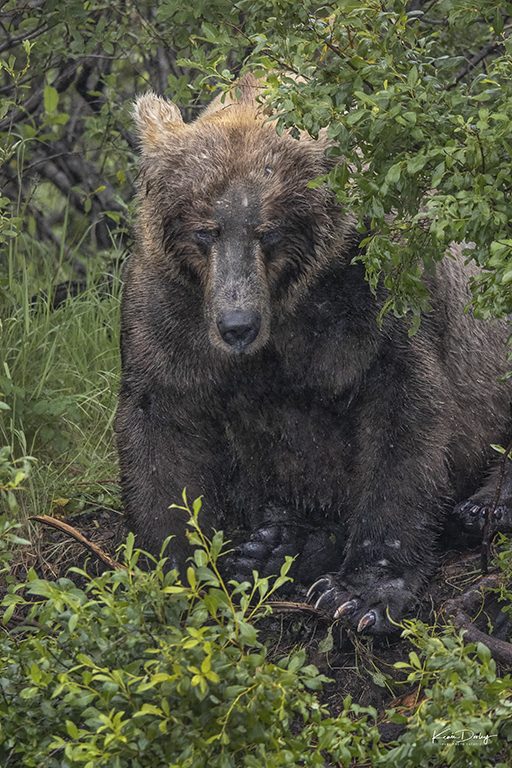 What a wonderful time we had

July in the land of the midnight sun is a time when the great brown bears of the far north are very busy putting on as much weight as possible. This year was no different. We had days of photographing over thirty different bears doing what bears do in July, fishing for the Sockeye salmon and putting on as much as nine pounds of weight per day. The banks of the cold and fast rivers were trampled down with well worn bear trails. Occasionally an occupied hideout would expose the big brown face of a massive Grizzly trying to hide behind a few tree branches so the fish would not spot him.  The older and more experienced bears have occupied these spots for several years and will often fight over the best fishing spots. I love photographing these bears as they often are full of character and expression. Each one telling a story of his or her life through the scars, the eyes, the very way they position themselves. It is so important that we all do our part to take care of the wild places and the wild bears. By visiting these remote locations and helping folks see and experience the wild first hand or just by photos and stories, we are helping preserve and save our wildlife and wild places.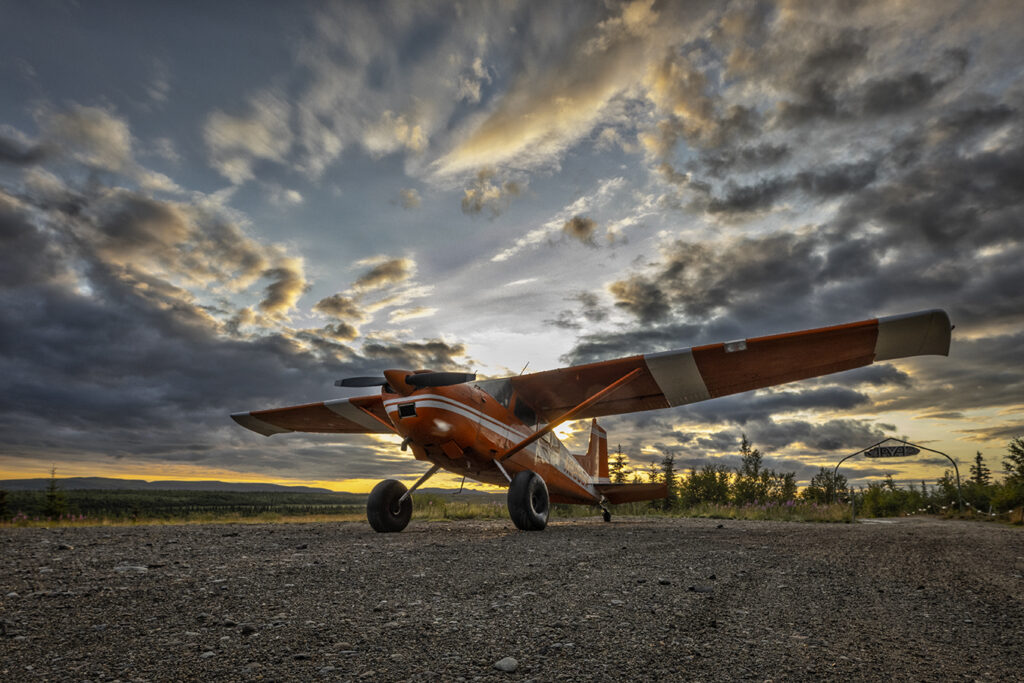 The Sigma Lenses performed incredibly well on both the Canon 1dxmk3 and the Canon R5
I have been a fan of Sigma lenses for many years. My collection has grown and I am using Sigma Lenses exclusively as of now. I have several Sigma lenses including the 105 Prime, the 14mmm Prime, 70mm Macro, the 14-24, the 120-300, the 500 Prime, both 150-600's and the 60-600. I use these lenses in both my portrait photography and my wildlife and nature photography. These lenses have made many journeys around the globe and have proven themselves many times over. They are tough, reliable, and extremely sharp. My Sigma 60-600 is my main go to lens and I could not imagine my life without it. This was my first time to use the Canon R5 and I was amazed at how well it performed with the sigma lenses as well as how responsive the lenses performed. . Fast and accurate. Sigma has really worked hard at designing and making some of the very best lenses available. I am so happy to have these lenses as my traveling companion as I spend my days out in the wild places. I am so grateful to Sigma South Africa for believing in me and honoring me with displaying my images and Bio. They have gone beyond to help me in times when I needed a repair or a lens. A wonderful group of people that always have time to share a story or two with me, and to talk about the amazing Sigma lenses.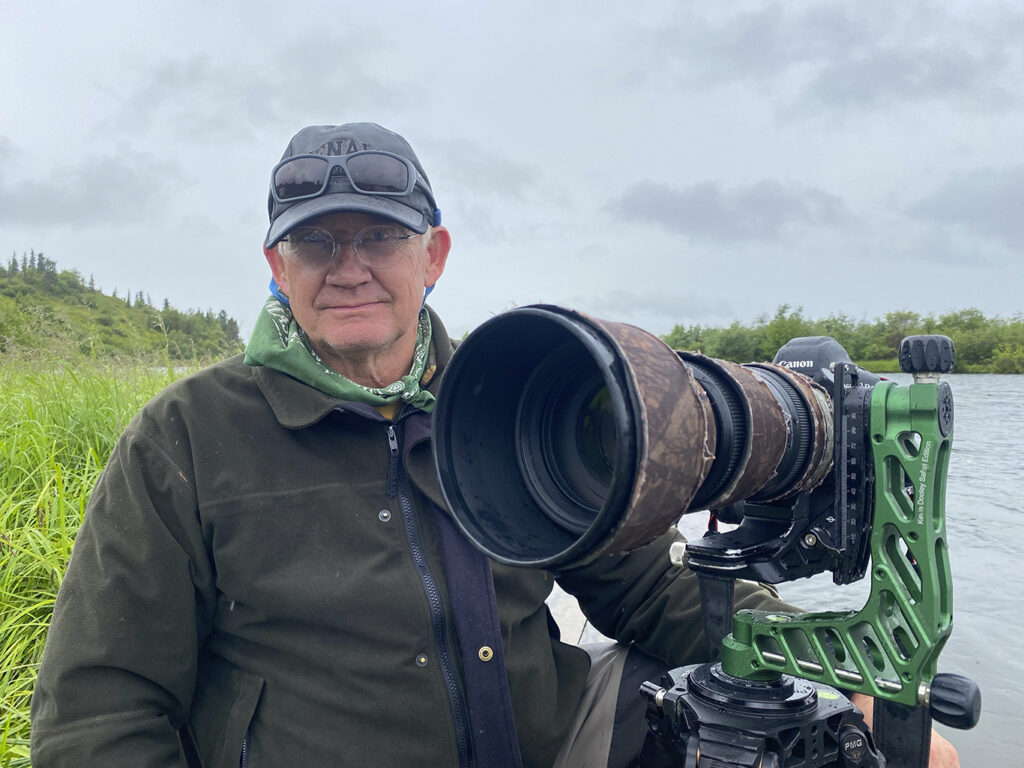 A beautiful Fox Encounter

Waking to the morning sounds of Alaska are both refreshing and encouraging. The soft sounds of the flowing river and the songs of the many birds are a pure symphony of nature. One morning I woke and peaked out my cabin window, the sight of a small female fox just a few feet away caught my eye. I dressed as quickly as I could and grabbed my camera. This little canine seemed to be as curious of me as I was of her. I had a wonderful time photographing this beautiful animal. I enjoyed seeing her different expressions in the way she carried her ears and in her eyes. What a gift from nature we have in all these wonderful animals. Canon 1dxmk3 and a Sigma 60-600 Lens.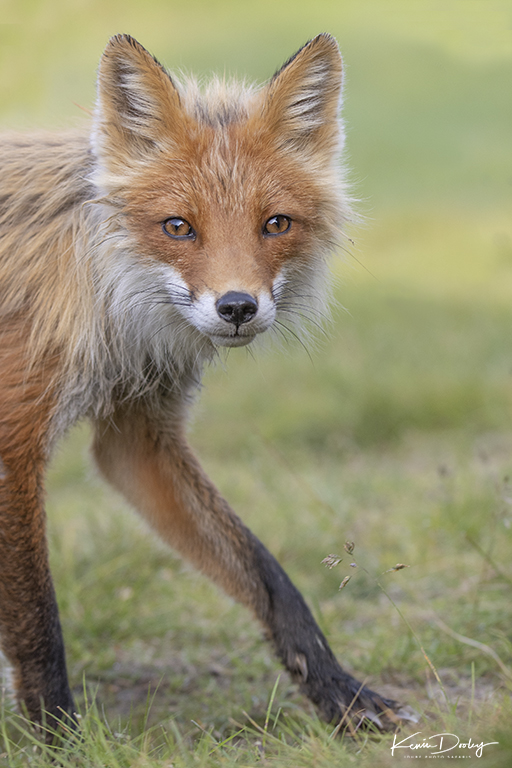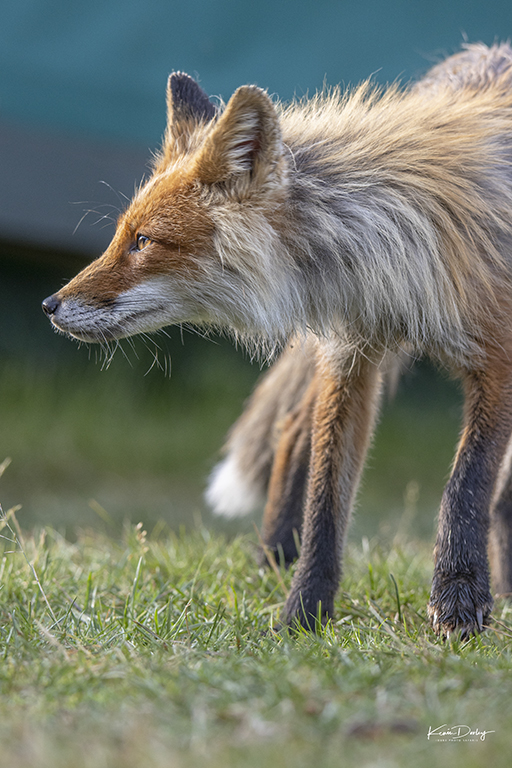 Canon was kind enough to send me an R5 to review and enjoy. I absolutely loved it. The focusing system is completely addictive and beyond amazing. Quickly locking on the bears and followed through with unbelievable accuracy. Combined with my sigma lenses, I had a very very low rate of missed images do to being out of focus. I am excited to look into the upcoming Canon R3 as I understand it has similar weather proofing capabilities as the 1dxMark3. I have no doubt that one of these cameras will be in my kit soon. The handling, and button response were fantastic. Although I have just begun to go through the over twenty thousand images I created on this journey, so far I would say the image quality is very similar to my 1dxmk3. The colors, tones, and noise levels at different ISO's are seeming to also be comparable to my 1dxmk3. Although I have to really sit down and compare the images from each camera side by side. It is a bit strange for me to look through the electronic view finder and that is so far my only dislike about the camera. Of course any mirrorless camera with an electronic viewfinder will present a bit of a different looking image in the viewfinder. It takes some getting used to.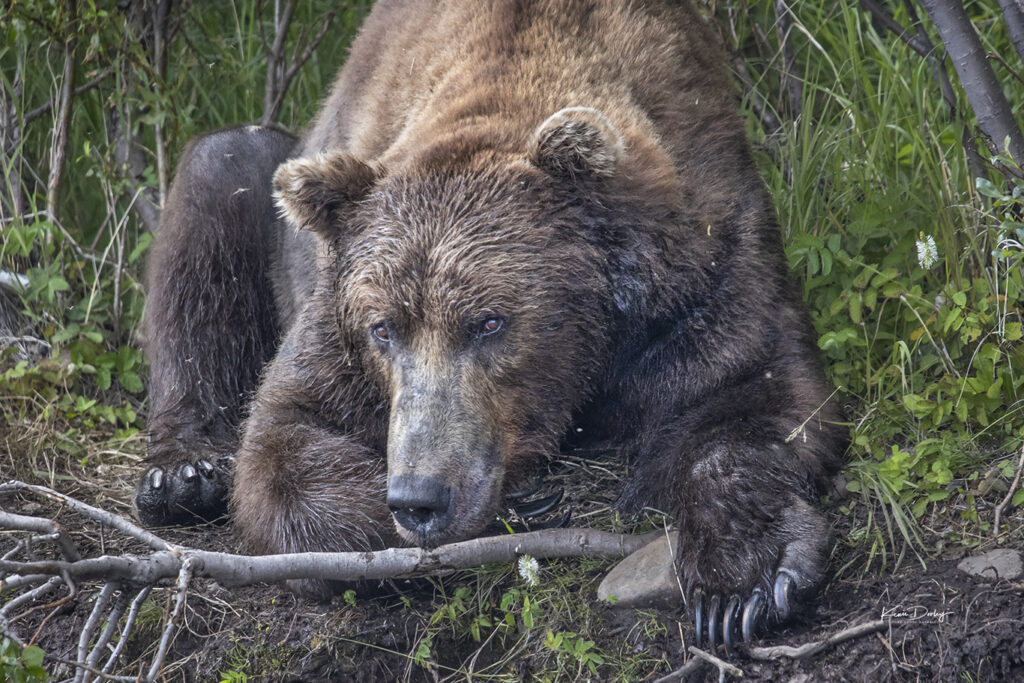 The bears can be be quite entertaining at times. Of course most of their effort is spent trying to catch the next meal, however bears will be bears and when they stand on their hind legs and search the area over, they can perform some amazing gestures with their paws. When two adult bears cross paths, as photographers we wait in anticipation. Could be that they both make way and keep a safe distance from one another. On the other hand there could be some sort of interesting interaction that often makes for great photography. This particular bear saw another bear at a short distance and decided to stand up and show a display of wonderful paw gestures. I am often amazed at these wonderful animals. They are such a joy to watch and photograph. I was so taken in as this beautiful bear changed from one bit of body language to another. All through the use of his arms and paws. Nature is so authentic, so rewarding, so soothing and healing. God has truly given us such a gift in the wonders of the wild places. May I be gifted with the ability to notice and explore this truly incredible journey into life and living. These images were created on a Canon R5 and a sigma 150-600 C Lens.
Slow shutter speeds an fast moving rivers

We decided to have some fun slowing down our shutter speeds and trying to show a still bear and moving water. What a challenge it is to get the bear still at such slow shutter speeds. Of course a lot of frames were taken to just get a few images of a sharp and still bear. Was a fun way to use our photographic skills and get a few creative images. Canon 1dxmk3 and a Sigma 60-600 Lens.
We do not often see moose when the bears move to the river banks to fish. The moose understand the danger and stay away from the large concentrations of the feeding bears. This Boy gave us under a minute and was gone. 
We sure had fun with the Eagles and the Mergansers. Saw lots and even had the opportunity to photograph some babies. Making High Key Eagle photos was also a lot of fun. 
Canon 1dxmk3 and R5,  Sigma 60-600 and 150-600 Lenses
A beautiful lodge and amazing staff

The lodging, guides, staff and the food was as good as ever. There is something about sleeping in a cabin in Alaska that is so therapeutic. The sounds of nature, the smells of the pine trees, the sights of the beautiful wild flowers and the  green rolling hills. The tall snow capped mountains in the background. The huge sky often filled with dramatic clouds.  I truly enjoy this adventure, it is a life changing experience that always fills me with the  true reasons of living and experiencing life as it should be experienced, in true harmony and wonderment of nature and Gods finest creations. We are so fortunate to live in a land where we can visit and enjoy nature. Two openings for 2022. A few spots are still available for July of 2022.  We are limited to our number of guests and these will fill up fast.  I sure hope you can join us on this life giving experience in wild Alaska. It is truly like no other . I am so great full to the amazing guides, staff, and wonderful service we received from the amazing group of kind folks in the photo below.