With Wildlife Photographer Kevin Dooley

Kevin Dooley is an award-winning Wildlife and Wedding Photographer who grew up in Placitas, New Mexico. At the age of 18, he enlisted into the Navy and served on an aircraft carrier. After he completed his service he returned to New Mexico and opened his own photography studio in Albuquerque which is still running 37 years later. His passion for wildlife photography and Africa, led him to his safari adventures and he eventually opened Idube Photo Safaris. Kevin is a certified FGASA (Field Guide Association of South Africa), Wildlife Guide, a PPA Master Photographer and takes guests from all over the world on amazing photographic safaris in Africa, Alaska, the Amazon, India and the Antarctic. He also teaches wildlife and wedding photography workshops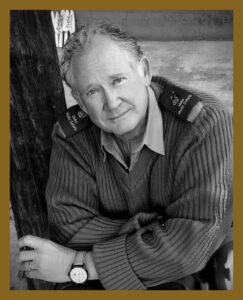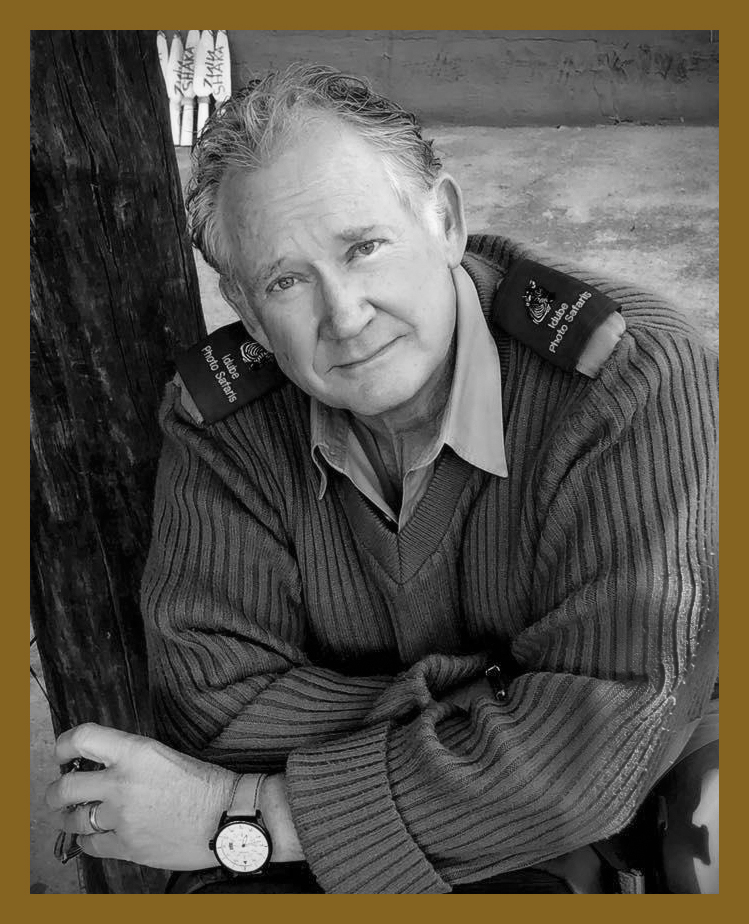 Join Safari experts Kevin and Tricia Dooley on an experience of a lifetime in the exotic African Bush!  Kevin is a well known Wildlife Photographer, his images have won numerous awards by National Geographic, Africa Geographic, Photographic World Cup to mention but a few.  Tricia is South African and loves sharing her passion for wildlife and her homeland.   Spend your mornings and afternoons discovering the many species of wild Africa. Imagine seeing and photographing Lions, Elephants, Giraffes, Zebras, and many other species in their wild habitat. Witness and learn about their behavior and the beautiful serene Savannahs they call home. Our Safari Game drives are packed full of adventure, knowledge, and excitement! Evenings are spent resting in our comfortable camp where nights are filled with warm candle lit dinners and camp fires. The soft sounds of wild Africa will sing you to sleep whilst your mornings will be greeted with birds waking up a new day in this paradise.  Watch the Giraffe as they walk into the sunset, the Elephant mother helping her newborn baby learn to drink water. See herds of African Antelope grazing on the plains lined with beautiful umbrella Acacia thorn trees.  This is Africa! This is a true Safari adventure that transports you into this magical and life changing place. You will never see life as you once did.  Africa teaches you to see beauty in the wild, find the universe in the Southern night star filled sky, and fall in love with life all over again. Come…..Africa is calling you! 
Due to the Covid situation worldwide, a PCR test maybe required upon entering all countries, including Botswana.
ARRIVE IN NAIROBI, KENYA
July 24,  2024
OVERNIGHT NAIROBI
July 24,  2024
TRAVEL TO SAFARI LODGE
July 25, 2024
SAFARI LODGE,
MARA NORTH CONSERVANCY
July 26-28, 2024
TRAVEL TO MASIA MARA
July 28, 2024 
 SAFARI LODGE
 ARRIVE BACK IN NAIROBI, KENYA
July 31 2024
DEPART  FOR HOME
July 31 (Late afternoon) or August 1, 2024
Your Daily Safari Itinerery
Day 1  Nairobi
At Nairobi's Jomo Kenyatta International Airport you will be met by a representative and transferred to your accommodation. Spend the remainder of the day at leisure to get acclimated for your upcoming safari adventure.
Day 2   Mara North Conservancy
This morning when you arrive, you will be picked at the airport (or your hotel) and drive or fly through the dramatic Great Rift Valley to the Masai Mara National Reserve. This enormous reserve is actually part of the vast Serengeti plains famously known for its spectacular great wildebeest's migration and is home of the Big Five: Lion, Elephant, Leopard, Buffalo and Rhino. 
Lunch at the Lodge and relax before departing for the afternoon game run. The Mara Game Reserve-one of the greatest wildernesses of the world. Large mammals are varied, and easy to see. Residents among the Parks are: Masai Giraffe, Buffalo, Eland and thousands of plain game including Impala, Zebra, Topi, both Thomson's and grants Gazelles.
Flight time: 1 hr
Evening game drive: 3.30 p.m. to 6.45 p.m.
Meal Plan: Lunch & Dinner
Day 3 and 4 
A quick pre -breakfast bite at 6 am before departing on a morning game drive with box breakfast in search of the big Cats, elephant, Black Rhino and thousands of Zebra, Topi, Giraffe, Wildebeest and Buffalo. Your expert guide will assist you in tracking and viewing this amazing spectacle.
You return to the tented camp at 11 am – 12 pm for lunch. Your search continues with an evening game drive at 3:30 pm to 6:45 pm
Morning game drive: 6:30 am to 12 pm
Lunch: between 12:30 pm to 2:30 pm
Evening game drive: 3:30 pm to 6:45 pm
Dinner: between 7:30 pm to 9:30 pm
Day 5  Masai Mara
Morning game drive back to the camp for full breakfast followed by check out, early Lunch then depart to the Masai Mara National Reserve with game drive en route (about an hour drive). check-in at the  Camp  followed by 4pm evening game drive.
Day 6 -7   Masai Mara 
Pre -Breakfast at 6:00 am and depart for morning game drive with box breakfast in search of the Big Cats, Elephant, Black Rhino and thousands of plains game spread out before you – it's better than the Lion King because you are part of the spectacle, we will be back at the lodge at 11:00 am-12:00 p.m. for lunch. We will continue with our evening game drive at 3:30 p.m. to 6:45 p.m.
Breakfast: Box breakfast
Morning Game drive– 6:15 am to 11:30 am
Lunch: Between 12:30 p.m. to 2:30 p.m.
Evening game drive – 3.30 p.m. to 6.45 p.m.
Dinner: Between 7:30 p.m. to 9:30 p.m. 
Day 8  Masai Mara / Nairobi
Today will come to an end of the safari with the last morning game drive, you will certainly feel that you have explored and photographed the best of the Kenya wildlife. 
Your schedule flight from the Mara back to Nairobi takes off at 11:00 am and its 45 minutes duration. Upon arrival, you will be transferred to Ole Sereni hotel where the trip will end officially. 
Morning Game drive– 6:15 am to 9.00 am
Breakfast: 9.30 am
Transfer to the airstrip at 10:30 for bush flight to Nairobi.
Lunch: 1:00 p.m.
Depending on the time of your flight, check out and transfer to your international departure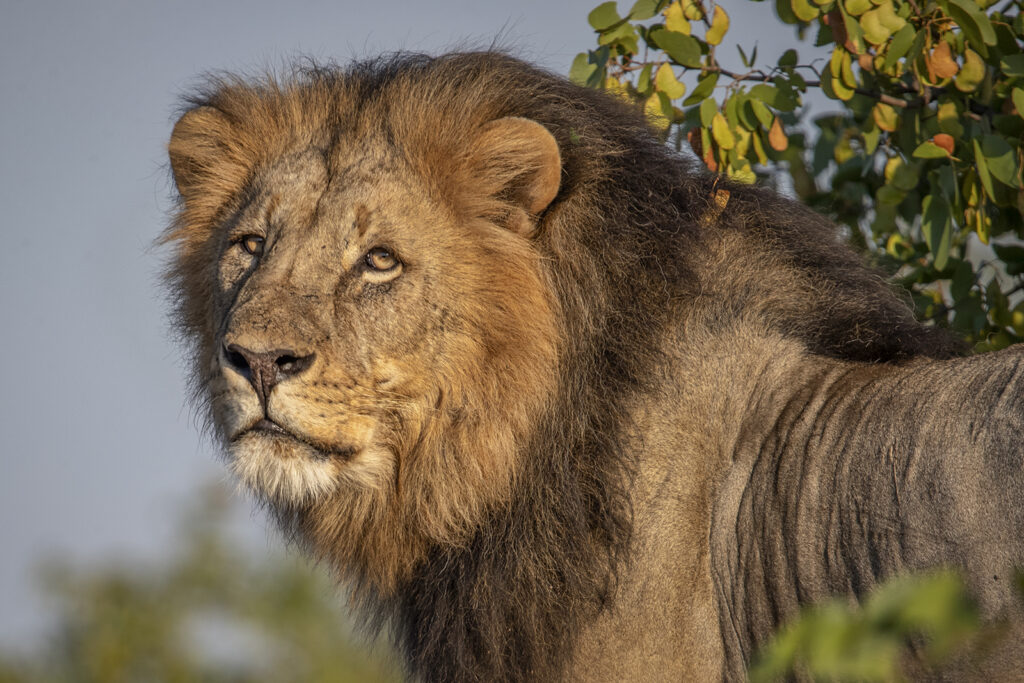 Call Now 505-280-3846 or 505-401-2988
email Idubephotosafaris@yahoo.com