South Africa Wildlife Photo Safari With Kevin Dooley
Join Safari experts Kevin and Tricia Dooley on an experience of a lifetime in the exotic African Bush!  Kevin is a well known Wildlife Photographer, his images have won numerous awards by National Geographic, Africa Geographic, Photographic World Cup to mention but a few.  Tricia is South African and loves sharing her passion for wildlife and her homeland.   Spend your mornings and afternoons discovering the many species of wild Africa. Imagine seeing and photographing Lions, Elephants, Giraffes, Zebras, and many other species in their wild habitat. Witness and learn about their behavior and the beautiful serene Savannahs they call home. Our Safari Game drives are packed full of adventure, knowledge, and excitement! Evenings are spent resting in our comfortable camp where nights are filled with warm candle lit dinners and camp fires. The soft sounds of wild Africa will sing you to sleep whilst your mornings will be greeted with birds waking up a new day in this paradise.  Watch the Giraffe as they walk into the sunset, the Elephant mother helping her newborn baby learn to drink water. See herds of African Antelope grazing on the plains lined with beautiful umbrella Acacia thorn trees.  This is Africa! This is a true Safari adventure that transports you into this magical and life changing place. You will never see life as you once did.  Africa teaches you to see beauty in the wild, find the universe in the Southern night star filled sky, and fall in love with life all over again. Come…..Africa is calling you! 
Kevin Dooley is an award winning wildlife and portrait/wedding photographer who grew up in Placitas, New Mexico. The Interest of photography began at an early age of 14 with the Christmas gift of a 35mm camera. Working as an Assistent photographer and darkroom technician in his fathers portrait Studio was the beginning of a lifetime career in Photography. At the age of 18 he enlisted in the US Navy and served on an Aircraft carrier. After completing his service he returned to New Mexico and opened his own photography Studio in Albuquerque. During the 37 years the Studio has been in operation it has received numerous awards. His passion for wildlife photography and for Alaska and Africa, led to his safari adventures, he eventually opened Idube Photo Safaris. Kevin is a certified FGASA (Field Guide Association of South Africa), wildlife guide and takes guests from all over the world on amazing photographic and sight seeing Safaris in Africa, Alaska, India, South America, and other destinations. He teaches both wildlife photography and portrait photography workshops. Helping both the advanced and the beginner.
Africa has always had a special place in Kevin's heart. He thrives on sharing this amazing place with others. Teaching about the wildlife, the trees, and the history of wild Africa. Everything from the sunrise to the safari camps and the adventurous stories that are shared around the evening campfires, hold a special place in Kevin's heart. A special place that he loves to share and experience with the travelers and Photographers that accompany him.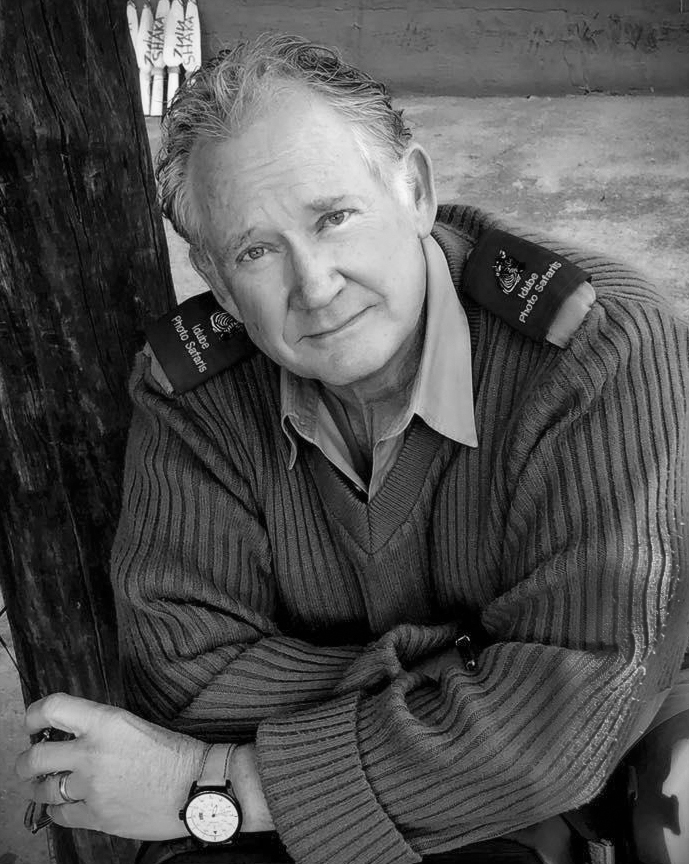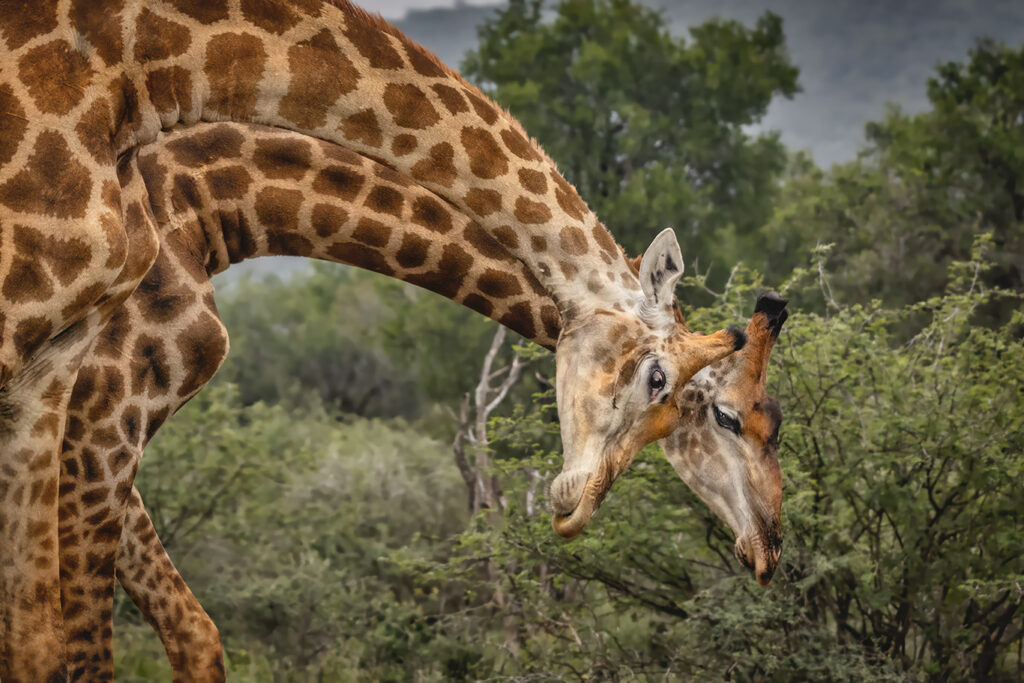 Overnight Emperors Palace
Mondior Hotel Not Included
Overnight Cultural Center and Shopping
Sept 18th 2024
Safari Camp
Sept 19 – Sept 26th 2024
Return to Johannesburg
Sept 26th , 2024 for Late flight or overnight
Depart Johannesburg
Sept 26th After 9pm or overnight and Sept 27th, 2024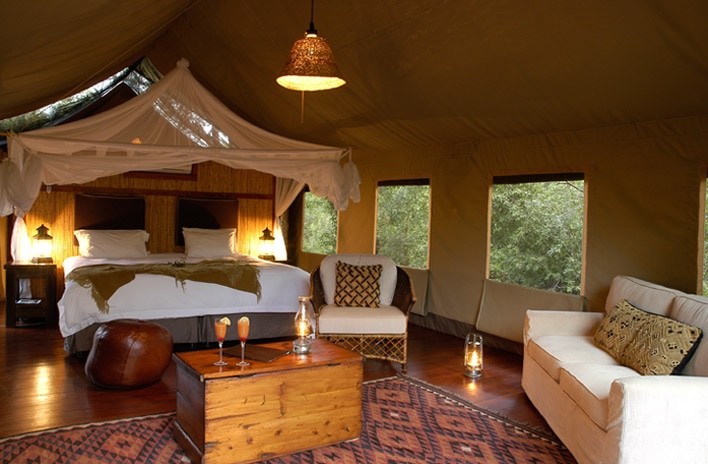 Set within a riverine canopy surrounded by an impressive diversity of fauna and flora, This Safari offers guests beautifully appointed, tented suites.
Besides enjoying all the comforts of modern living in the heart of the untamed bushveld, our highly skilled rangers share their extended knowledge with guests, so they may gain an in-depth understanding of the area to add to their already exciting getaway experience.
The main camp is located between the Marico River and a small tributary of the Marico. The Lodge has a welcoming open-plan lounge, dining area and reception as an African bushveld oasis that offers exciting game drives as a compliment. The attractive bar and pool area are also ideal for relaxation, and the entire Lodge welcomes families.
The Lodge has been carefully constructed to blend into its surroundings, with the use of wood and thatched roofs. A traditional lapa falls within a glade of natural riverine forest to offer panoramic views. Besides lush views of the gully and river to the north, guests are delighted by our staff's warm hospitality and personal care.
Every meal is prepared with special care, giving extra attention to diet requests.  An inviting main camp area that offers guests an open-plan lounge, dining, pool and bar area to relax in after a day of game viewing
The  accommodation in Madikwe comprises 12 x Tented Suites that boast a strong Afro-Asian safari ambience and viewing decks overlooking the Marico River. These spacious tents offer every comfort and luxury with features including air-conditioning, hairdryer and power 220vAc.
ROOM FEATURES:
Air Conditioning
Bath
Coffee & Tea Station
Hair Dryer
Patio
Safe
Shower
Deck
Heater
Small refrigerator 
 
The accommodation in Madikwe offers twelve suites, reflecting a strong Afro-Asian safari ambiance, each boasting a viewing deck overlooking the Marico River.
Within the canvas frame of the tented Madikwe accommodation, the interior is uniquely designed to incorporate a full bathroom. Each tent has a sliding door that opens onto a private deck overlooking the river. Every aspect of our guests' stay and the surrounding camp has been carefully crafted to appeal to all our guests. Whether you are with friends, family or enjoying a romantic getaway, Thakadu River Camp offers an opportunity to connect with nature and discover the magic of an African sunset and the animals that inhabit this special area.