South Africa Safari with Kevin Dooley


February

22- March 4th 2022
Big Five Area
Join Safari experts Kevin and Tricia Dooley on an experience of a lifetime in the exotic African Bush!  Kevin is a well known Wildlife Photographer, his images have won numerous awards by National Geographic, Africa Geographic, Photographic World Cup to mention but a few.  Tricia is South African and loves sharing her passion for wildlife and her homeland.   Spend your mornings and afternoons discovering the many species of wild Africa. Imagine seeing and photographing Lions, Elephants, Giraffes, Zebras, and many other species in their wild habitat. Witness and learn about their behavior and the beautiful serene Savannahs they call home. Our Safari Game drives are packed full of adventure, knowledge, and excitement! Evenings are spent resting in our comfortable camp where nights are filled with warm candle lit dinners and camp fires. The soft sounds of wild Africa will sing you to sleep whilst your mornings will be greeted with birds waking up a new day in this paradise.  Watch the Giraffe as they walk into the sunset, the Elephant mother helping her newborn baby learn to drink water. See herds of African Antelope grazing on the plains lined with beautiful umbrella Acacia thorn trees.  This is Africa! This is a true Safari adventure that transports you into this magical and life changing place. You will never see life as you once did.  Africa teaches you to see beauty in the wild, find the universe in the Southern night star filled sky, and fall in love with life all over again. Come…..Africa is calling you! 
Kevin Dooley is an award winning wildlife and portrait/wedding photographer who grew up in Placitas, New Mexico. The Interest of photography began at an early age of 14 with the Christmas gift of a 35mm camera. Working as an Assistent photographer and darkroom technician in his fathers portrait Studio was the beginning of a lifetime career in Photography. At the age of 18 he enlisted in the US Navy and served on an Aircraft carrier. After completing his service he returned to New Mexico and opened his own photography Studio in Albuquerque. During the 37 years the Studio has been in operation it has received numerous awards. His passion for wildlife photography and for Alaska and Africa, led to his safari adventures, he eventually opened Idube Photo Safaris. Kevin is a certified FGASA (Field Guide Association of South Africa), wildlife guide and takes guests from all over the world on amazing photographic and sight seeing Safaris in Africa, Alaska, India, South America, and other destinations. He teaches both wildlife photography and portrait photography workshops. Helping both the advanced and the beginner.
Africa has always had a special place in Kevin's heart. He thrives on sharing this amazing place with others. Teaching about the wildlife, the trees, and the history of wild Africa. Everything from the sunrise to the safari camps and the adventurous stories that are shared around the evening campfires, hold a special place in Kevin's heart. A special place that he loves to share and experience with the travelers and Photographers that accompany him.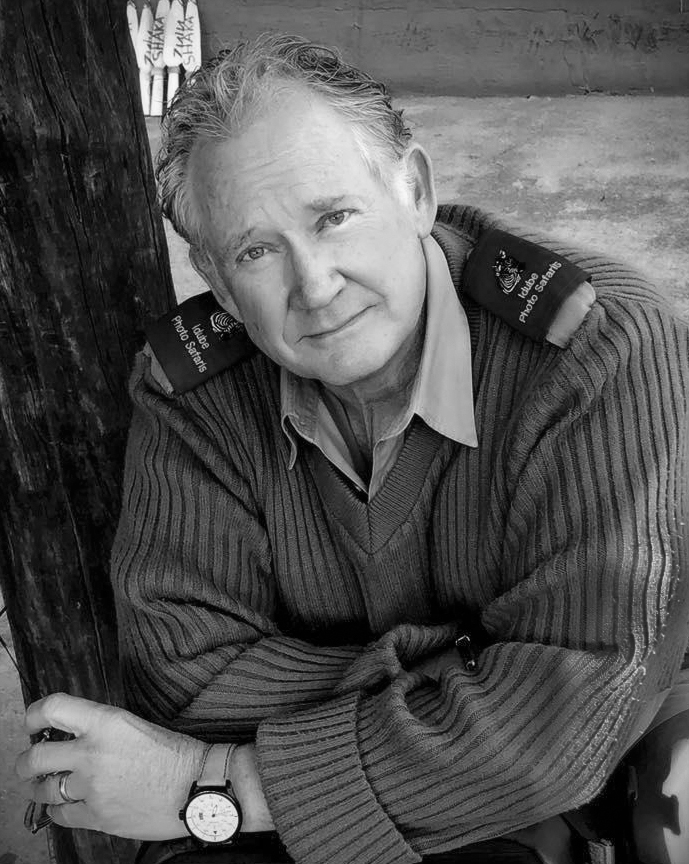 Special Guests Jim and Roxy Stone

Jim and Roxy Stone are award-winning photographers and filmmakers.  They are passionate about photography and filmmaking not only for its art form but also its power to tell a story.  They've been teaching photography and filmmaking in Peachtree Corners, Georgia just outside Atlanta for the last three years holding workshops twice per month.
Roxy began shooting professionally in 1999 photographing Sailboat racing and Corporate Jets for their design firm.  Roxy began shooting weddings in 2004 and became one of the top wedding and portrait photographers in the Southeast after spending a year training with such greats as Yervant, Bambi Cantrell and their friend Jerry Ghionis.  She also was the first woman to shoot the cover of the highly acclaimed South Magazine.  That cover was voted one of the top 3 covers of the decade. She went on to other magazine covers for South, Southern Distinction and other publications with hundreds of featured spreads of fashion and food editorial.  Her food photography has literally been seen by millions of consumers.  
They co-founded Tytan in 2006 and what started as an advertising agency making TV commercials and print ads for local and regional firms quickly morphed into a content creation company writing, producing, and directing short films for national and global brands like Nike, Red Bull, Ansell, Hubbell, Altec, Colonial Oil, Notre Dame Football and Clemson Football.
Over the last 9 years Tytan Pictures has continued to evolve producing three award-winning feature length films and helping others produce their films.  They just helped produce an important documentary called "Shadows" that tells the story of the over One Billion people in the world with no legal identity, not even a birth certificate, and the terrible things they face from torture, human trafficking and political exile.  
In Eatonton, Georgia where they are now based they have developed a truly unique destination for filmmakers and photographers alike with an abandoned prison as a movie set and office, and farms, woods, abandoned warehouses and an entire city that looks like a Hollywood back lot all within a few miles.
Jim and Roxy have both won Emmy's for cinematography and Photography and along with their team have been honored with over 200 industry awards over the last 15 years including 78 Telly Awards, 3 National Addy Awards, and 11 Emmy Awards.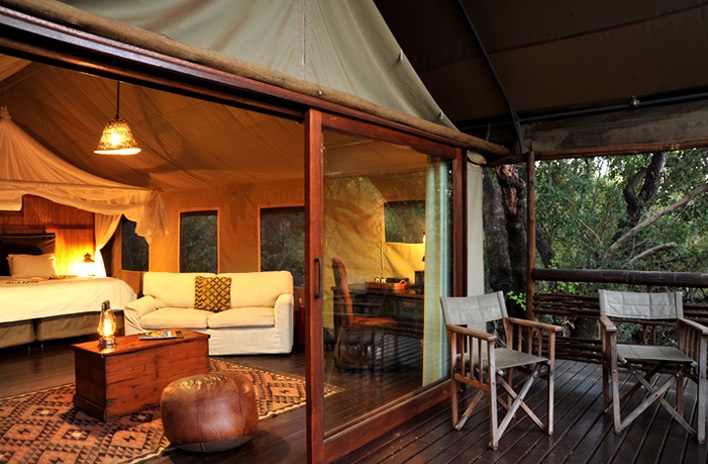 Set within a riverine canopy surrounded by an impressive diversity of fauna and flora, This Safari offers guests beautifully appointed, tented suites.
Besides enjoying all the comforts of modern living in the heart of the untamed bushveld, our highly skilled rangers share their extended knowledge with guests, so they may gain an in-depth understanding of the area to add to their already exciting getaway experience.
The main camp is located between the Marico River and a small tributary of the Marico. The Lodge has a welcoming open-plan lounge, dining area and reception as an African bushveld oasis that offers exciting game drives as a compliment. The attractive bar and pool area are also ideal for relaxation, and the entire Lodge welcomes families.
The Lodge has been carefully constructed to blend into its surroundings, with the use of wood and thatched roofs. A traditional lapa falls within a glade of natural riverine forest to offer panoramic views. Besides lush views of the gully and river to the north, guests are delighted by our staff's warm hospitality and personal care.
Every meal is prepared with special care, giving extra attention to diet requests.  An inviting main camp area that offers guests an open-plan lounge, dining, pool and bar area to relax in after a day of game viewing
The  accommodation in Madikwe comprises 12 x Tented Suites that boast a strong Afro-Asian safari ambience and viewing decks overlooking the Marico River. These spacious tents offer every comfort and luxury with features including air-conditioning, hairdryer and power 220vAc.
ROOM FEATURES:
Air Conditioning
Bath
Coffee & Tea Station
Hair Dryer
Patio
Safe
Shower
Deck
Heater
Small refrigerator
Feb 22 2022
Arrive Johannesburg – Feb 23rd
Overnight Emperors Palace- Feb 23rd
(cost not included)
Feb 24 – March 3rd 2022
Average day on safari consists of a 545AM wake up, continental breakfast, Game Drive with approx 11am return back to camp. 11:30 Brunch. 1pm photo talk. 2-3pm nap time . 3pm High Tea. 3:30 PM Game Drive. Dinner 730pm. bedtime 9pm
March 3rd
Overnight Emperors Palace- March 3rd
(cost not included)
Flight Home March 4th, to accommodate PCR Covid testing to re-enter USA