Tigers Of India Safari and Tour
with Kevin Dooley
With Sri Lanka Wildlife Add On
Join us on this life changing trip, photograph the tigers of India. I can not express the excitement of seeing a tiger in the wild. We will be staying in some of the best safari lodges and Hotels in India, visiting the top tiger nature reserves in the world. Many other species are also encountered. Join us on this exciting and life changing experience. 
Kevin Dooley is an award-winning Wildlife and Wedding Photographer who grew up in Placitas, New Mexico. At the age of 18, he enlisted into the Navy and served on an aircraft carrier. After he completed his service he returned to New Mexico and opened his own photography studio in Albuquerque which is still running 37 years later. His passion for wildlife photography and Africa, led him to his safari adventures and he eventually opened Idube Photo Safaris. Kevin is a certified FGASA (Field Guide Association of South Africa), Wildlife Guide, a PPA Master Photographer and takes guests from all over the world on amazing photographic safaris in Africa, Alaska, the Amazon, India and the Antarctic. He also teaches wildlife and wedding photography workshops
Kevin Dooley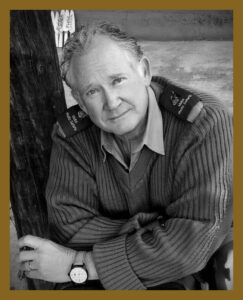 Nestled in the heart of the city, the luxury hotel is a mere 10 minutes by road from the international airport. The cutting-edge corporate parks of Bandra-Kurla Complex along with the Bombay Exhibition Centre at Goregaon, which hosts the city's largest expositions and trade exhibitions, are swiftly accessible from the hotel. While Andheri and Bandra, two western suburbs that are pivotal to India's film and fashion industry, can be reached just as quickly. The architecture fuses the finest aspects of Palatial and Art Deco design, both of which are recurrent themes in Mumbai. Tradition and modernism intertwine, evident in the intricate details of its interiors at Taj Santacruz and this flavour extends itself to the culinary realms too. A feast for the senses awaits you in the atrium, where a six-story high piece of Thikri art changes colour with the sky's ever-changing hues. Relish the local flavours at Tiqri, indulge in an authentic Chinese and Schezwan fare at China INC., savour flavours and vibrancy of Riviera-style Mediterranean cuisine from South of France to North of Italy. Bask in opulence as you opt for a room or suite that overlooks the airport runway; a view that will sweep you off your feet and pamper yourself to holistic wellness at the world-renowned Jiva Spa. Symbolic of all that is Mumbai, Taj Santacruz will permanently etch this city as a treasured memory.
The Earth Lodge lies in 16 acres of natural forest, tucked away in a small tribal hamlet bordering Kanha's buffer zone. It offers 12 open-fronted, luxury bungalows with en suite bathrooms and large verandahs that adhere to high standards of green architecture through their use of recycled, waste wood and local stone in all aspects of construction and furniture design. The Lodge has won several Indian and International Awards for its high environmental standards.
Amenities in the Bungalows
Dressing Room
Reclining lounge by a window with a view
Writing desk with a comfortable chair
Sprawling veranda where you can sip your cuppa and savour the sights, or just meditate
En-suite bathrooms with double vanities
24-hour power back up
Air-conditioning
Wardrobe and safe
Common areas
A plush lounge area and bar
Nature library cum presentation room
Infinity pool by the fringe forests
A Victorian style multi-cuisine dining hall
Outdoor portico and sit-out for star gazing
Private terrace for barbeques
Organic vegetable garden
Facilities at a Glance
All cottages are inspired by traditional Gond architecture and use locally available materials such as mud plaster, stone, terracotta tiles, rough-hewn timber beams and furniture made from waste and recycled wood, which helps them to blend in seamlessly with their surroundings.
24 hours front desk.
Complimentary daily house keeping service.
All bedrooms are air-conditioned and have dressing rooms, writing table and chair and large verandahs with forest views.
All rooms have 24-hour power back.
The main building is rustic, yet refined, built mainly with local stone, logs, baked tiles, and furnished with local tribal artifacts and crisp cotton upholstery.
The lodge has a dining hall, nature library-cum-presentation room and an eco shop that contributes 25 percent of its proceeds towards conservation activities.
The infinity pool is set between mahua trees and its infinity edges merge into Kanha's forests.
An experienced team of naturalists, who focus on birding tours and providing a holistic wildlife experience.
A multi-cuisine dining hall serving Indian and Continental cuisine cooked with locally sourced, fresh produce from neighbouring villages.
Outdoor barbeque and bush dinner areas.
Visits to weekly village markets for fresh produce; guests are welcome to visit our kitchen gardens and weekly markets during conducted village walks.
We are happy to consider special dietary requirements with prior information.


Our multi-cuisine dining hall serves and curates an array of regional, Indian and continental flavours, rustled up by our expert chefs. Our dishes are made from locally sourced, fresh food produce. Tantalise your taste buds with the unique flavours of Tikkar Roti (flat bread oven roasted in camel foot leaves), Lamb Booti curry, Chakri, Basil Ice cream and an exclusive variety of other dishes
May 7th 2022
May 7th
Overnight Mumbai
Taj Santacruz Mumbai
May 8th
Flight to Tiger Reserve
Mumbi to Nagpur, Drive to Kanha
AM: Transfer to Mumbai airport in time to connect schedule flight to Nagpur – 8:30 / 10:00. On arrival an Idube Phot Safari representative will meet you at the airport, we drive to Kanha – approx. 5 hours.
On arrival check-in at your hotel – Kanha Earth Lodge
PM: Time permitting enjoy game drive in Kanha National Park your Naturalist in shared jeeps to see the elusive Royal Bengal Tiger and other wildlife.
All meals at the hotel.
May 8th – 12th
AM & PM: Game drive in Kanha National Park to view tigers and other wildlife – by shared jeep. May 13th AM only
May 12th 2022
Kanha to Nagpur drive, flight to Delhi
AM: Game drive in Kanha National Park to view tigers and other wildlife – by shared jeep.
PM: Post lunch drive to Nagpur airport in time to connect schedule flight to Delhi – 19:50 / 21:35. On arrival a representative will meet us at the airport and escort you to Taj Palace.
May 13th 2022
Delhi
AM: Tour of Old Delhi – Visit Jama Mosque, one of the largest mosques in the world and is constructed in red sandstone and white marble. Enjoy a cycle rickshaw ride through the narrow lanes of Chandni Chowk, the spine of Old Delhi. Drive past Red fort, built in red sand stone in 1648.
Lunch at a local restaurant.
PM: Tour of New Delhi – drive past India Gate, this 42m high stone arch of triumph bears the names of 85,000 Indian Army soldiers who died in the campaigns of WW I the North West frontier operations of the same time and the 1919 Afghan fiasco. Conclude tour at Humayun's Tomb, the first great example of Mughal architecture in India, it developed to become the hallmark of the Mughal Dynasty.
Dinner at the hotel.
Delhi to Amritsar
AM: Transfer to Delhi airport in time to connect schedule flight to Amritsar – 05:15 / 06:25. On arrival a representative will meet us at the airport later we visit visit theGolden Temple – the sacred shrine of the Sikhs, which attracts people of all faiths from around the world. The temple, which is done up in gold and marble, is truly a sight to behold. It houses a huge copy of the sacred text – the Guru Granth Sahib that Sikhs consider their Guru. It also has a huge kitchen, which runs around the clock and feeds about ten thousand pilgrims every day.
After visiting temple check-in at Ranjit Vilas.
PM: Visit Jallianwala Bagh, where you can pay your respects to the martyrs of the Indian freedom struggle. During the British rule in India, General Dyer opened fire on innocent people at this very place in April 1913, causing a massacre and huge national outcry.
Return to hotel and proceed for a short village tour (a very special and unique experience). Dinner will be arranged at the hotel.
Optional – re-visit the Golden temple to witness the "palki ceremony" and night viewing of the temple which is beautiful.
Saturday
Description
Amritsar to Delhi by flight, drive to Agra
AM: Transfer to Amritsar airport in time to connect schedule flight to Delhi – 06:55 / 08:05. On arrival a representative will meet us at the airport, drive to Agra – approx. 4 hours.
On arrival check-in at ITC Mughal.
PM: Visit Red Fort, one of the most important strongholds of the Mughals. Continue to Taj Mahal by sunset, one of the new Seven Wonders of the World.
Agra to Delhi
AM: Visit Taj Mahal at sunrise, return to hotel for
breakfast.
Post breakfast drive to Delhi. On arrival in Delhi rooms would be booked for Wash & Change until your departure homebound flight.
All U.S. citizens need a valid passport and valid Indian visa to enter and exit India for any purpose (also see Special Circumstances section below). … Many visitors, including those on official U.S. government business, must apply for visas at an Indian embassy or consulate abroad before entering the country.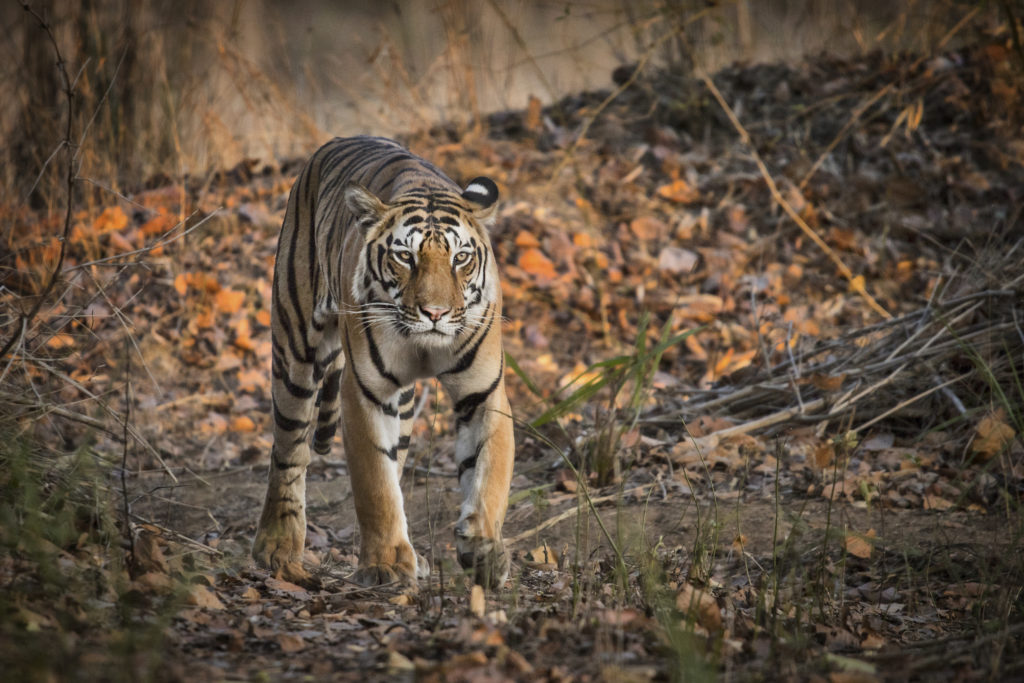 Additional Hotels, Some Beverages, Gifts, International Flights Not Included.
Additional Hotels, Some Beverages, Gifts, International Flights Not Included. ​
Additional charge for domestic flights. 

The Wildlife Of Sri Lanka
Safari Add On
Sri Lanka
is

an
island paradise, lined with amazing golden sandy beaches and turquoise blue waters. The oceans are rich with life, and amazing coral reefs. The
deeper waters are home
to
marine giants such
as
the Blue Whale, the largest animal
to
have ever lived. Sri Lanka boasts a rich natural heritage, with amazing
wildlife and biodiversity and incredibly for
an
island
of

its
size can boast
of
iconic mega fauna such
as
leopards, elephants and sloth bears. The island
is
also
regarded
as
a biodiversity hotspot and teams with endemic birds, reptiles, amphibians
as
well
as
plant species found nowhere else
on
earth. With numerous
man
-made
lakes and rivers running through
its
interior, lush tropical rainforests, mangroves and coastal lagoons, misty highlands laden with waterfalls and dry zone scrub
jungles, Sri Lanka comprises
of
a wide range
of
picturesque landscapes and natural habitats which can
be
compared
to
that
of
a much larger continent.
Venture into
an
ancient land with thousands
of
years
of
history
of
ancient cities and a vibrant culture with amazing architectural monuments and incredible feats
of
engineering which can

be

linked

to

the origins

of

Buddhism

in

the country with magnificently constructed stupas and the ruined remains

of

ancient kingdoms.
Taste the wonderful flavors
of
the local cuisine using fresh produce from land and sea. Boasting
of
a unique culinary heritage, Sri Lankan cuisine
is
rich
in
spices
with
its
own distinct flavour and
is
a fusion
of
traditional dishes mixed with influences from traders and colonial powers. Experience the misty highlands and tea
country and have a cup
of
the world famous Ceylon Tea. The real treasure
of
Sri Lanka are
its
people, a rich multi-cultural and multi religious society. The warm
hospitality and friendly nature
of
Sri Lankans will make anyone feel welcome.
Get

to
know the people
of
this land, their ways
of
life and their amazing stories. Fall
in
love with the land like

no

other.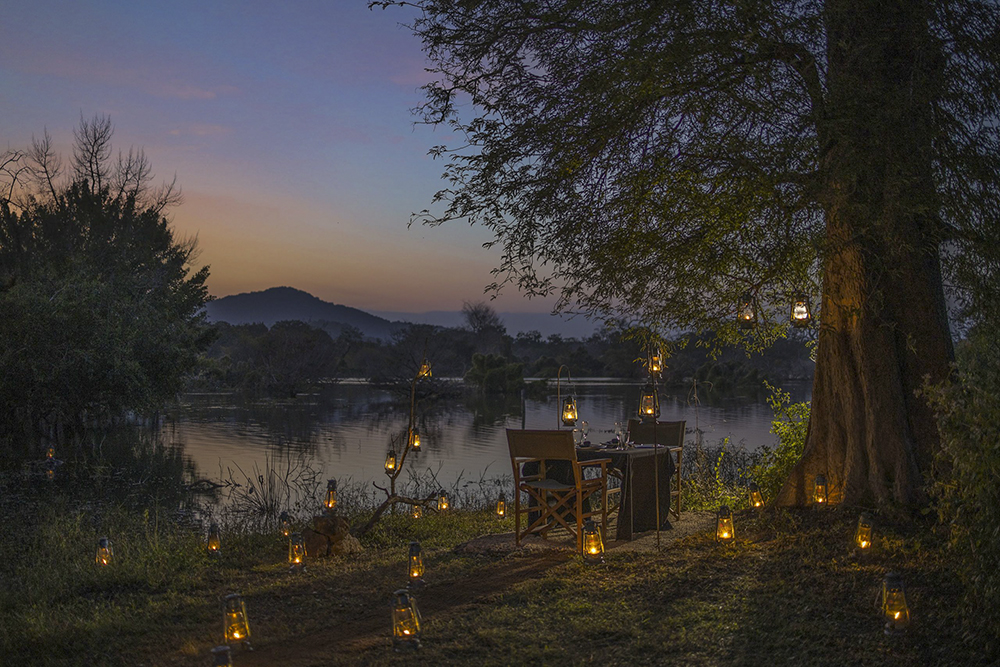 FACILITIES AT THE CAMP
The camp is situated on an 18 acre plot of wilderness land but in order to reduce our footprint we have isolated our camp utilization to less than 2 acres. This allows us to continue our reforestation project on land which was previously used for farming and "chena" cultivation. our camp has the following amenities to make your stay with us a memorable one.
---
Customized safari vehicles for photographic safaris
Alfresco dining
Wildlife book library
Creative hub
Fitness center
"Gal Poththa" lounge
Dining and bar
 
FACILITIES IN THE TENT
Our tents are equipped with all the amenities you will need during your stay, below is a list of what we offer.
Air-conditioned tent
Private Plunge Pool
Private Wooden Deck Area
King size bed (twin can be arranged)
Utility wardrobe
Luggage racks
Towel racks
Water bottles and mosquito repellent
Bathrobes, towels and bath amenities
Charging points for phones and cameras
En suite flush-able toilet, and twin sink
En suite shower with hot and cold water
Baby cots available on request
Day 1- Airport -Yala    May 17th 
Upon arrival you will be warmly welcomed, and transferred to Yala which is a 4 hour journey. Adequate toilet breaks will be included in this ride, along with onboard refreshments and snacks.
Reaching Yala, you will be welcomed at Ceylon Wild Safaris, you home for the next 5 nights.
A stunning luxury safari camp, located at the Katagamuwa entrance of Yala, designed with all luxuries and amenities taken into consideration, you will be welcomed by the camp naturalists who are some of Sri Lanka's mostexperienced safari guides and escorted to your luxury tents.
The tents are luxurious and en-suite with private plunge pools which are great for hot afternoons to relax in , especially with a refreshing Lion Larger by your side.
After settling down, enjoy a scrumptious Sri Lankan lunch.
Today, enjoy in relaxation after a long day of travelling. Your naturalists will showcase a beautiful presentation on the diversity and wildlife of Yala followed by sundowners at a nearby rocky outcrop right by the jungle. You can also use the creative hub available for post processing of images, using Apple I mac monitors which are available for you to use (FOC), and high quality photo printing (extra cost) if required
Enjoy dinner under the stars, and relax by the campfire, listening to the calls of the wild and thereafter rest overnight in anticipation for an exciting safari tomorrow.
Accommodation- Ceylon Wild Safaris
Room Type- Luxury Safari Tent
Meal Plan – All Inclusive- 3 meals, tea/coffee, selected wines, spirits and beers
Day 2- Yala  May 18th 
Early morning at 5.00 AM enjoy a hot cup of tea or coffee with some cookies, and hop on your safari jeep with your naturalist to head into Yala National Park for your first game drive. The camp Land Cruiser, modified with removable seats and a forward folding windscreen, equipped with beanbags, clamps, tripods and monopods, complete with those who take photography seriously on board to make sure you have the right light and positioning.
You will be guided by one of Sri Lanka's top naturalists with decades of experience in the wilds.
The Yala National Park is the country's premier destination for wildlife viewing. Yala's star attraction is undoubtedly the Leopard and Yala Block I is believed to have the highest concentration of these big cats in the world. Leopards however are elusive by nature and we recommend a minimum of three to four game drives to have the best opportunities for good encounters. It is also one of the few places in the country where the endangered shaggy coated Sloth Bear can be seen. Asian Elephants are also encountered; lone bull elephants, a few iconic tuskers and small herds of females and calves maybe seen. Jackal, Sambar, Spotted Deer Buffalo, Wildboar and the Grey Langur are among the other larger mammals that may be seen.
Breakfast will be served while on safari.
Your morning safari would last till 11.00 by which time the sun gets quite hot and light becomes too harsh for photography. Whereby return back to camp. You can relax in your tent , enjoying the cool refreshing plunge pool, or you can work on your photographs at the creative hub which is available for you to use.
Enjoy your lunch at camp, and by 2.30 PM as the sun cools down head back into the park for your evening game drive.
Your drive would last till 6.00 PM when you return back to camp for a refreshing drink by the camp fire followed by dinner.
Accommodation- Ceylon Wild Safaris
Room Type- Luxury Safari Tent
Meal Plan – All Inclusive- 3 meals, tea/coffee, selected wines, spirits and beers
Day 3,4 and 5- Yala May 19, 20, 21,
Your routine will be the same as day 2, but will also explore more areas in the main Yala National Park (Block 1),
Also your naturalist might alternate with visiting another part of the park called Veheragala which is less crowded and has great lighting for photography.
The longer the time spend on safari the better the chances of great photo opportunities and sightings. Your naturalist will ensure you get the most memorable sightings possible,
This time is especially great for seeing the Sloth Bear, who come out to feed on the Palu Berries which ripen during this time of year. These burly animals are often comical in nature, but don't let their appearance fool you they are quite formidable and one of the most feared animals in the wild, known to attack villagers without hesitation.
Yala boasts one of the highest concentrations of leopards in the world, and you will find these cats across the park. Current surveys count over 60 leopards in the main zone (Block 1) alone. The park also abounds with many other mammal species such as the Asian Elephant, these giants are found in small herds across the park. The herds consist of femals and calves who move across the park looking for food. The bulls are often solitary, and if you are lucky you might come across one of Yala's big tuskers. Only very few bulls in Sri Lanka carry ivory, and hence every tusker sighting is very special. Yala's main herbivores are the Spotted Deer, Sambhur and Wild Boar. The Spotted Deer along with the Grey Langur act as sentries who give out alarm calls in the presence of a leopard. The other large herbivore in Yala is the menacing Asiatic Wild Water Buffalo, these are the second largest land animal in Sri Lanka after the elephant and are known to be very aggressive. They are as large or slightly heavier than the African Cape Buffalo and known to charge if provoked. Leopards have learnt to prey on the calves whom they catch unawares using their stealth. After which usually they climb a nearby tree to be out of reach of the angry adults.
Your naturalists are all trained in South Africa and with detailed experience in interpreting the wild, animal behavior and its ecology and you will never have a dull moment on safari.
Accommodation- Ceylon Wild Safaris
Room Type- Luxury Safari Tent
Meal Plan – All Inclusive- 3 meals, tea/coffee, selected wines, spirits and beers
Day 6-Yala/Airport May 22 nd 
Today, you can opt for a morning drive if time permits,
After checkout, you will journey back towards the airport (4 hours drive) where you will catch your flight back home or back to India to catch your flight home.
Add on to our India Safari
Safari Alone without add-on Please add $1200.00
Double Occupancy
Flight From Delhi $250.00
Single Occupancy
Flight from Delhi $250.00