What a wonderful time we had in the Galapagos with our co-hosts and great friends LaDawn and David Ziser of Digital pro Talk. http://digitalprotalk.blogspot.com
This was a true ocean going safari with our add on of Peru.
We have already made plans for the 2021 Galapagos safari. We will be doing the Islands that we did not get to on our 2019 Safari. Plus we are adding a visit to the Ecuadorian Jungle on the edges of the amazon. This will be so cool as it will include all kinds of birds, mammals, and reptiles of the area. I have a feeling it will fill up fast. https://idubephotosafaris.com/galapagos-may-2021/
My Gear on this safari.
I used my Canon 5ds and my sigma 150-600 Contemporary as my main set up. Because the 5ds is a 50 megapixel plus camera, I knew it would be good for birds. Both for cropping the images and for feather detail the canon 5ds worked very well. I decided to select my sigma 150-600 Contemporary lens mainly because it is very light and easy to both hand hold and cart around. Some of the islands require a bit of hiking to reach the best areas for photography.
Our Boat.
We charted the entire boat, Idube photo safaris and the crew made up the entire passenger list. The food was amazing, with three full meals a day. Fresh fish, Shrimp BBQ's, and of course the world famous Ecuadorian Ceviche. Our evenings were filled with laughter, photo talk, and our daily briefing of the next days activities. Mid day Lunches were often fallowed by a photo workshop by myself or David Ziser.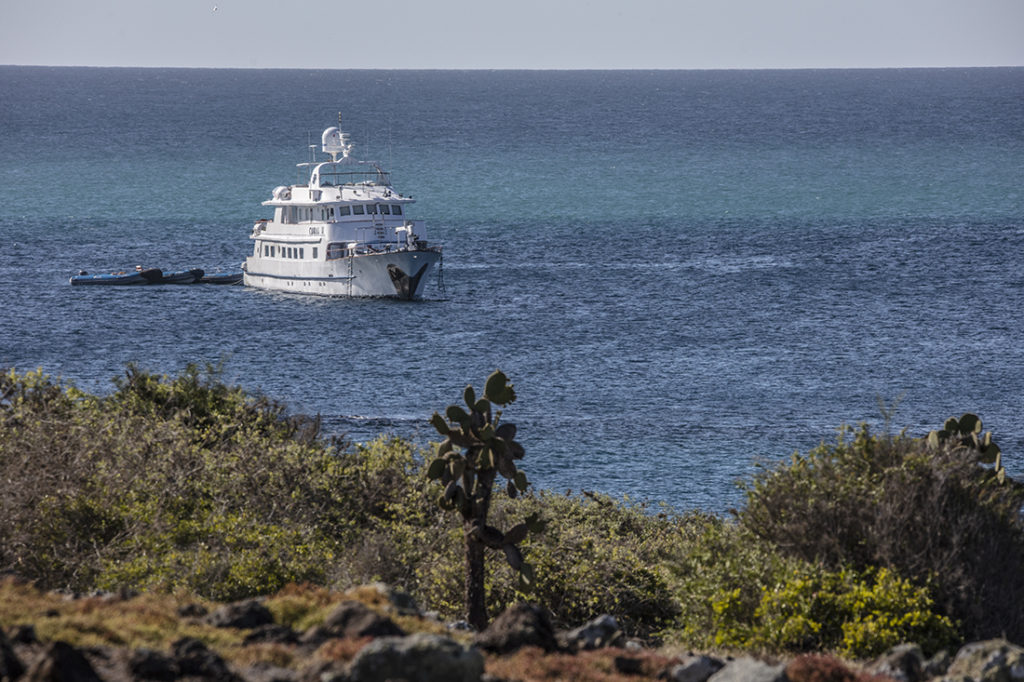 David organized a wonderful and fun way for all of us to enjoy each others images. We each submitted our favorite five images and had the pleasure of a slide show on our last evening on the boat. I am sharing a few of these with all of you and I'll start with David's Images.
David Ziser
Kevin Dooley
Gerry Cambanos
Jeff Morrison